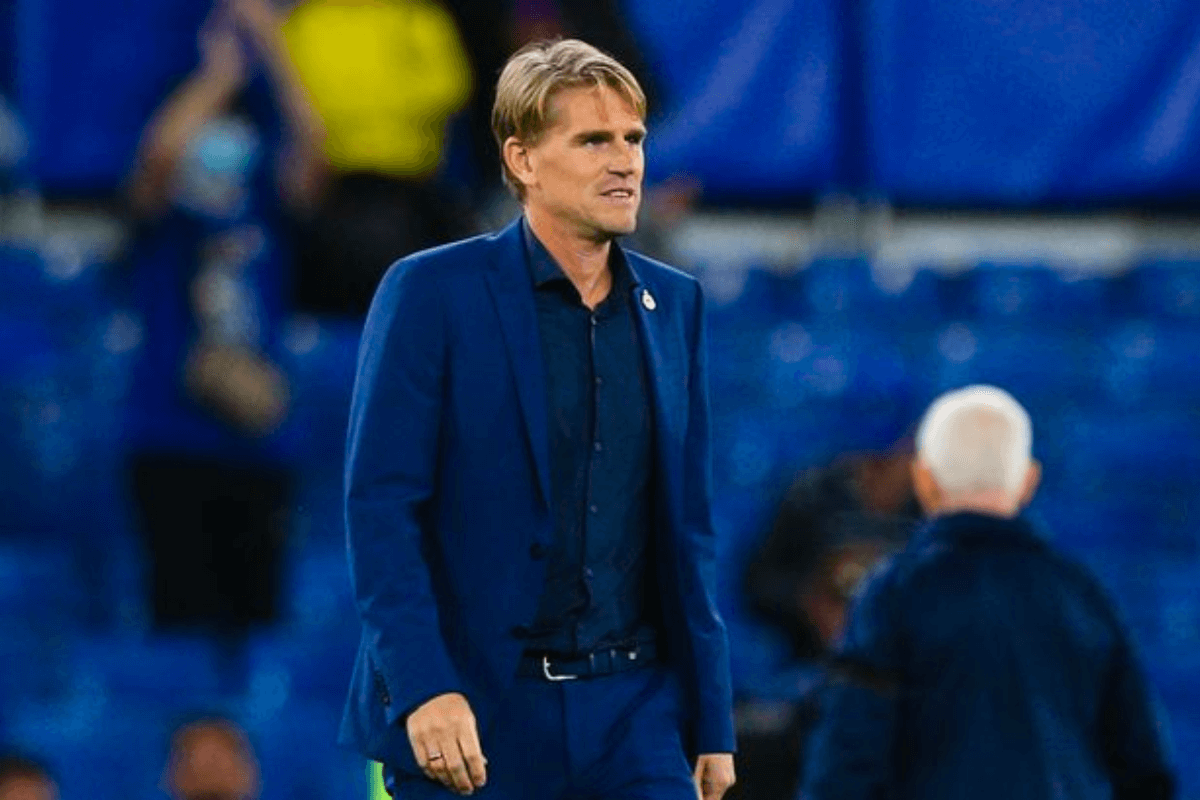 Potential Julian Ward Replacements: Christoph Freund
In our five-part series, we take a look at potential candidates to replace Julian Ward this summer as sporting director. Following on from Paul Mitchell our second candidate sees us stay in Europe, but move to the landlocked nation of Austria and the famous Red Bull set-up in Salzburg. It would be an ambitious move should we manage to tempt Christoph Freund to Anfield. However, the evidence suggests it's a risk that maybe worth taking.
The 45 year-old isn't a household name for football fans but for those that follow the industry and what happens in the boardroom, he carries a stellar reputation throughout the world. The Red Bull model is admired by many, including Jurgen Klopp and Freund finds himself as a key cog in their production machine. Having enjoyed a limited playing career in the Austrian lower leagues, the Veendam native has climbed the ranks at Salzburg from manager to sports co-ordination and now in the limelight as sporting director. A recent contract extension until 2026 was seen as a more than merited reward for his continued success and performance.
Liverpool wouldn't be the first English club to try if they were to attempt to bring him to the Premier League. Chelsea appeared close to securing his services as part of their recent takeover, but a rigid Red Bull stance and recent contract extension appeared to sway Freund to remain at the club. "As I have already confirmed in interviews, Chelsea FC was interested in me. But I've come to the conclusion that I'm in the best of hands with FC Red Bull Salzburg and that a change is out of the question for me." A suspicion lingered that working with Todd Boehly and not enjoying control of transfer dealings were part of an unspoken truth.
This summer could well prove different though and should Liverpool be considering Freund, his CV of developed players really does speak for itself. Erling Haaland, Sadio Mane, Naby Keita and Dayot Upamecano are world-renowned players known to all fans. The production line hasn't stopped in recent years. All clubs continue to watch the likes of Karim Adeyimi, Benjamin Sesko and Luca Sucic week in week out. The list genuinely does go on and is envied the world over.
Liverpool have been linked with moves for Salzburg players Sucic and Noah Okafor in recent times and it's more than plausible that player negotiations won't be the only thing that gets discussed in depth. Freund would want real control, but as an admirer of the Red Bull model and often moving for those specific players Jurgen Klopp would likely back this. Two kindred spirits who've talked about mentality being more important than talent. This would be a dream signing for LFC.