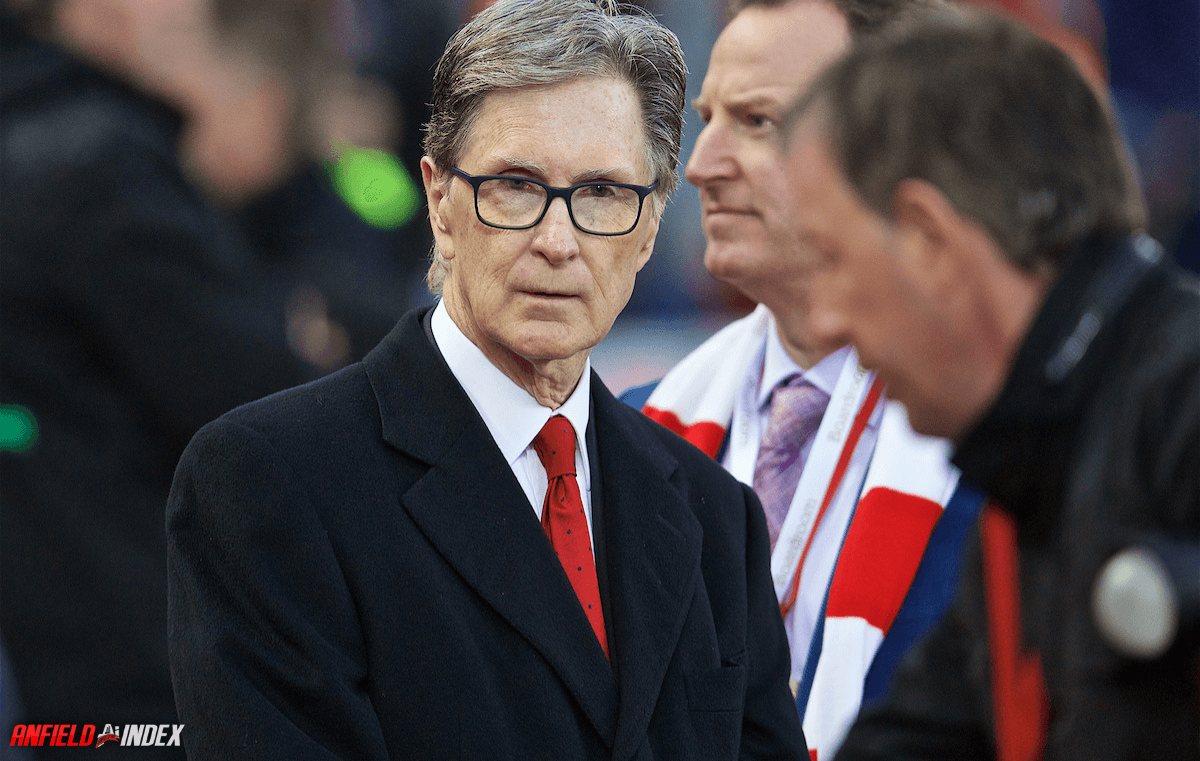 FSG and Boston Globe Article: Maximum Disruption for Minimal Share?

The ownership drama surrounding Liverpool shows no sign of abating any time soon. It reached fever pitch this week on social media, when The Boston Globe released their exclusive December article. With suggestions that FSG are now leaning towards a partial sale of the club as their preferred option, it may well be the outcome that many Reds were looking for in the first place. However with everything else that's gone on in the last few weeks, it's starting to have the feel of maximum disruption for minimal shareholding at Anfield.
The article itself was brief but to the point. The scenario of an investor for a partial sale was linked to "new investor or investors joining FSG to inject more capital for player acquisitions and capital improvements." There will be no escape from transfer talk in the coming months and there's a clear element of linked logic if that is the decision. The Boston-based investors have made it clear through outlets and it's widely accepted that they cannot compete with the might of oil-state backed clubs in their current guise. Mention was also made of a potential partner from North America and that any investors "need to be philosophically aligned with FSG's fiscal tenets and team-building philosophies."
Whilst such a statement maybe greeted positively from those that feared what an ownership auction could result in, it begs a number of questions that may not even be answered in the short term. Why if it's a minor investor and everything else operationally remains the same have Ian Graham and Julian Ward resigned? Whilst having vastly different roles, they're both keep cogs in the way Liverpool identify and recruit new talent. After Ward's resignation was described as 'sudden and unexpected', conspiracy theories around Jurgen Klopp's control and failures in the summer grew their own momentum.
Changes within FSG themselves pose serious questions. Why if it is a minor investor is there a need for Mike Gordon to step away from day to day involvement in the club? The FSG president's unique relationship with the manager has often been talked about as one of the club's real strengths and as Ward's previous boss it seems odd. Will Gordon return to this role once a minor investor comes in? Billy Hogan has been confirmed as taking on additional responsibilities in this area, but there's a concern that similar to an Ed Woodward, a business and marketing background doesn't necessarily make a transfer guru. As per our recent series, a new sporting director may arrive at Anfield, which then leads people to wonder will the old reporting line under Gordon return?
There is speculation that the Globe as an FSG mouthpiece is being used to 'smoke out' interested parties into making firm offers. That doesn't stop the questions around what will the offers look like and what will that mean for the long term operating model if it's under a new owner. For anyone that wanted FSG to remain in charge but invest greater funds on transfers, they may well get their wish. If that is the case though the final question would be asked – at what cost?