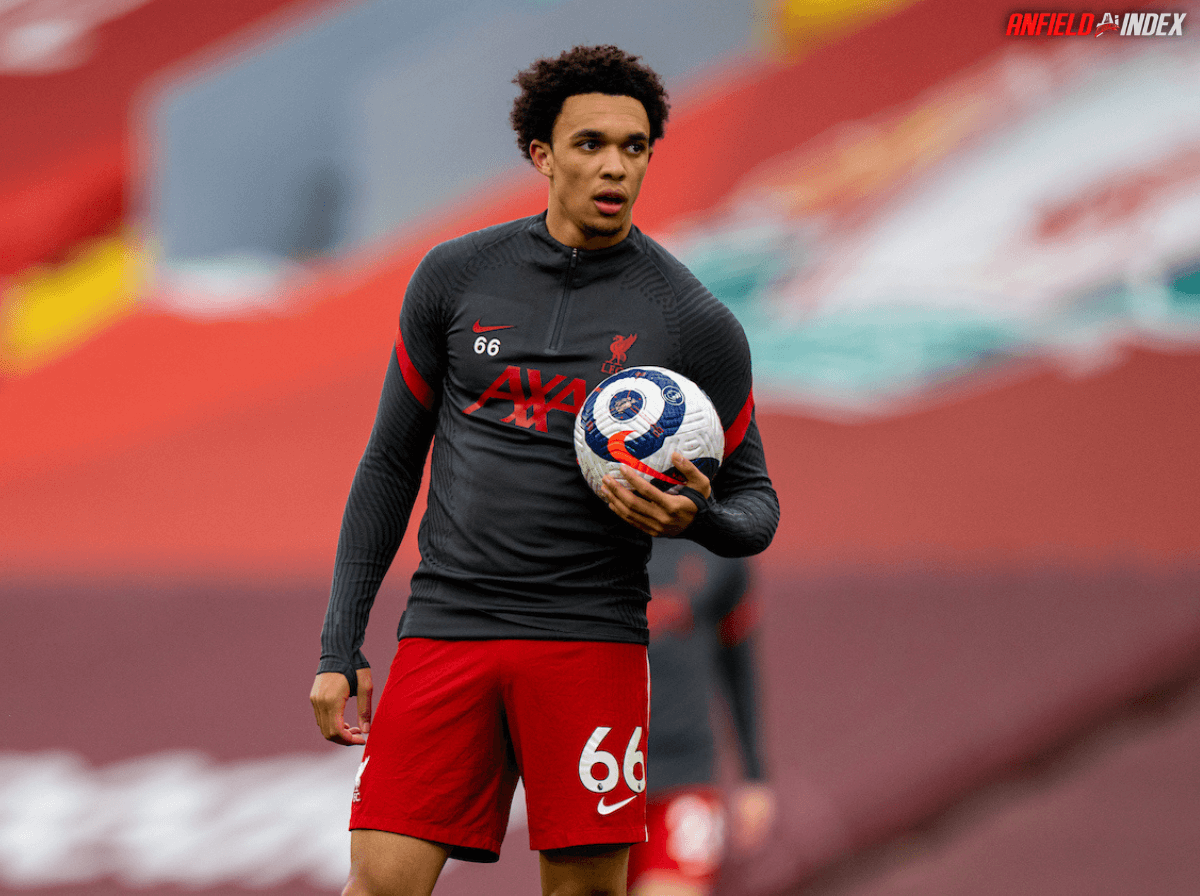 Trent Assisting: Hopefully The Re-Birth Continues
It's not been the easiest of seasons for Trent Alexander-Arnold. Often singled out unfairly as the major issue in Liverpool's defensive line, the West Derby born player has seen his and his team-mates performances and desire questioned on a number of occasions. On the back of Liverpool's victory against Newcastle on Saturday, there's a hope that he amongst others, has started to turn the corner as we approach the business end of the season. We've seen more than one false dawn this campaign but if the Reds' number 66 can maintain his current impact, the end to the campaign could be a positive one.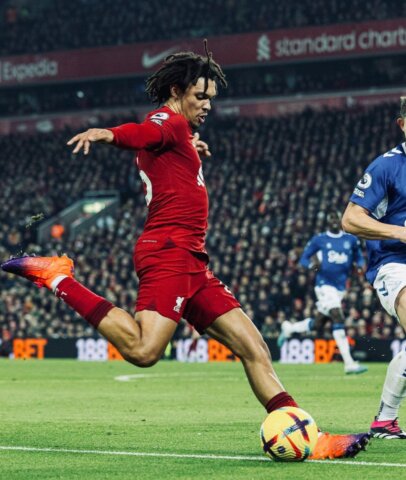 Having only recorded one Premier League assist against Brentford to date this campaign, the 24 year old has provided his team-mates Cody Gakpo and Darwin Nunez with goals in back-to-back matches against Everton and Newcastle. The drop-off in numbers shouldn't just be attributed to the Liverpool's right-back form though as he's continued to create a similar number of chances compared to last season, but his team-mates profligacy in front of goal has been well documented. A recent change in style and tactics may well have benefited everyone in the current set-up.
Alexander-Arnold along with his fellow 'wingman' Andy Robertson has seen a reversion to a more traditional full-back role, often tucking in and reducing his attacking forays to help ensure a porous defence is as compact as possible. That doesn't mean that he can't 'go' at the right time as shown against Everton and a deeper than usual starting position can create other advantages for his talents. His ball for Nunez was reminiscent of another lofted beauty served up for Diogo Jota against Arsenal in the Carabao Cup. Only Trent of the current crop has that ability and vision in his locker.
The recent clamour for a shift to a midfield role was naturally linked to recent results and will quite rightly simmer down again. Liverpool have picked the same midfield for the last two consecutive games and with their adjusted roles and Trent having the option to pick the ball up deeper without real pressure and get his head up, it's suited everyone. The system is far from perfect and Newcastle certainly had their chances, whilst the lack of attacking purpose from Everton made it an easy night for all at the back. However the signs are promising again, especially after a decent showing against the elusive Allan Saint-Maximin.
He'll come up against a serious test with Real Madrid and Vinicius Jr set to arrive at Anfield this week, which may well give us a real barometer of where the scouser in the team currently is. As a member of the leadership group and the most creative force alongside Mo Salah in the team, Liverpool will certainly need him to show then and for the rest of the season. There will still be the lazy punditry elements attached to his defensive qualities, but they've not been without merit and there's an easy way for Trent to silence them. It's too early to say he's back to his best, but the signs are certainly promising.