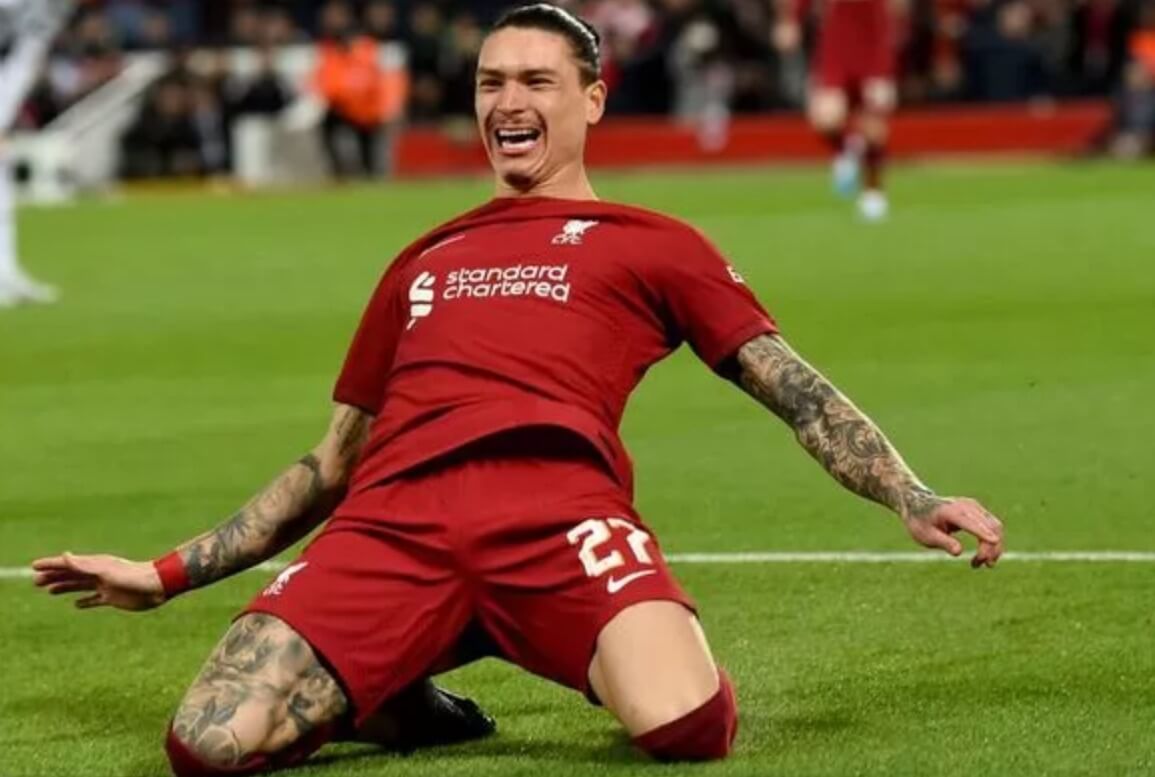 All hope far from lost in Liverpool's top-four push
As Liverpool games go, few in history have felt more dispiriting than Tuesday's 5-2 mauling at the hands of Real Madrid in the Champions League.
Frustratingly, the Reds actually played well for a chunk of the first half, racing into a 2-0 lead, with much-maligned individuals such as Fabinho and Jordan Henderson looking more like their former selves and plenty of intensity on show.
Then things fell to pieces, as they have done so often this season, with the second half such painful viewing that it bordered on torture at times.
Let's not beat around the bush, Liverpool's race is run in the Champions League for this season – there will be no miracle this time – and it's time to focus on getting back into the competition next season.
The mood among supporters is understandably bleak and beaten at the moment, but there is still reason for some hope as Jurgen Klopp's side approach a pivotal point in their Premier League campaign.
Liverpool won't be playing teams of Madrid's calibre much in these remaining weeks, with the La Liga giants as impressive as the Reds were awful at points on Tuesday.
Such was the humbling nature of the midweek loss that it is easy to forget that Klopp's men have actually rattled off two league wins in a row, reigniting their top-four chances in the process.
Granted, Everton were abysmal and Newcastle were down to 10 men for much of last weekend's game, but there have been signs of a mini-resurgence.
Energy levels have appeared greater, key players have returned from injury and the front-three of Mohamed Salah, Darwin Nunez and Cody Gakpo has clicked.
In the next week or so, Liverpool have a massive opportunity to get themselves even further back in the race for Champions League football.
On Saturday, the trip to Crystal Palace represents a winnable, if awkward, fixture, while Wolves at Anfield four days later is also far from tough, despite their struggles against Wanderers this season.
Sure, this may not be vintage Liverpool showings we're about to witness, but this is a group of players who can go on a run in the league, as they did when they won eight and drew two of their last 10 games in 2020/21, with Nat Phillips and Rhys Williams at the back.
Some may argue that this team is even more broken than the side of this time two years ago – they probably are! – but this is still a squad who have won the lot.
If the Reds can pick up maximum points from Palace and Wolves, they would suddenly be level on points with Newcastle and potentially one behind Tottenham with a game in hand, depending on how they do at home to Chelsea on Sunday.
Newcastle and Manchester United face each other in the League Cup final, which psychologically allows Liverpool to make up ground on both, and the Reds host their most bitter rivals a week on Sunday.
Whisper it quietly, but three wins on the spin would only leave the Merseysiders five adrift of United.
Perhaps this all sounds a little pie in the sky, given the rubbish we have so often been served up this season – defeat at Palace wouldn't be surprise in the slightest, let's be honest – but we need a bit of positivity and a good run in the league is not impossible.
The Everton and Newcastle games undoubtedly brought some hope back, and while the humiliation against Madrid was galling, it cannot afford to affect Liverpool's improved league form.
It's a tired cliche, but these are 16 cup finals that the Reds now have coming up and they should look at Newcastle's dip in form and Spurs' inconsistency as reasons to believe to can get fourth place.
Expecting to catch an annoyingly revitalised United side who continue to be aided by referees week in, week out is probably asking too much, but fourth is all that matters at this point.
Selhurst Park this weekend will tell us an awful lot about whether or not Liverpool still fancy their chances or have officially given up the ghost this season, but I have confidence that the former is the case.
Just don't blame me when Nathaniel Clyne rifles in a 94th-minute volleyed winner on Saturday!