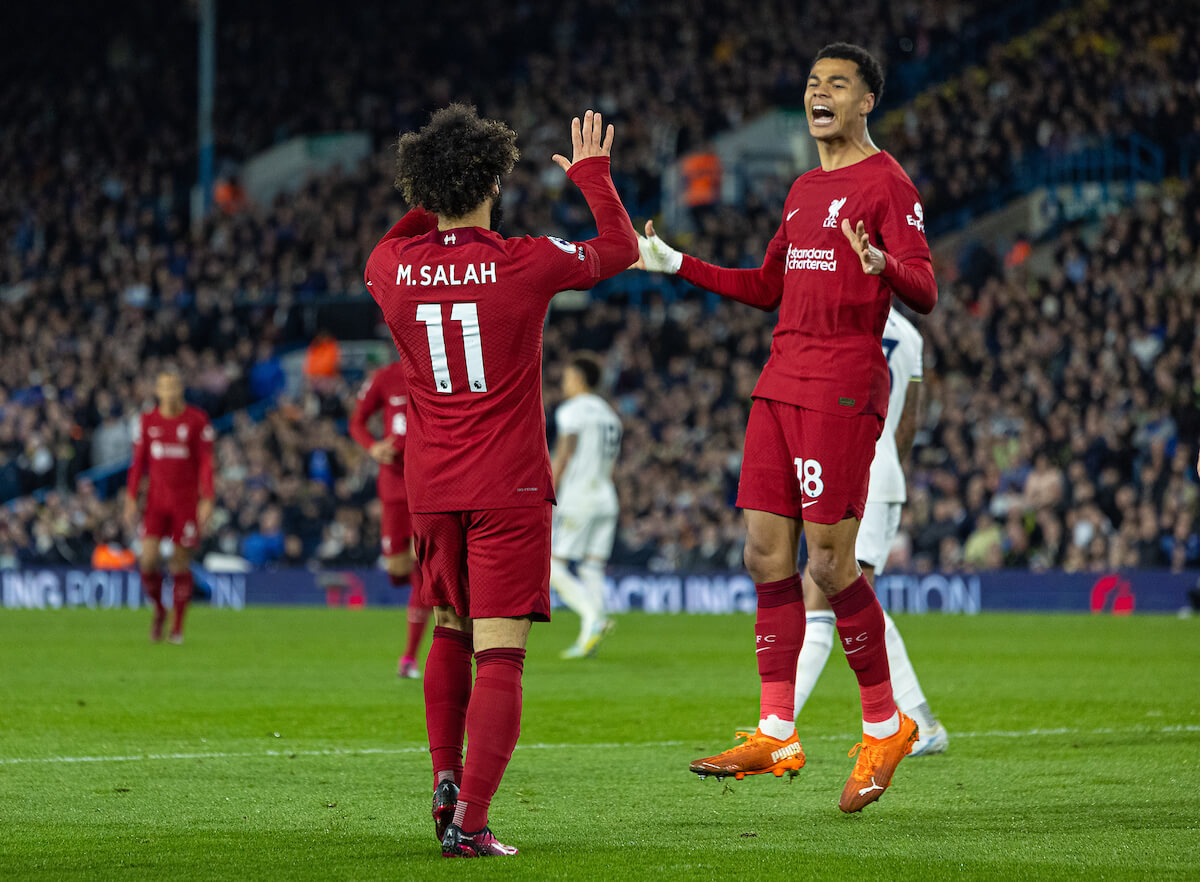 Lessons Learned: Leeds 1 Liverpool 6
It's another one of those games that Liverpool have been able to produce in a distinctly average season. Leeds went the way of Bournemouth, Rangers, and Manchester United in receiving an absolute hiding from the Reds. Jurgen Klopp described it as our best game of the season which is ironic as for many it was the worst defence we've played and that's saying something. We look back at the lessons learned from Elland Road where the tactical tweaks and everything else after the first 30 minutes went fully to plan.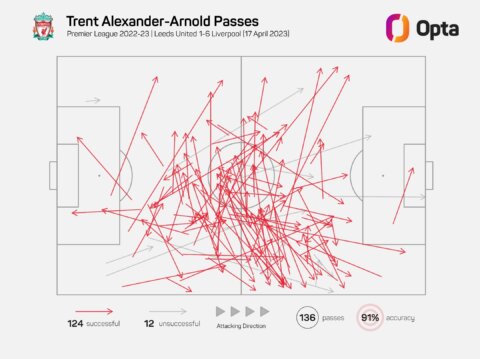 Trent: The Second Coming

It seemed an odd time to try it last week against Arsenal, but the switch to the 3-2-5 and Trent drifting into a double pivot worked beautifully well here. The Scouser in our team looks reborn in recent games and has three assists, including a beautifully weighted ball for Nunez to get on the scoresheet to tell its own story. Jamie Carragher said afterward that there's only De Bruyne in the Premier League who's better than him right now and for all he's got wrong, this looks like a tactical master stoke by Jurgen Klopp. It won't work against every team and will still take time, but it's sure having an impact right now.
The stats tell their own story too. Trent attempts on average 66 passes per 90 minutes in the league and in this game, he finished with an incredible 136 with only 12 being unsuccessful (91% success rate). He won 3/4 tackles, made 2 clearances, and had one interception. It's been a simple formula in recent times, the more touches we can get him and Mo Salah, the better it works out for us. With Konate as his insurance behind it, all the talk of him moving into midfield should be ignored, as that's not a true reflection of the recent tweak. If it carries on like this, the Reds can argue what they want though.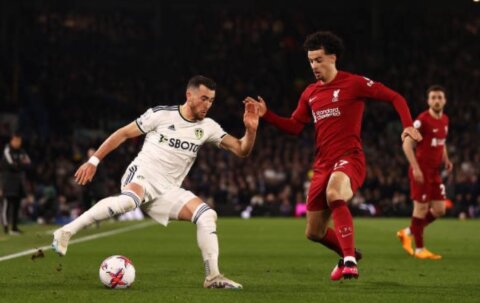 Well Played Curtis

It's been a pretty disastrous season for a player who targeted ten goals and assists at the start of the campaign. However, this was Curtis Jones' third start in a row and he more than repaid his manager's faith in him. The academy prospect was a little careless in possession for the first 30 minutes, but that shouldn't detract from a good performance overall. If Jones can stay fit then he's more than capable of being a reliable member of the squad in an area where we've been desperately short this season.
The weight of his pass for Jota's third was simply sensational and if his fellow scouser had made it, they'd be reviewing it even now. As well as an assist, the most notable aspect of the 22-year-old's performance was his pressing from the first minute to the last and he never gave Leeds a minute's peace. Jones won eleven ground duels and made four out of four successful dribbles. It's about time we had something so to be to say around the midfield and fingers crossed, fitness and form continue.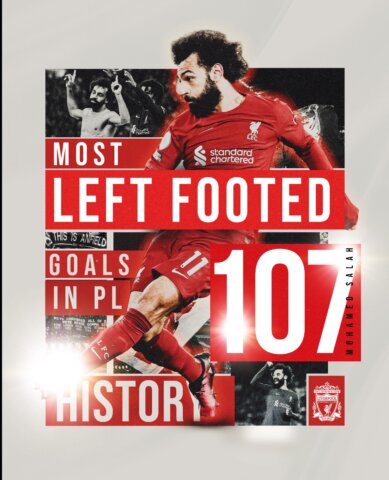 Forward's Confidence Boost

Truth be told, Leeds is probably the worst defence we've faced this season but you can only beat what's in front of you as they say. The forwards had an absolute field day and this will have done their confidence no harm at all. Most notably after a 33-game barren run, Diogo Jota enjoyed the gift from Jones for his first but his instinctively struck second spoke to a player whose confidence was back. Gakpo continued his impressive cameos with the opener and a calm composed assist to Salah in the second half. A bit more physical presence and Liverpool have some player on their hands.

Man of the Match by Sky was given to the Egyptian king, who smashed his first beyond Meslier and curled his second into the bottom corner which saw him break another record (the most left-footed goals in Premier League history). There was still time for Nunez to get on the pitch, beautifully control a Trent through ball and finish calmly with his weaker foot. Bobby's effort was denied late on, but with Luis Diaz back on the pitch, it was maybe as good as it gets. Jurgen Klopp has a selection dilemma ahead of Forest, but it's exactly the type of headache we're all seeking.

Give Ibou A Pass…This Once

It was an appalling error by Konate for Leeds' solitary strike but in the context of this one, he should be given a pass. The French defender was magnificent against Arsenal last week and for all the talk of Trent's shift, it shouldn't be forgotten who now provides the insurance for this down the right-hand-side. Liverpool have badly missed his presence for a large part of this season and considering the performances of others, he should be given a pass on this one. Just this time though and hopefully it serves as a positive lesson for him.