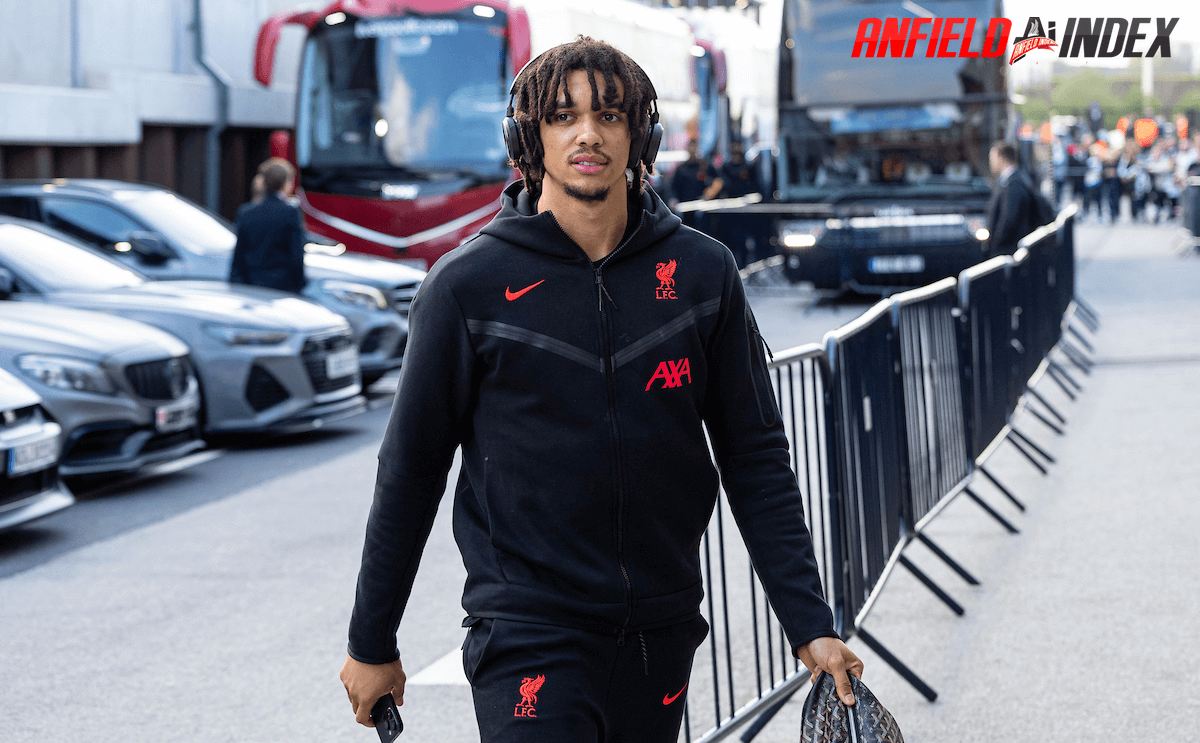 How Trent Alexander-Arnold could be the future of Liverpool's midfield
Liverpool put in a fantastic display in their 6-1 demolition of Leeds United at Elland Road, where Trent Alexander-Arnold was the star of the show.
Jurgen Klopp opted to continue with the same system that had forced Arsenal into a total collapse at Anfield last week, with the full-back joining Fabinho at the base of midfield.
The makeshift midfielder completely ran the game throughout – controlling the tempo and direction of Liverpool's play.
The average position of Trent Alexander Arnold placed him alongside the Brazilian, allowing Jordan Henderson and Curtis Jones to play in the half-space alongside Mohamed Salah and Diogo Jota on each wing.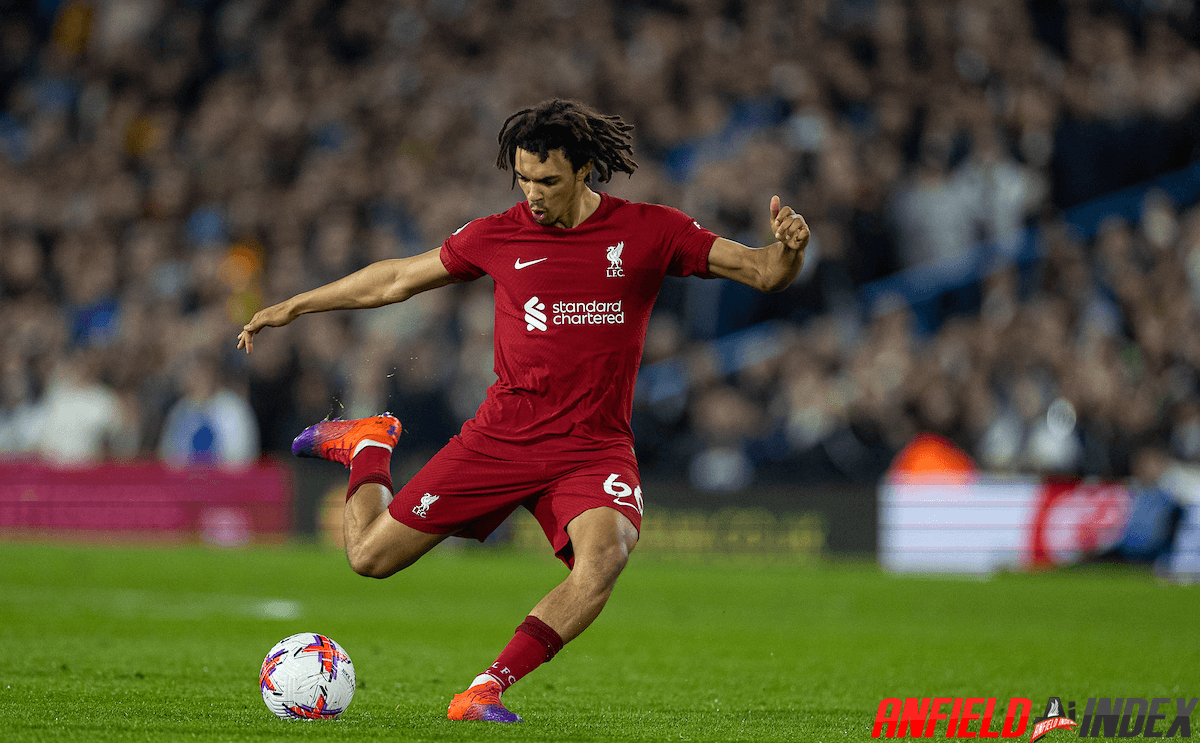 One of the main problems for Liverpool this season has been that the right-hand side has often become too crowded, leaving Salah with very little space to work with.
However, stats prove the new system has created more chances for Salah than ever before and tonight he reaped the rewards.
Trent stats v Leeds United:
Assists- 2
Tackles- 3
Passes- 124
Pass completion rate- 91%
Duals won- 6
Aerial duals won- 1
Although some may disagree, Trent could have the ability to soften the blow of the Reds missing out on Jude Bellingham in the upcoming summer window.
The 24-year-old may not have the box-to-box ability of Bellingham with plenty of late runs into the box, but as a deep-lying playmaker alongside Fabinho or Thiago, he could be excellent.
Signings like Mason Mount or Conor Gallagher would excel in the half-space positions taken up by Jones and Henderson tonight and having Trent as a midfield option ultimately could save the club a lot of money.
It was also clear tonight that the performances of Jones and Henderson improved massively with the extra help of Alexander-Arnold in the middle of the pitch.
Jones found himself much higher up, allowing him to reignite the counter press along with Cody Gakpo and Diogo Jota.
The 22-year-old won an outstanding 19 duals, with the majority being in the final third of the pitch.
I definitely expect Trent to continue in this role for the rest of the season as Liverpool continues to make one last push toward European football before the end of the season.