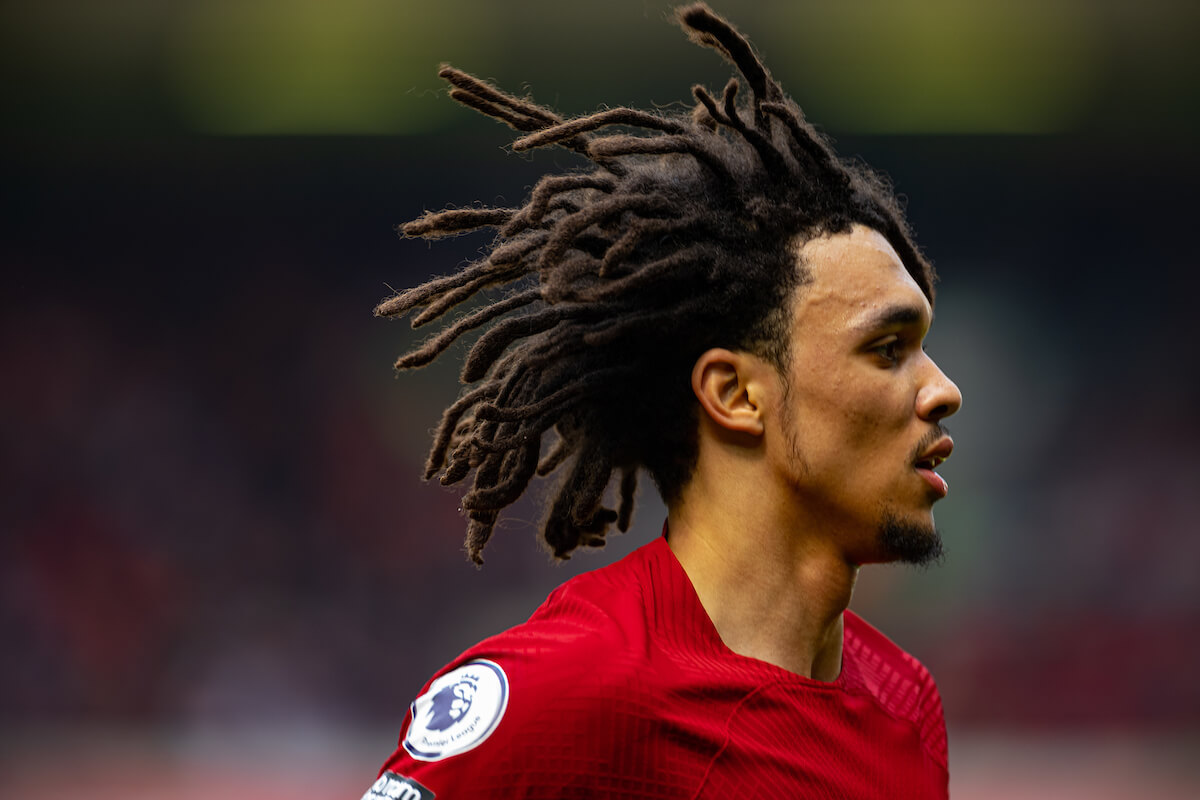 Lessons Learned from Liverpool's victory against Nottingham Forest

It wasn't the prettiest by any means and the overriding feeling at the final whistle was a sense of relief more than anything else. If Liverpool fans don't see a long throw-in again until next season it'll be too soon, but as we're at the business end a win was all that mattered. The Reds made it hard work for themselves against the worst away side in the league, but thanks to some familiar faces it worked out. We looked at the lessons learned from a relieved Anfield by the final whistle.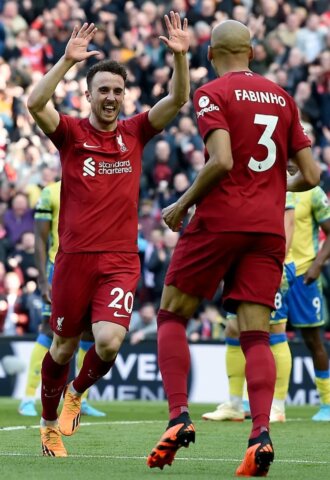 He's a Lad From Portugal …
Having not scored for his previous 32 games before Leeds, they're arriving like buses for the man who wears the number 20. Jota's first was his typical type of goal, nipping in with a close-range header from Fabinho's cushion back. His second though was as good as it was bizarre from Forest. The chest control, knee, and left foot swivel-volley into the bottom corner in a flash were exceptional, but why you'd let a player in that form just wander in there unmarked is another question. That's four in a week for the Portuguese forward who always tended to be a streaky type of goalscorer and is hitting a run of form at the crucial time. As things stand, it's him, Mo, and another if we go with three up there.
Salah: Another Day, Another Record
You can only hope for Mo Salah's sake that Liverpool fans really appreciate the living legend that they're watching. The Egyptian King was the difference again as he nipped in from Trent's set-piece to steer the winner in off the post. That takes him to 27 goals for the season, sixth in the all-time Liverpool goal-scoring charts and he even walked out Stevie G's son who he'll overtake in fifth any day soon. When the season ends it's right that Allison will collect all the Player of the Year awards, but it shouldn't be forgotten how many times he's saved us too. That was his eighth goal in eight games and he became the first player to score in six consecutive home games since…yes…you've guessed it… Mo Salah in 2018. We're watching a living Demi-god.
Trent: Another Day, Another Assist
Forest were fully aware of the danger that Trent could pose in his newer role and kept a close eye and marker on him in this one. However, they couldn't stop a player who has now notched four assists in two games and across those has seen an xA of 0.72 (against a season average to date of 0.34). He created four chances, two of them big, and made fifteen passes in the final third. Jurgen Klopp was keen to comment afterward that Andy Robertson's role has changed slightly due to this tweak, but even the Scot managed to notch an assist himself. It wasn't perfect like it was against Leeds, but there's no changing back when it's as devastating as it currently is. The Trent roadshow rumbles on…
Another One To Forget For Ibou
We gave him a pass for his Leeds error and this was one to forget for Ibou again this week. A former Liverpool old boy in Taiwo Awoniyi gave the big French centre half a torrid afternoon, often pinning him, winning fouls and flick-ons as Forest understandably went route one. Konate has covered Trent superbly in the recent changes and on another day, we'd have been praising his lofted, long-range pass which saw Navas' save brilliantly from Jota's header. He completed more passes than the entire Forest side himself in this game, but he won't be sad to see the back of them by any means. It's another learning game for Ibou is the best thing that can be said.