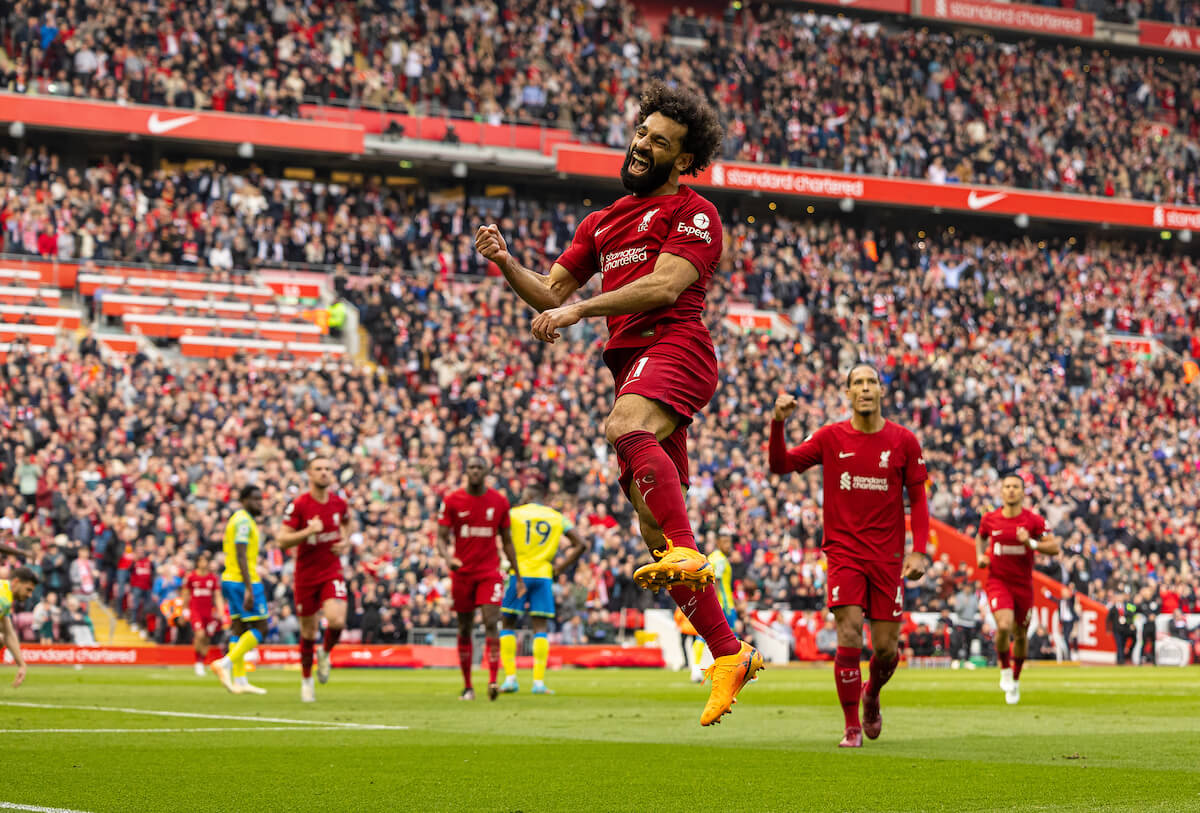 Liverpool's 5 Current Most Valuable Players

Liverpool hasn't had the easiest time in the last few years. The talented base that Jürgen Klopp built has begun to show their age and the team has been augmented with very young players. The team now has an uneven balance between the experienced and the rookies.
That doesn't mean that Liverpool has lost any of the talent and fire that made them such fierce competitors for the last decade. It just means that they are having to find their stride again.
The odds you find from the top bookmakers reflect the fact that Liverpool is still a major threat, even if they haven't cracked the top four in the EPL this season. Betting on Liverpool might not be a sure thing anymore, but it is still a popular choice.
This is partly due to the fact that Liverpool remains one of the most valuable clubs in the EPL. According to the valuations released by Sportico, Liverpool are the second most valuable club in the EPL. They sit comfortably between the two Manchester clubs.
While these valuations are based on numerous factors, one of the biggest ones is the players. Liverpool has a squad made up of some of the most valuable players in the EPL and it shows.
In this article, we're going to talk about some of Liverpool's most valuable players. There is some room for debate, of course, since value can be determined in numerous ways. These five, we believe, deserve the title of the most valuable players.
Trent Alexander-Arnold, €65 million
Trent Alexander-Arnold has been a key figure in Klopp's Liverpool squad since he joined the team in 2016. He has played at right-back but has also become known for his offensive talents and ability to serve up assists from his position.
In 2018, he became the youngest English player to start in a Champions League quarter-final match and he has rewarded Klopp's confidence in him from that young age. He has also been nominated for the Ballon d'Or multiple times.
Versatility is essential in a player and Alexander-Arnold's recent move has demonstrated that he has it. After trialling him in midfield, it looks like the shift up from defender may be permanent. It will allow his best qualities as a player to be employed full-time.
Mo Salah, €70 million
Mo Salah has, deservedly, been the star of the Liverpool team ever since he joined in 2017. He was underused and undervalued at Chelsea and Roma. Salah is another player who has rewarded Klopp's ability to sense when a player isn't being used to their full potential.
In his first season with Liverpool, Salah set the EPL record for most goals scored in a season. Since then, his goal-scoring ability has played a significant role in all of Liverpool's title and cup runs. He has consistently set and broken scoring records.
Salah's contract was renewed in 2022. He is set to remain at Liverpool until 2025. Despite his age, Salah has remained consistent, and it will be interesting to see how he holds up over the next few years.
Darwin Núñez, €70 million
Darwin Núñez is one of the more recent additions to the Liverpool lineup. The young forward previously played for Premiera Liga team Benfica. A slow recovery from a bad bout of COVID-19 hampered his first year with the team, but he grew into his position.
With Liverpool, he had a bit of a rocky start he scored in his debut match, but the next game was sent off for headbutting an opponent. There has been some criticism of his behaviour and abilities, but it seems a bit short-sighted.
Looking at his stats, Núñez is on par with Luis Suárez and Sadio Mané for the number of goals scored in their first 10 games. If he continues on this path as he seems likely to¾he could become one of Liverpool's top scorers.
Luis Díaz, €75 million
Winger Luis Díaz joined Liverpool at the start of 2022 and immediately began to make his presence felt. He had an assist in his debut match and scored his first goal for the club just two weeks later.
Díaz scored 7 goals in his first 22 appearances for the club. It is his speed and energy that make him a true asset for the club. He is perfectly suited for the aggressive, intense style of play that Klopp is known for.
Since he has only played for Liverpool for such a short time, it isn't easy to judge his valuation. But looking at his past seasons at Porto and his international matches for Colombia gives a clear indication of his value.
Alisson Becker, €45 million
Despite the rough few seasons that Liverpool has had, the sheer talent of goalkeeper Alisson has kept them in the top half of the League table. He is considered to be one of the best goalkeepers in the world.
Technically, his valuation is lower than some of the other players on the team and this is likely due to his age. At 30, he is older than most of the top-valued players in the EPL. However, goalkeepers tend to have much longer careers than their teammates, so that isn't a real issue.
Alisson's career with Liverpool has been one of consistent success and a high level of performance. He has 11 clean sheets this season alone. There is no reason to think that he will have any sort of fall-off before his contract ends in 2027.