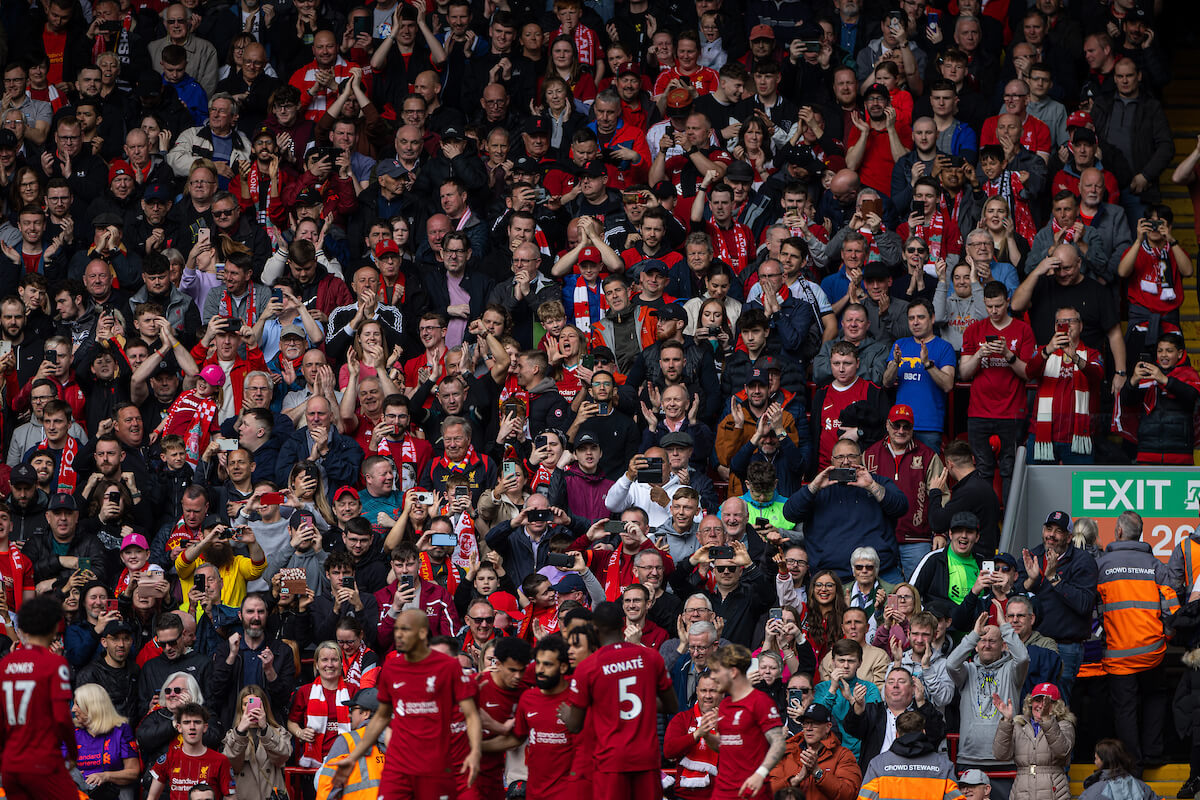 Lessons Learned: Liverpool 4 Spurs 3
Christ, that shaved a few years off all our lives eh? What looked set to be a more than comfortable afternoon at Anfield nearly turned into a day of huge frustration. Fortunately, Diogo Jota via a cushioned Pedro Porro assists had other ideas for this one as Anfield shook at the end in a 4-3 thriller. Bizarrely, we'd rather not go through the ringer like that but there's really no better way than seeing limbs fly everywhere in the kop at the end. We look at the lessons learned as the Reds record their fourth consecutive victory on a Super Sunday for the neutral.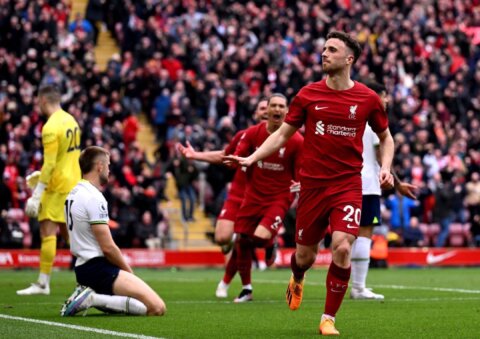 The Need To Stay Switched On
Jurgen Klopp spoke about it at the end and mentality at this level will always be the difference. Having cruised into a 3-0 lead within the first 15 minutes, you could hear the murmurs around Anfield about how it could be another Newcastle scenario for Spurs as we were cruising. Unfortunately, the players seem to let their minds drift toward the same scenario and forget what had put them into the lead originally. Even at 3-1 there was a sense of nervousness within anyone in red and Spurs to their credit kept pushing for the 90 minutes.

For all the drama involving Tierney, Richarlison, and the manager as the main protagonists, it shouldn't be lost on anyone just how poor the Reds were especially in the second half. Despite what was a likely blast from Klopp in the interval Son and Romero hit the post whilst even the bar became as rattled as the nerves of those in the stadium. You simply cannot switch off at this level and then just expect to just back into top gear it doesn't work that way. Hopefully, this served as a fortunate reminder.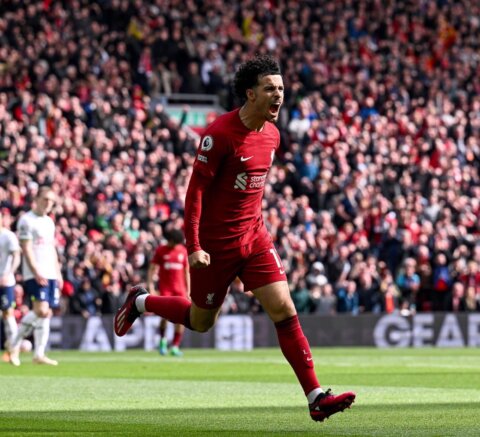 Continue Curtis
An opener that was made in Liverpool and another more than competent performance from Curtis Jones. The Toxteth-born midfielder appears to have found his position in that left side in the adjusted set-up, having almost flitted between the middle and attack for the little time he's played in previous years. Aside from a well-taken opener, another game where he was careful in possession (92% passing success) and win a number of interceptions, recoveries, and duels made you feel like you were looking at a new Wijnaldum. Consistency is now the name of the game for Curtis and he's stepping up to the plate big time for the Reds at the moment. Let's hope it continues.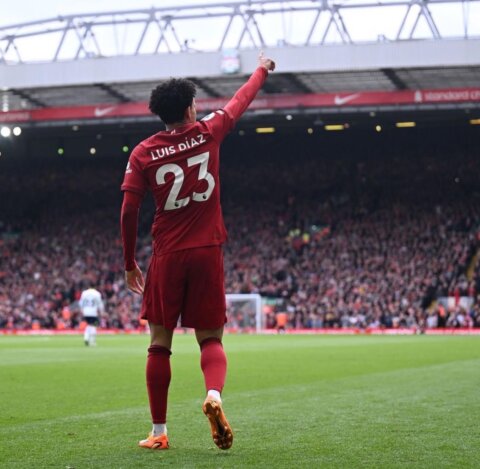 The OG Front Three Version 2.0?
For all the talk around Darwin Nunez's lack of minutes and questions over whether Jota would start after his knock after West Ham, not a lot was made about the red starting front three. However, this may well be the closest variation that Jurgen Klopp can field to the OG's that we loved for so many years. Luis Diaz was brought in as the Mane replacement and before he naturally tired, gave Spurs and Pedro Porro a torrid time which included a well-taken finish. Cody Gakpo does appear to be being converted into a Firmino-type role, often dropping deep at key moments and crucially as the manager mentioned pressing from the front.
The Dutch forward notched an impressive assist and won the penalty from which the only original remaining member Mo Salah converted. Jota in this form can't be ignored and Nunez will have a say at some point, but if you squinted your eyes for the first 15 minutes then it was hard to tell the difference. Don't be too surprised if we see more of those three together before the season ends or even into the new campaign.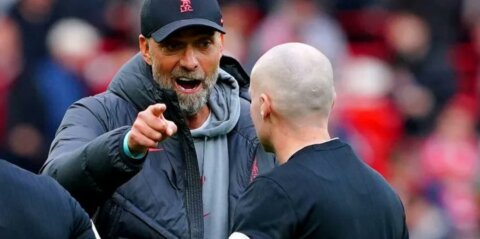 Please …. No More Tierney For Everyone
Why the PGMOL do it to everyone including themselves I'll never know. When it was confirmed that Paul Tierney had been named in charge of this fixture, all Reds feared what was to come. Yes, Jurgen Klopp admitted his behaviour was wrong and there was a case that Jota shouldn't have been on the pitch. However, Spurs should have been reduced to ten men well before and how Mo Salah was ruled against in the build-up to their equaliser is anyone's guess. Tierney had angered all parties by this point never mind a seething Jurgen Klopp.
There's previous between the two parties and all that's now had to happen is the PGMOL have come out with a defensive statement and we'll very possibly have an inquiry into the manager's comments afterwards. Aside from how funny another hammy pull was if only there was a way that Howard Webb and his people could have ensured we didn't even need to end up in a situation that had been coming for some time. When the dust does settle on all this, it's highly unlikely but just maybe someone may see the sense in not sending Paul Tierney to Anfield…ever again.