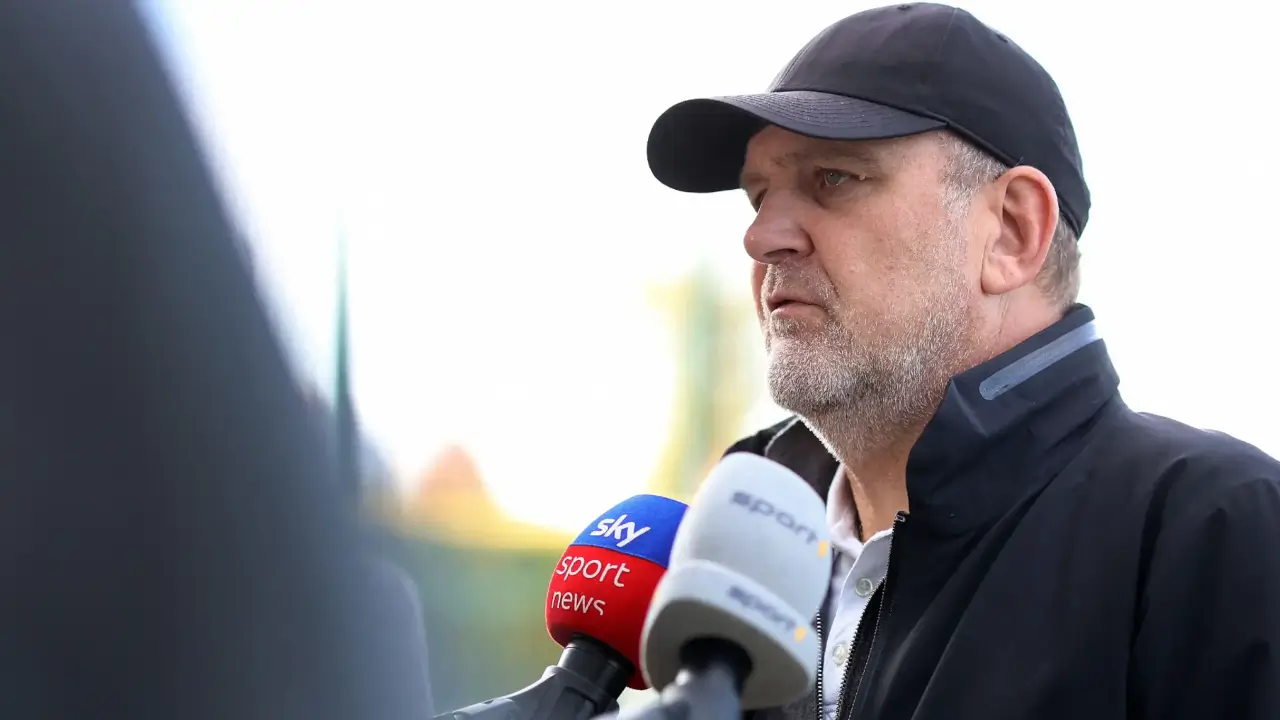 Klopp Ally Schmadtke to Transform Liverpool's Strategy
It appears as though Liverpool may have unearthed their next sporting director in the guise of Jörg Schmadtke. Here's what may transpire if he joins the club this summer.
Liverpool's quest to find a successor for Julian Ward has spanned several months since the former sporting director declared his intention to step down from his role come summer.
But now, it seems the Reds may have discovered Ward's heir apparent.

As per The Telegraph, Liverpool are in advanced talks with Jörg Schmadtke. A fellow German, the report suggests he is a close ally of Jürgen Klopp, making him an ideal candidate for the Liverpool boardroom.
Schmadtke had a lengthy tenure at Wolfsburg prior to stepping down earlier this year due to family reasons.
Upon leaving his role, Schmadtke told Kicker:
"There are other things in life that I want to do. First and foremost, I'm thinking of my wife and my family, who have had to take a back seat for many years. It's time to close this chapter."
"But," Schmadtke added. "It might be the case that, after three months, I can't take it anymore. Or even worse: My wife chases me out of the house again."
It's been a tad longer than three months, but it seems that prediction might just come to fruition. Much like Klopp's brief hiatus from football ended when Liverpool came knocking, Schmadtke's may follow suit.
So, here are four potential outcomes if he is appointed:
Efficient budget usage
Schmadtke has consistently operated on extremely tight budgets, even smaller than those of Liverpool and FSG, yet he has always performed admirably.
At Wolfsburg, Schmadtke only spent more than $45m (£35m/€40m) in one of his five seasons with the club. Despite this, he has a knack for spending money efficiently, bringing in some exceptional talent.
Upon joining Wolfsburg, the club had narrowly avoided relegation. Under his guidance, Schmadtke helped the team transform into a regular European contender, even reaching the Champions League.
During his tenure, he brought in talents such as Ridle Baku, Maxence Lacroix, Aster Vranckx, Jonas Wind, Matias Svanberg, Wout Weghorst, Patrick Wimmer, and Jakub Kaminski, to name but a few.
Some of these stars have since been linked with big-money moves elsewhere. Weghorst is now at Manchester United and Vranckx is at AC Milan.
At Liverpool, Schmadtke will be given a larger budget by FSG but will still have to operate on a tight scale compared to the club's rivals. His track record at Wolfsburg indicates he is prepared for the challenge.
In fact, his ability to extract maximum value from budgets may make him the perfect figurehead for the FSG strategy.
Exploring new markets
Due to Schmadtke's limited budget at Wolfsburg, he has often had to delve into alternative markets within European and world football to find talent.
He has frequently scouted the Austrian Bundesliga, tapped into the Polish Ekstraklasa market with recruits such as the talented Kaminski, and discovered big names from relative obscurity like Lacroix from Sochaux in Ligue 2 and Jonas Wind from Copenhagen.
Recently, he has also ventured into growing markets in Asia and the United States.
He signed Yun-sang Hong from Pohang Steelers in South Korea back in 2021. The following year, he brought in Kevin Paredes from DC United, who has contributed four goals in just 434 minutes this season, averaging 0.82 goal contributions per 90 minutes.
Again, this Moneyball-esque approach to identifying undervalued regions would suit FSG's strategy down to a tee.
Maintaining Red Bull connections
Under Michael Edwards, Liverpool forged a strong relationship with Red Bull's clubs, most notably RB Leipzig and Red Bull Salzburg.
With signings like Takumi Minamino, Naby Keïta, and Ibrahima Konaté in just a few years, Edwards established robust connections.
Schmadtke must also possess relatively strong ties with the energy drink empire. During his time at Wolfsburg, he acquired more than one player from only three clubs, and one of them was Red Bull Salzburg — the other two being LASK and Manchester City.
In the case of Xaver Schlager, Schmadtke then went on to sell his recruit from Salzburg to another Red Bull team, Leipzig.
Having conducted business with Red Bull clubs in both sales and purchases, he must have built a strong rapport. Liverpool played both Leipzig and Salzburg in pre-season friendlies last summer, and hiring Schmadtke would allow those cordial relations to continue.
Increased loan activity
At Wolfsburg, Schmadtke often utilised the loan market rather than directly selling players.
Victor Osimhen, for example, was sent out on loan before being sold. Josip Brekalo, Marin Pongracic, Elvis Rexhbecaj, Omar Marmoush, Felix Uduokhai, Aster Vranckx, and Maximilian Philipp have all had temporary moves away from the club at one point or another.
Sometimes, in the case of players like Marmoush, sporting director Schmadtke employed loan spells to help them integrate back into the first team. For others like Brekalo, Uduokhai, and Rexhbecaj, loans were used to increase their transfer fees.
Currently, a similar situation is occurring with Vranckx, Philipp, and Pongracic, who are all out on loan at Serie A or Bundesliga clubs.
Under Julian Ward, Liverpool increased its loan market activity, sending numerous academy players out on loan. Perhaps under Schmadtke, this strategy could continue, with FSG undoubtedly eager to extract maximum value when selling players in order to maintain its self-sustaining approach.