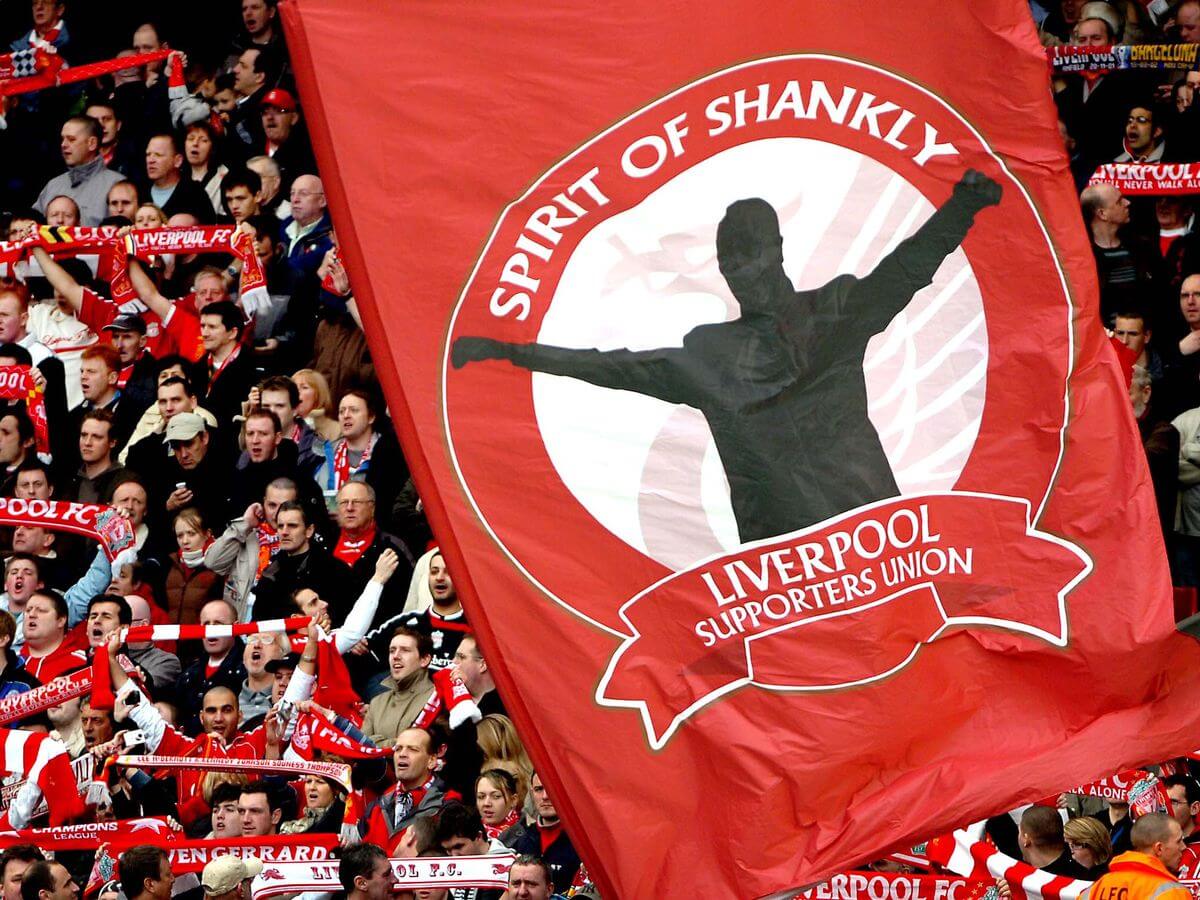 Spirit of Shankly Slams LFC for Playing Controversial Anthem

Anfield resounded with boos as 'God Save the King' was played, prompting Spirit of Shankly, the Liverpool FC supporters union, to criticise the club's decision to air the national anthem.
Despite conceding that the club faced a nearly impossible dilemma, the union believes Liverpool FC should have opted against playing the anthem. Spirit of Shankly stated, "the alternate decision and not playing it" should have been made.
The playing of 'God Save the King' coincided with the coronation weekend, as the Premier League had "strongly" recommended its inclusion in every match. However, the anthem was met with widespread disapproval from fans, who sang over it and booed loudly. This led to 'Hillsborough' trending on Twitter, providing an excuse for bigots to spew hatred towards Liverpool fans and the city itself.
Among the numerous reasons cited for the blunder of playing the anthem, Spirit of Shankly primarily points to the abuse endured by Liverpool supporters. The union expressed its concerns in a statement: "LFC were damned if they did, damned if they didn't, but they, with the PL, knew what would happen and they also knew the consequences – the predictable, hateful bile regarding Hillsborough would be re-ignited all over social media."
The statement went on to say, "Yet again, survivors and the families and friends of the 97 people unlawfully killed at Hillsborough are subjected to a despicable backlash."
Though recent collaborative efforts between Nottingham Forest and Leeds supporters had raised hopes for a change in attitudes towards Hillsborough and other tragedies, the union fears that the insistence on playing the national anthem could result in a rise in hate chanting in the future.
Tony Evans, writer here at Anfield Index, aptly summarised the predicament: "The club had two options. Ignore the coronation or go ahead with the tribute to monarchy. Either route would have brought a tsunami of criticism."
By choosing the latter, Liverpool FC has effectively shifted any potential criticism away from themselves and onto their supporters.