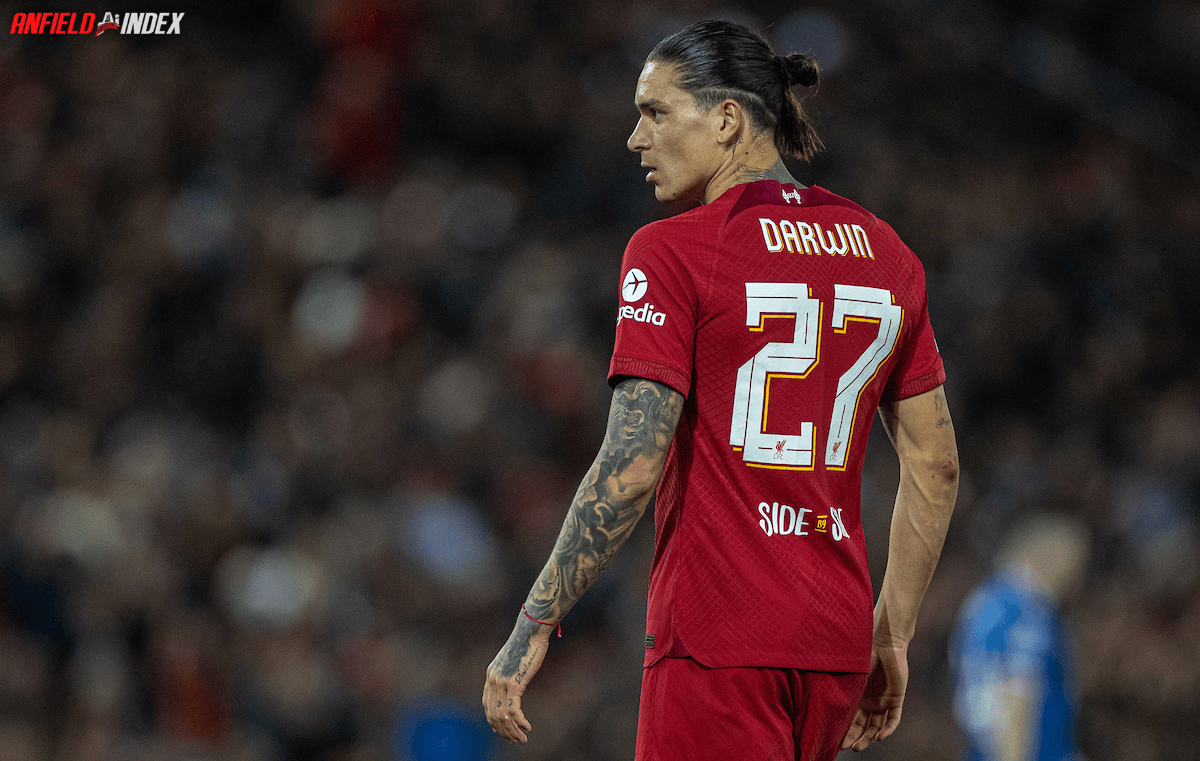 Nunez's Liverpool Deal: The £85M WhatsApp Goodbye
Darwin Nunez: The Tale of the £85 Million Man and his Former Agent
In the world of the beautiful game, we've seen some truly staggering moves, and none more so than Darwin Nunez's record-breaking transfer to Liverpool FC. But behind every headline-grabbing move, there's a back story, a drama that often remains unspoken. This, my friends, is the tale of Nunez, his former agent Edgardo Lasalvia, and an £85 million LFC deal that left more than just a few ruffled feathers.
Nunez, a young prodigy of only 23, was swooped up by Liverpool in a whirlwind summer that saw him signing on the Anfield dotted line for a club-record £85 million. The base figure, mind you, was around £64 million. That's more than enough to buy you several modest islands or, in this case, one Uruguayan striker.
However, it wasn't all smooth sailing. Nunez, in an unexpected twist, decided to part ways with his former representative, Lasalvia, before making the move to the Merseyside club. Instead, he enlisted the services of Jorge Mendes and his Gestifute agency, which also boasts Reds' stars Diogo Jota and Fabinho among its clientele.
Lasalvia's Lament
A year on, the wound remains raw for Lasalvia, who still carries a heavy heart over the way things ended with Nunez. "I had no chance to talk to Darwin," he lamented to Carve Deportiva, via El Observador. "I found out when he came with six bodyguards and did not want to speak at the airport."
Lasalvia's attempts to reach out were met with a WhatsApp message from Nunez, who stated his intentions to tread a new path with another company, and then promptly blocked him. The agent was left with no chance to respond, an act that still carries a sting.
Karma's Role in the Beautiful Game
Nunez's former agent believes that there will be payback for those involved. "Everyone chooses how they want to live life, now they have a child, but there is karma, and everything comes back," he cautioned.
Lasalvia was devastated when he lost Nunez, a player he still adores. Yet he acknowledges the business nature of football, a bitter pill to swallow as he watched Liverpool LFC sign his long-time client for a jaw-dropping sum.
The question remains: was it all worth it? A year into his Liverpool LFC tenure, Nunez has made 42 appearances and netted 15 goals. There's been praise from Jurgen Klopp, but room for improvement too. Liverpool LFC, Darwin Nunez, and the unending drama of football's business side – it's all part of the beautiful game, whether we like it or not.