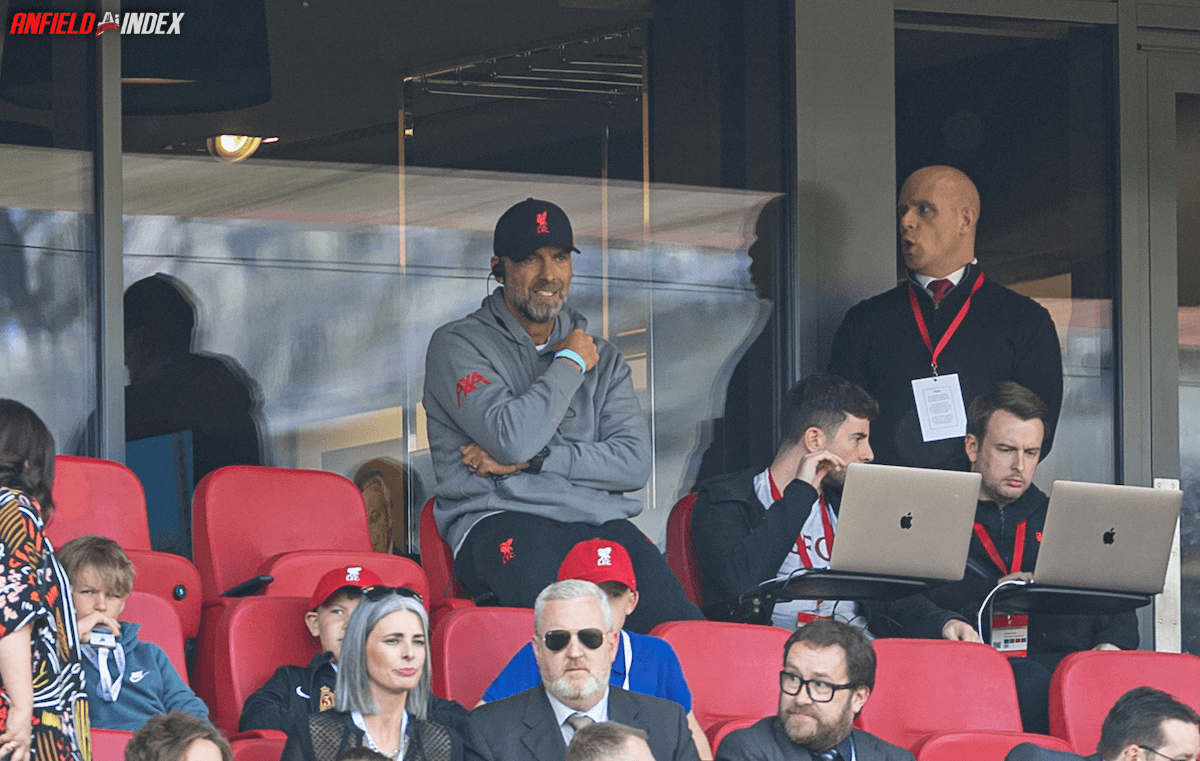 Lessons Learned: Aston Villa

Maybe the emotion got the better of us as fans. It certainly seemed to for the players until later on, when Liverpool managed to rescue a point against Aston Villa. Anfield said an emotional goodbye to a number of players, with it perhaps being fitting that the man who scored the equaliser received the largest outpouring of emotions throughout the day. We take a look at the lessons learned from a game where next season's picture became clearer and there's some faces we hope not to see again too.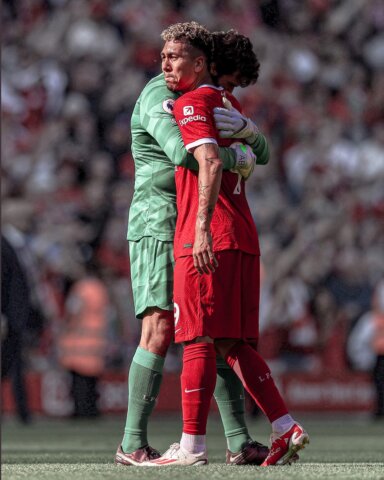 Give The Ball to Bobby
Ssssiiiiiiiii Seeeennnnoorrrr…….he slid in against Aston Villa on the floor. For one final time at Anfield, Liverpool needed the Bobby Dazzler to produce some magic and in the sunshine he came up trumps. Whilst it maybe right for all parties, Liverpool looked inherently better when Firmino entered the fray, began to link the midfield and forward lines and show all the reasons we'll miss him so much. We always talk about the stats of others but that was Bobby's 12th goal of this campaign and he averages a goal or assist every 98 minutes this season. We can't type too much more or we'll start crying again too…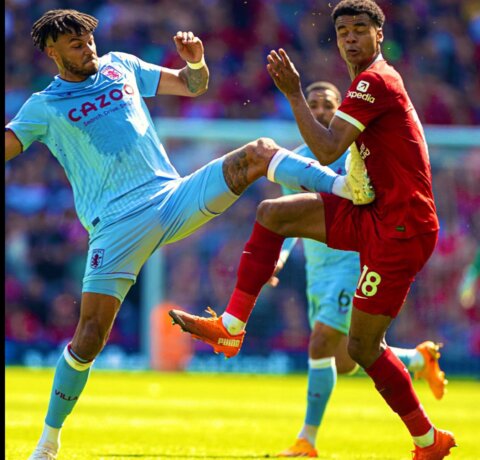 PGMOL…LOL
Considering they could only ban him from the touch line for two games (one suspended), the PGMOL are clearly doing everything they can to serve their form of revenge on Jurgen Klopp. That's the only explanation for why Tyrone Mings wasn't sent off for tattooing Cody Gakpo with his boot and why John Brooks (who he has previous with) allowed Villa's antics and time-wasting to go on and on. Konsa shouldn't be allowed to be a defender if that action wasn't deliberate when in his own box and why Howard Webb keeps sending the same officials with gripes to Anfield time and time again is anyone's guess. Except it's not is it…..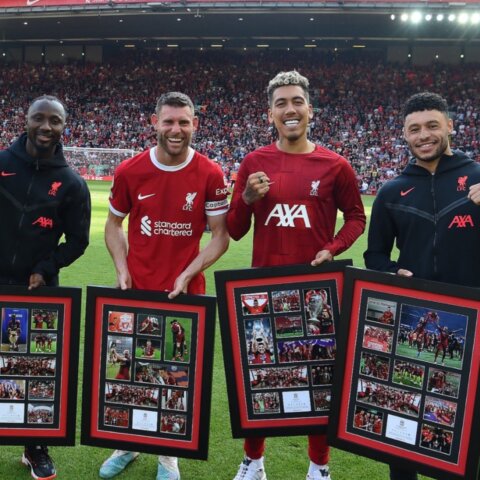 A Fitting Tribute

The tears at the end from us all, the presentations with a guard of honour and the lap of honour with the families. Anfield is a place of history and tradition, which knows how to give a send-off in the right and proper manner. Keita, Milner and The Ox all have their place in Liverpool's history and it was great that Anfield got a chance to acknowledge their contributions. There felt a sadness as a chapter that's been part of all our lives closed, but as the saying goes…don't be sad it's over, be glad that it happened.
Just The Final….Anything
The story of the game was that Liverpool for the majority of the 100+ minutes, just couldn't get that final bit right. Despite coming up with another excellent assist, even Mo Salah was guilty offender on numerous occasions. An overhit pass, a floated cross into the arms of Martinez the Villa keeper or another Luis Diaz dribble down a blind alley all drew repeated groans from the Anfield crowd. In mitigation, maybe too much has been expected of Diaz coming back from major injury but his numerous colleagues were certainly guilty on occasions. The Europa is all but confirmed and Liverpool will know they should have done better here.