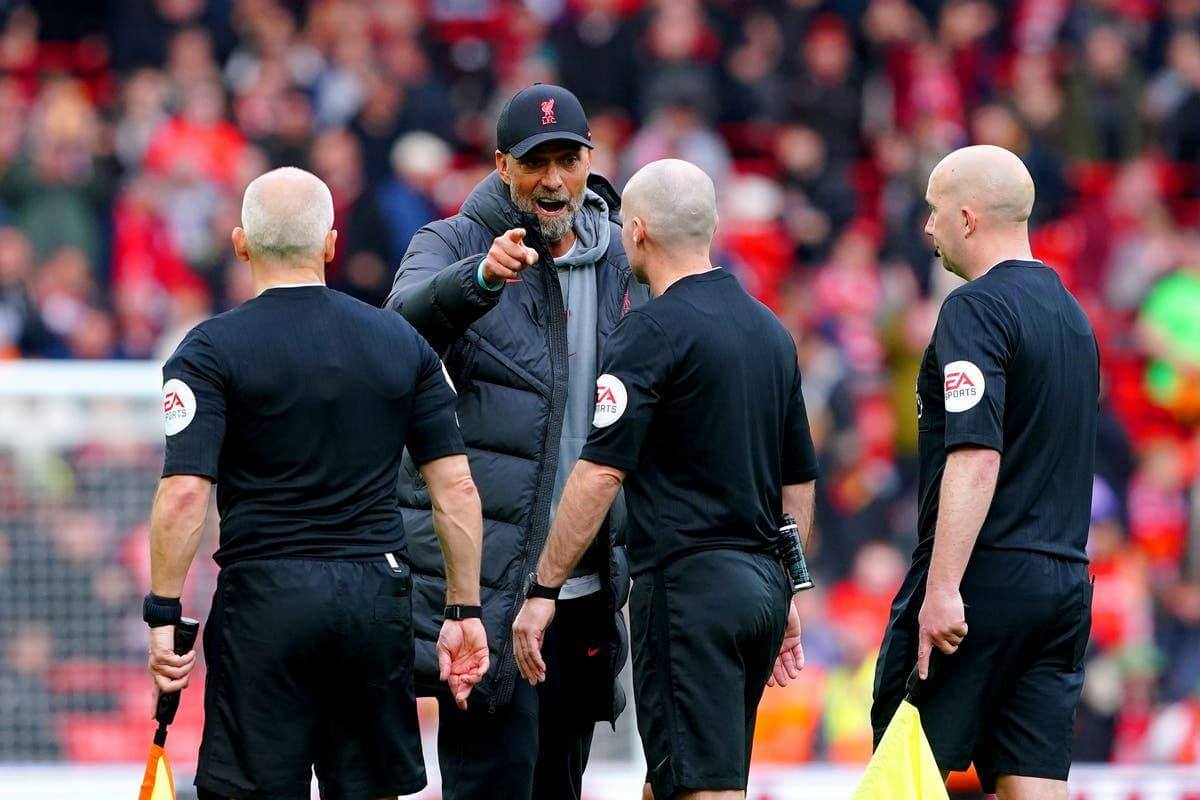 Klopp's Touchline Ban: A Twist in Liverpool's Season

Klopp's Touchline Ban Confirmed
Liverpool's charismatic leader, Jurgen Klopp, finds himself sidelined for the upcoming clash against Aston Villa. An intriguing tale surrounding the consequences of Klopp's contentious remarks regarding Paul Tierney.
A Strained Connection, A Sidelined Klopp
The Anfield mastermind, Klopp, has found himself serving a 1-match touchline ban, absent from the epicentre of the forthcoming Villa showdown. This predicament follows in the wake of comments he broadcasted to the media about Paul Tierney. The spotlight of scrutiny was ignited post the thrill-filled 4-3 triumph over Tottenham on April 30th.
Klopp's monetary fine totals £75,000. There also looms the shadow of an additional one-match touchline ban, dependent on his ability to maintain a clean sheet till next season's finale.
"In our history with Tierney, it's a mystery why this man seems to have a problem with us, he's stated otherwise, but it doesn't feel that way," Klopp voiced his concern to Sky Sports. "His behaviour perplexes me. Remember Tottenham in 2021? Harry Kane could've seen red. I admire Kane, a fantastic player, I don't wish him a red card, but he deserved it. Once more, it's Mr Tierney. It's incomprehensible."
Klopp's Words, A Matter of Integrity
An independent commission adjudged that Klopp's statements echoed an improper conduct. They held that his words insinuated bias, cast doubt on the referee's integrity, were personally offensive, and tarnished the reputation of the game.
Without their driving force, Liverpool embarks on the chase for Champions League qualification. The Reds sit tantalisingly close, a mere point away from fourth, despite playing a game more and with the hopes pinned on either Man Utd or Newcastle faltering.
Liverpool's Remaining Fixtures
May 20: Aston Villa (H) – Premier League, kick-off 3pm
May 28: Southampton (A) – Premier League, kick-off 4.30pm