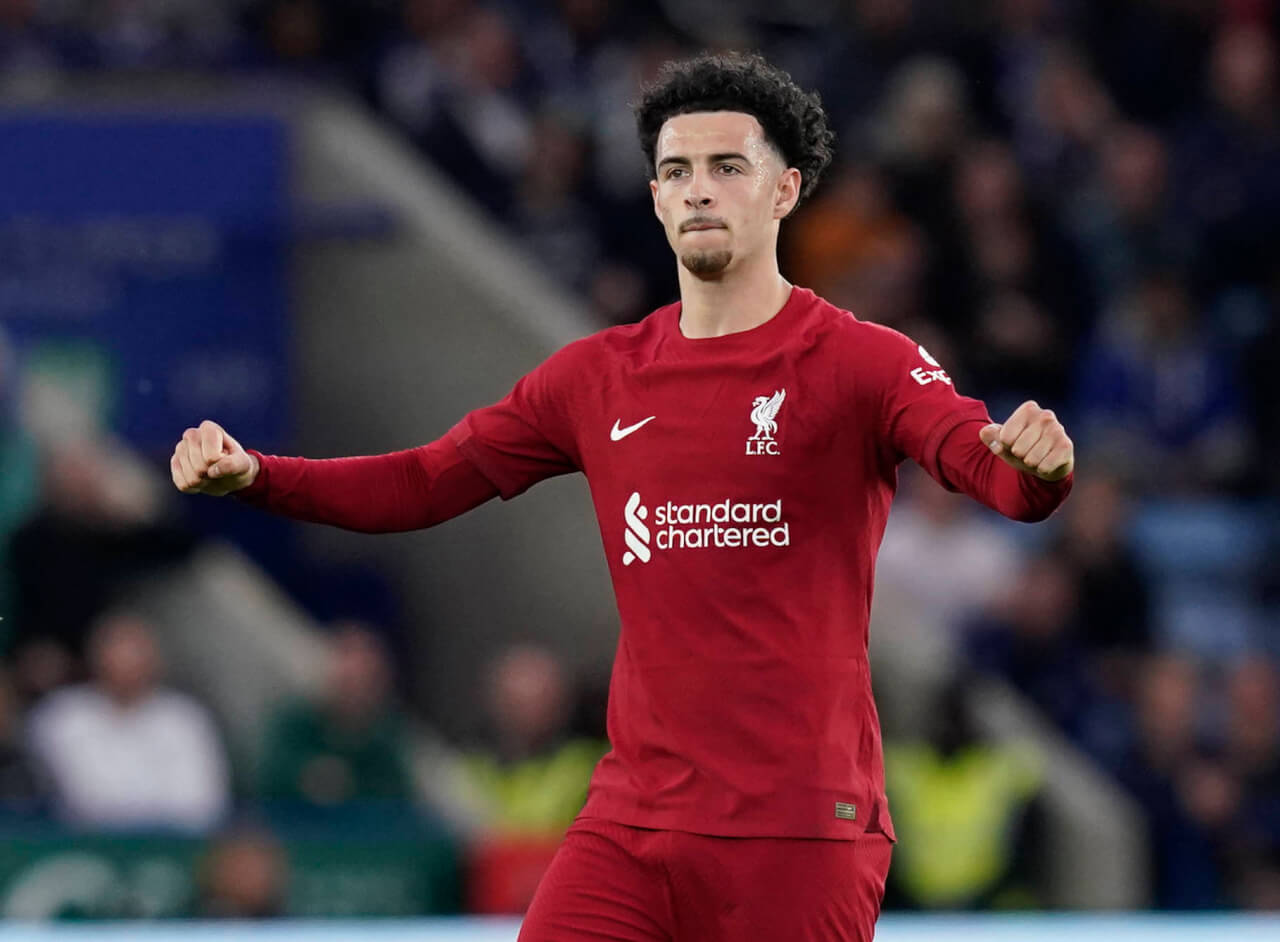 Molby: Curtis Jones' Progress Shouldn't Spare FSG Pockets

Curtis Jones Resurgence and Fabinho's Form Changes Nothing – Liverpool's Midfield Needs Huge Work
As we look at the road ahead for Liverpool, one name continues to rise to prominence – Curtis Jones. The young midfielder's steady progression has made waves across Anfield and the broader football community. His resurgence under the watchful eye of Jurgen Klopp is nothing short of admirable. Still, as Liverpool legend Jan Molby emphasises, it's essential not to let this overshadow the necessary work that lies ahead in the summer transfer market.
Jan Molby: "Once we got the first one [goal against Leicester], I was amazed that it stopped at three, you know, I thought it was another one of those where we could have easily scored five, six…it's hard to see how a squad that has as many decent footballers in it can find themselves and put themselves into a strange position."
The Emergence of Curtis Jones
Having emerged from the ranks of Liverpool's academy, Jones has cemented his place in the senior team with a series of impressive performances. He's not only showing a level of maturity that belies his age but also the ability to influence games. As Jan Molby said to Trev Downey on his weeks' Molby On The Spot Podcast for Anfield Index' "He's got a head for the game. He's a game-changer."
Jan Molby on Curtis Jones: "The run-up fixtures probably knowing that he would play the next game has absolutely helped him… and probably the icing on the cake was his performance against Leicester."
Molby is equally impressed by Jones' versatility and resilience, saying, "He's shown that he can step up when required. He has the attitude and aptitude of a future Liverpool captain."
Fabinho: The Backbone Returning to Form
While we speak of resurgence, we cannot ignore the man in the heart of Liverpool's midfield, Fabinho. After a shaky period, Fabinho's return to form has been instrumental in stabilising the team's dynamic. His experience, coupled with his defensive acumen, has offered a reliable platform for the team's younger players, like Jones, to express themselves.
Jan Molby on Fabinho: "When you compare him to our competitors I'm no longer sure he stacks up, he used to be elite level in his position, whether he can reach that level again I'm not so sure; Jürgen Klopp has a big decision to make."
"Fabinho is the glue that holds everything together," Molby rightly pointed out in his conversation with Downey. His ball recovery and ability to thwart counter-attacks have been crucial for Liverpool. But, as Molby notes, "No player is an island."
Trev Downey on Liverpool's chances in the Premier League: "I won't be disappointed if Liverpool ends up in fifth because it's fully what I'm expecting to be perfectly honest with you."
A Summer of Reinforcement: No Corner Cutting
Jan Molby, known for his keen understanding of football's intricacies, stressed the importance of summer spending for Jurgen Klopp and his team. Despite Jones' promising progression and Fabinho's stabilising presence, there's a need for reinforcement and squad depth. The summer transfer market offers the ideal opportunity for this necessary augmentation.
Jan Molby: "Football is not just about the first eleven," Molby reminds us. "It's about the squad. A strong team on paper doesn't mean much without depth and versatility."
This perspective aligns with the growing consensus that Liverpool needs to bolster its ranks to compete effectively on multiple fronts next season.
Liverpool's summer strategy should focus on two critical aspects: nurturing home-grown talent and strategic investment in new recruits. The club has already shown its commitment to youth development with the emergence of players like Curtis Jones. However, that commitment must also extend to the transfer market.
As Molby emphasised, "Investment in new talent is crucial. This isn't about replacing our young talents; it's about complementing them."
In light of Curtis Jones' ascent and Fabinho's return to form, it would be easy for Liverpool to rest on its laurels. However, as Molby's wisdom reminds us, success in football requires more than the talent of individuals. It demands a holistic, forward-thinking approach to squad development, one that involves strategic spending in the transfer market. Only with such an approach can Liverpool hope to continue its tradition of excellence and success.