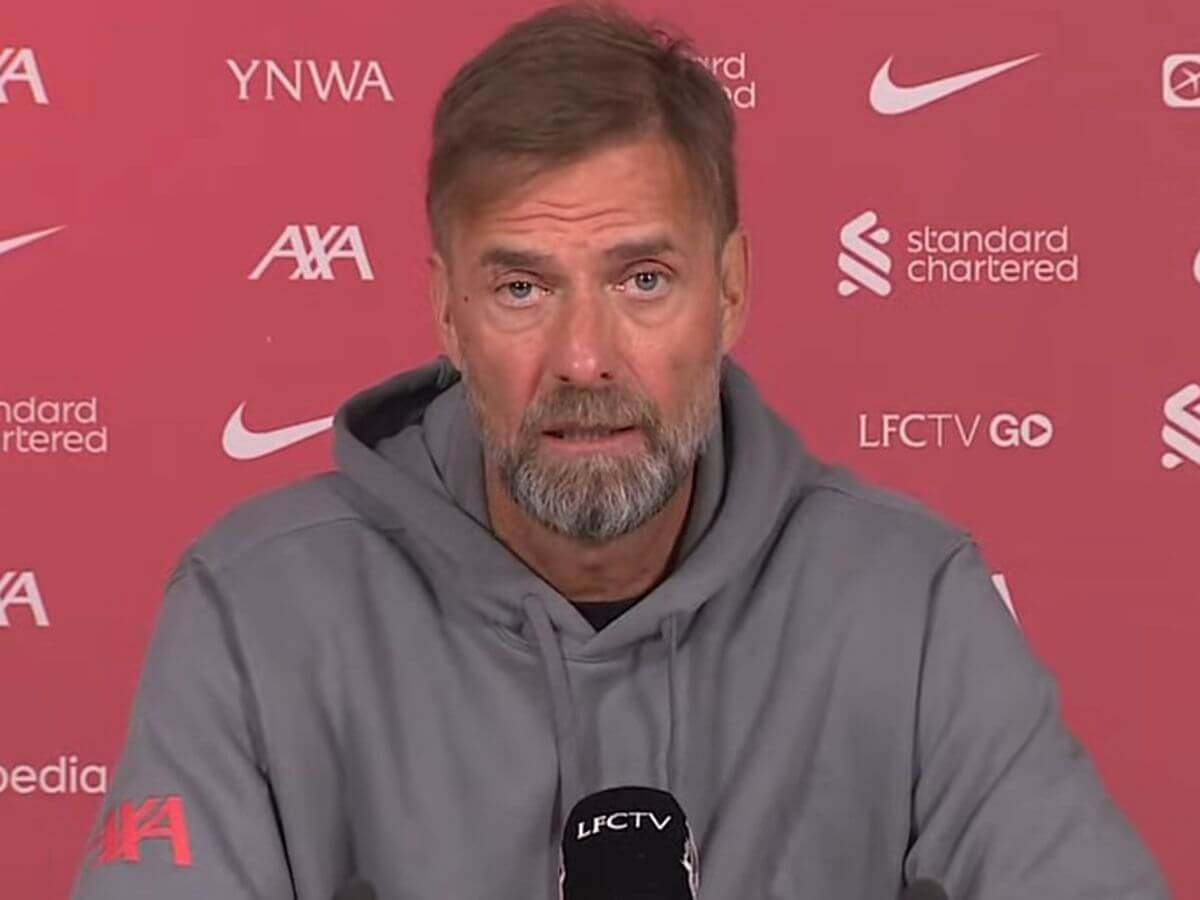 Klopp's Pre-Match Conference: Building Premier League Momentum at Liverpool

Klopp Expresses Optimism for Liverpool's Future in Premier League
The Road Ahead for Liverpool in the Premier League
In a pre-match press conference, Liverpool FC manager Jurgen Klopp spoke about the Premier League club's outlook following a season that didn't quite hit the mark. Despite failing to qualify for the Champions League, Klopp remains unfazed, offering an optimistic message that is a testament to the manager's enduring spirit.
"The big disappointment is this little thing which is obviously a big one," said Klopp, alluding to Liverpool's lack of qualification for the Champions League. But in characteristic Klopp style, he quickly shifted focus to the future. "We all want to do our absolute best… it's also a challenge because you have to invent yourself new," he expressed.
Liverpool's Recent Performance
The recent weeks have seen Liverpool showing significant improvement. Klopp has chosen to look beyond the season's disappointments, focusing instead on the team's progress. "I think the last 10 games, even after Dubai since we were in training camps after the World Cup, was not great, but the amount of points we collected since then is pretty good," Klopp highlighted.
His optimism stems not just from the team's performance, but also from the atmosphere surrounding Liverpool's final home game. "The atmosphere our people created in the last home game… all these kinds of things are absolutely the basis for a fantastic future," Klopp stated.
The Potential of Young Players
One of the more hopeful signs for Liverpool has been the development of the club's young players. Klopp specifically mentioned players such as Harvey and Fabio, expressing his satisfaction with their progress. "Harvey played for us a lot of games in a not-so-good period, but showed again super signs," Klopp said. This budding talent represents a bright future for the Premier League club.
Looking Forward: Transfers and Signings
Addressing the elephant in the room, Klopp also spoke about the club's approach towards summer signings. Klopp acknowledged that securing top-tier players might take some time due to the competitive nature of transfers, but reassured fans by saying, "If we get the new players in tomorrow or in six, seven weeks, it's not a game changer for me."
Conclusion: A United Liverpool
Jurgen Klopp's unshakeable optimism makes him a force in the Premier League. Despite a difficult season, the Liverpool manager sees the club's unity as a springboard for a better future. "We are still really united, and that's the good thing about it if you can go through difficult moments like we did last season," Klopp concluded.
There's no doubt that Liverpool, under Klopp's guidance, will continue to make waves in the Premier League. The future holds promise, and with a bit of Klopp's optimism… anything seems possible.