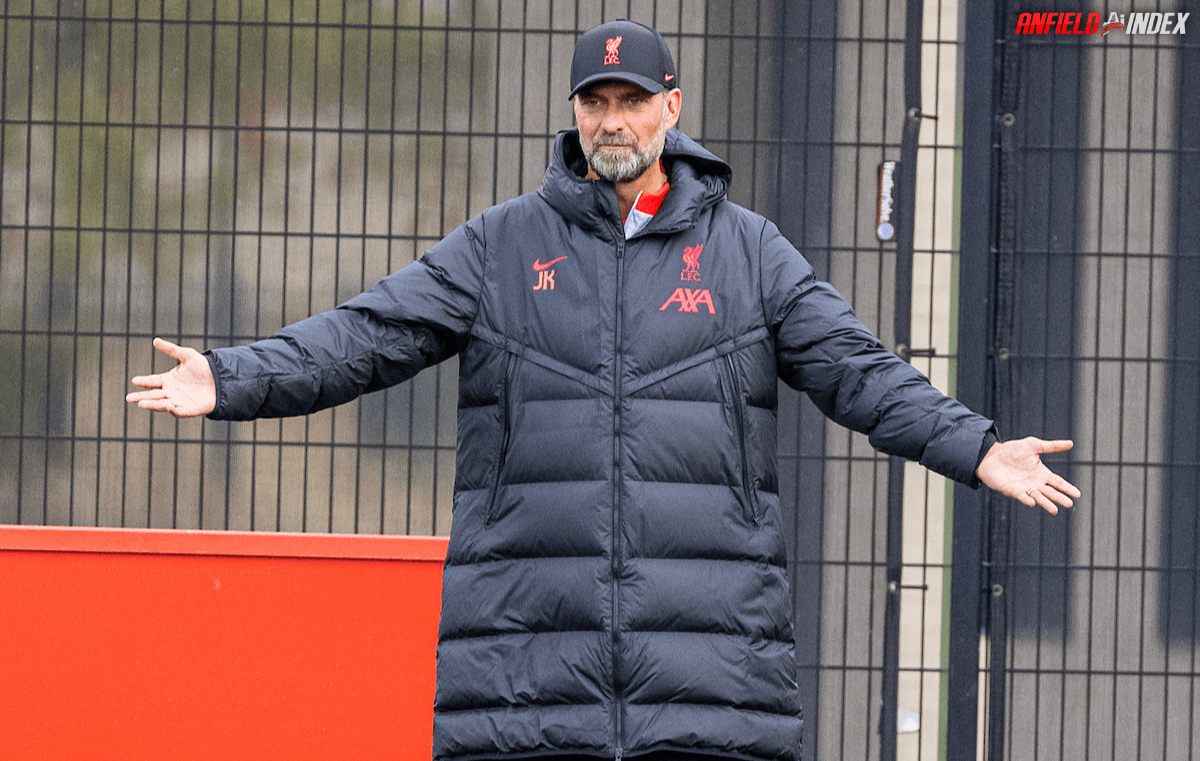 Klopp's Missteps: Dave Hendrick Dissects Liverpool's Season

Klopp's Season Of Disconnect at Liverpool
Few would argue that the 2022/2023 season for Liverpool FC has been one of missed opportunities and unfulfilled promise. At the centre of this malaise, Jurgen Klopp, the man who led the club to domestic and European glory, has faced an unusual backlash. Dave Hendrick, on Anfield Index's Daily Red podcast, pulled no punches when summarising Klopp's season.
"We will not be in the Champions League next season," Hendrick remarked, with a tone of resigned dismay:
"This season has been a catastrophic failure and there's no other way to look at it. An unmitigated disaster largely perpetrated by Jurgen Klopp."
Klopp's "Lack of Planning and Ambition"
It's a damning indictment, suggesting not just a failed season but a failed management strategy. But is this a sentiment echoed by many Liverpool supporters?
Hendrick's criticism isn't limited to Klopp's game-day tactics but extends to his broader approach to team management. On the podcast he opined, Klopp's problems stem from a "lack of planning", a "lack of ambition", and a reluctance to freshen up the squad.
Dave Hendrick: "Jurgen Klopp has a massive summer ahead of him and a massive season ahead of him next season because if he doesn't turn this around he's gonna have to go."
Klopp's "Nonsense" Praise for Fabio Carvalho
What has particularly irked Hendrick today is Klopp's press conference praise for Fabio Carvalho, a player who has seen limited action on the pitch. He called Klopp's praise of the player "nonsense", arguing that Klopp's claim that Carvalho impressed him the most this season is disingenuous given the player's lack of game time.
"Since [October] he's played 200 minutes in all competitions," Hendrick pointed out, challenging the German manager's assertion, "this is what happens when you're impressed by him is that he gets 200 minutes?"
The Challenge Ahead
Liverpool's season has not met the high standards fans and pundits have come to expect in the Klopp era. The question now is whether Klopp can turn this around and return Liverpool to the top echelons of European football.
Klopp, no doubt, is aware of the size of the task ahead. In the end, what's clear is that this has been a season of soul-searching for Liverpool FC and its charismatic manager. If they are to get back to their winning ways, they'll need more than just passion and determination. They'll need strategic planning, wise player decisions, and a dose of humility. And Klopp, more than anyone else, will need to lead the charge.