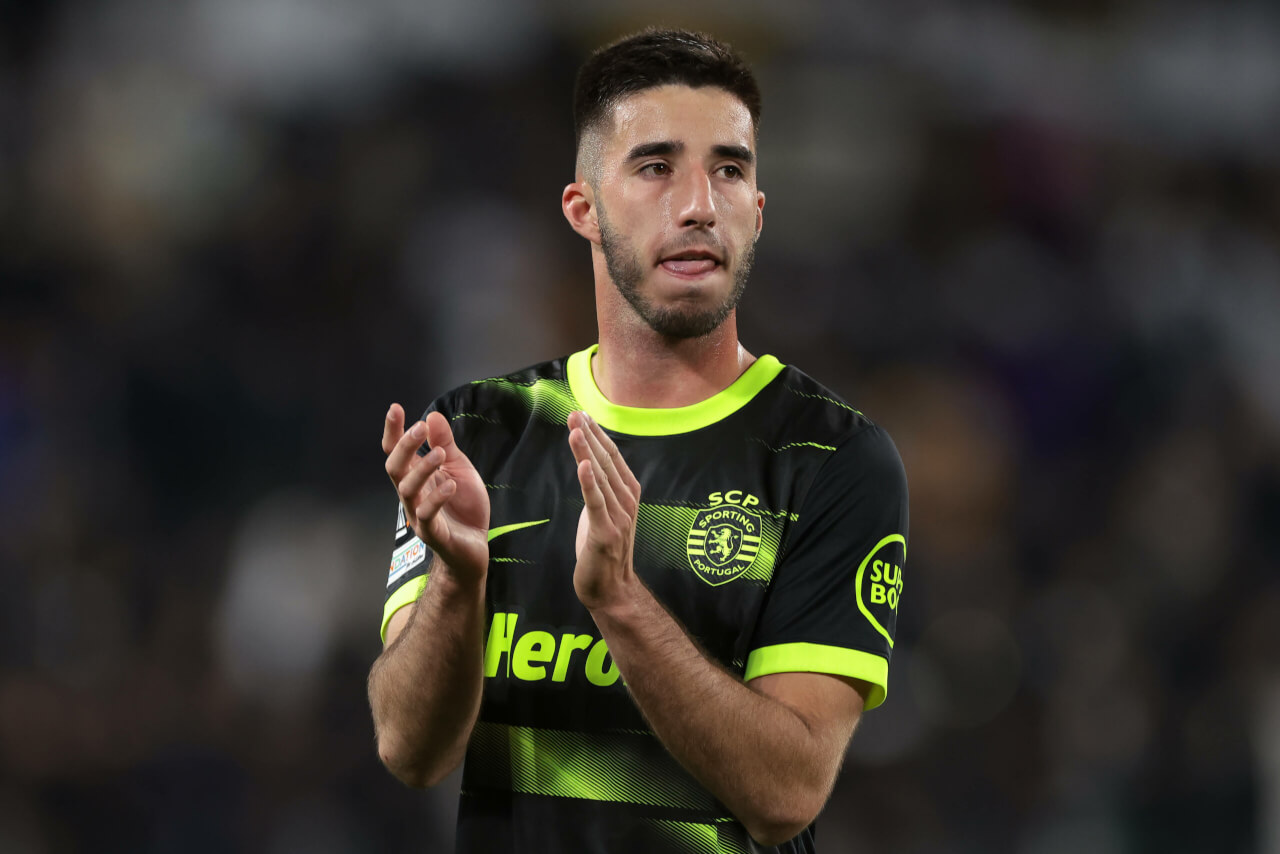 €45m Sporting's Star Defender: Liverpool Lead the Way

Goncalo Inacio, Sporting CP's "Complete" Defender
Portuguese Reports Put Reds In Pole Position
Rumour has it Liverpool is at the forefront in the hunt for the sought-after Sporting CP defender, Gonçalo Inácio. A Bola, a Portuguese media outlet, offers insight into the thrilling chase by English and Italian clubs for the promising 21-year-old. Liverpool, emerge from the report as the only club specifically named, hinting at the Reds' dedicated interest and possible headway in this race.
An Irresistible Asset: The Appeal of Inacio
The hypothesis is strong that negotiations for Inacio's transfer could kick off this summer, given the player's immense allure. Inácio stands tall as one of the most coveted gems in Sporting CP's stellar squad, potentially heralding a heated contest among top-tier clubs.
While the story's focus revolves around English and Italian clubs, Liverpool is the solitary name echoing throughout the narrative. A Bola suggests that the Reds have been ardently tracking Inácio's progress for quite a while now. Although other Premier League and Serie A teams' names remain in the shadows, the explicit mention of Liverpool potentially implies a lead for the Merseyside club, giving them a front-row ticket in this exciting chase.
Sporting CP's firm stand, as reported, was to let Inácio depart only at the stipulated €45m release clause. This clause came to light after the club previously rejected proposals of around €30m. Nevertheless, it seems Sporting may be mellowing, considering an alternate payment route that incorporates an initial smaller fee sweetened with easily achievable bonuses. This revised stance would still ensure the final fee aligns with the €45m release clause.
With the potential for flexibility around the payment structure, Liverpool's unwavering pursuit of the €45m-valued Sporting CP centre-back might be poised for a favourable turn. The club could be gearing up to get the coveted defender signed and on-board, reflecting their robust strategic planning.
Inácio's signing could potentially bolster Liverpool's defence, mirroring Klopp's successful gamble on Gvardiol. As this fascinating saga unravels, football fans everywhere will eagerly await the Reds' next move in their hunt for this "complete" package, and the ultimate outcome of Goncalo Inacio's future.