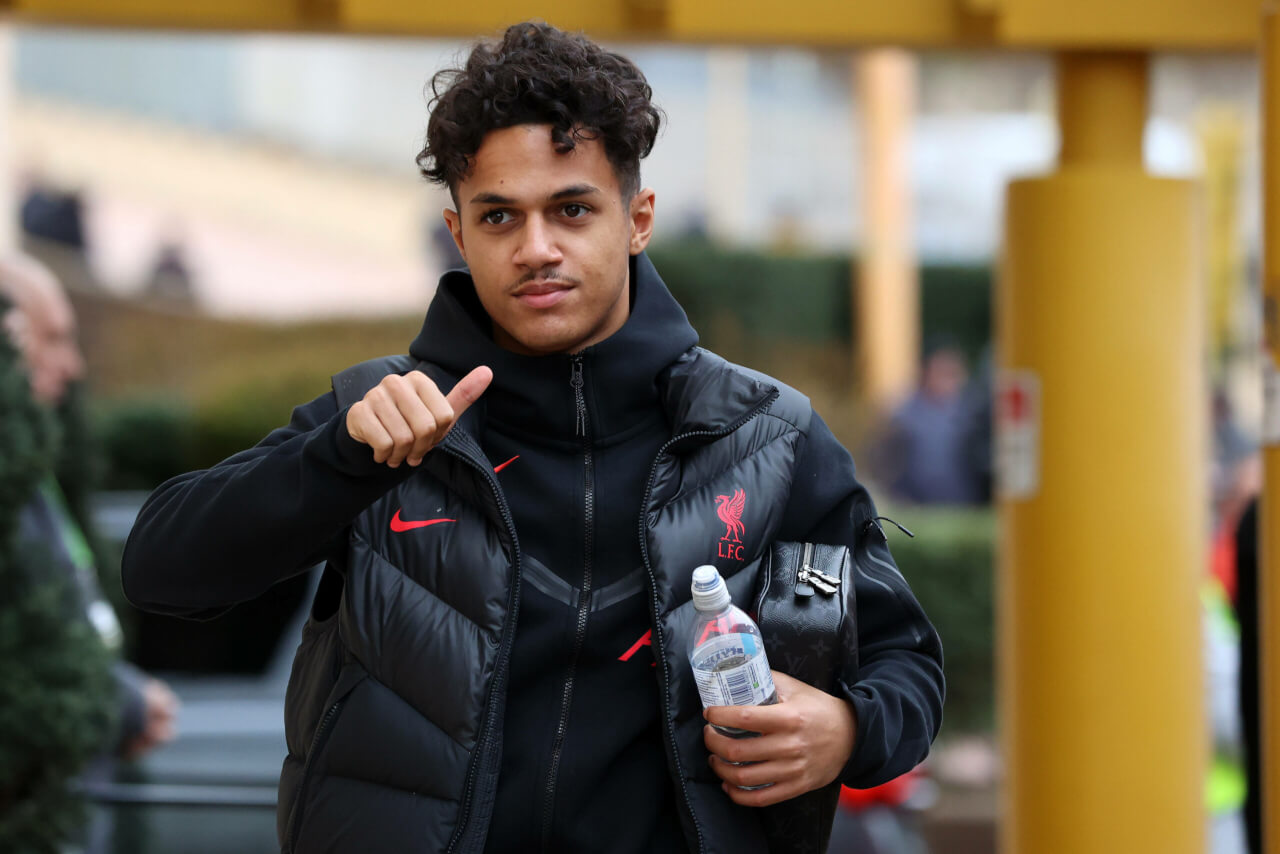 Carvalho's LFC Future Uncertain as Burnley Join Hunt
Burnley Set Sights on Fabio Carvalho
Burnley Football Club have set their sights on capturing Liverpool's rising star, Fabio Carvalho, as they prepare for their return to the Premier League for the 2023-24 season.
Klopp Contemplates Loan Option
Carvalho's future at Anfield is a topic of intense speculation, as Jurgen Klopp, the Reds' charismatic boss, hinted at a potential loan move for the youngster during the upcoming season. Signed from Fulham in 2022, the Portuguese Under-21 International has caught the eye of several clubs, despite only featuring in Klopp's starting XI eight times.
"We see a possibility of Carvalho going on loan next season," admitted Klopp in his last pre-match press conference of the season yesterday.

Burnley Ambition – Loan or Permanent Deal
As the summer window approaches, Burnley are closely monitoring Carvalho's situation.. According to Football Insider 247, the Clarets are keeping their options open, considering both permanent and loan moves for the promising 20-year-old.
The team, under the guidance of Vincent Kompany, is looking to enhance their attacking prowess in midfield, which Carvalho, with his versatility, can provide. Burnley are expected to invest in significant reinforcements as they prepare for their Premier League return, aiming to firmly establish their top-flight status.
Carvalho's Potential
Carvalho's potential has never been in question. Liverpool shelled out a reported fee of £5 million plus add-ons for the young prodigy in 2022 following his impressive stint at Fulham. His breakthrough season in senior football saw him contribute 11 goals and eight assists in 38 appearances for the then-Championship side during the 2021-22 campaign.
Although the youngster has only made 22 appearances for Liverpool across all competitions – netting three goals, his potential is undeniable. It's worth mentioning that Carvalho pockets a weekly wage of £40,000 at Anfield, according to FBRef.
In summary, Liverpool's Fabio Carvalho could be in for a whirlwind summer, with Burnley keen to bolster their ranks by recruiting the promising talent.