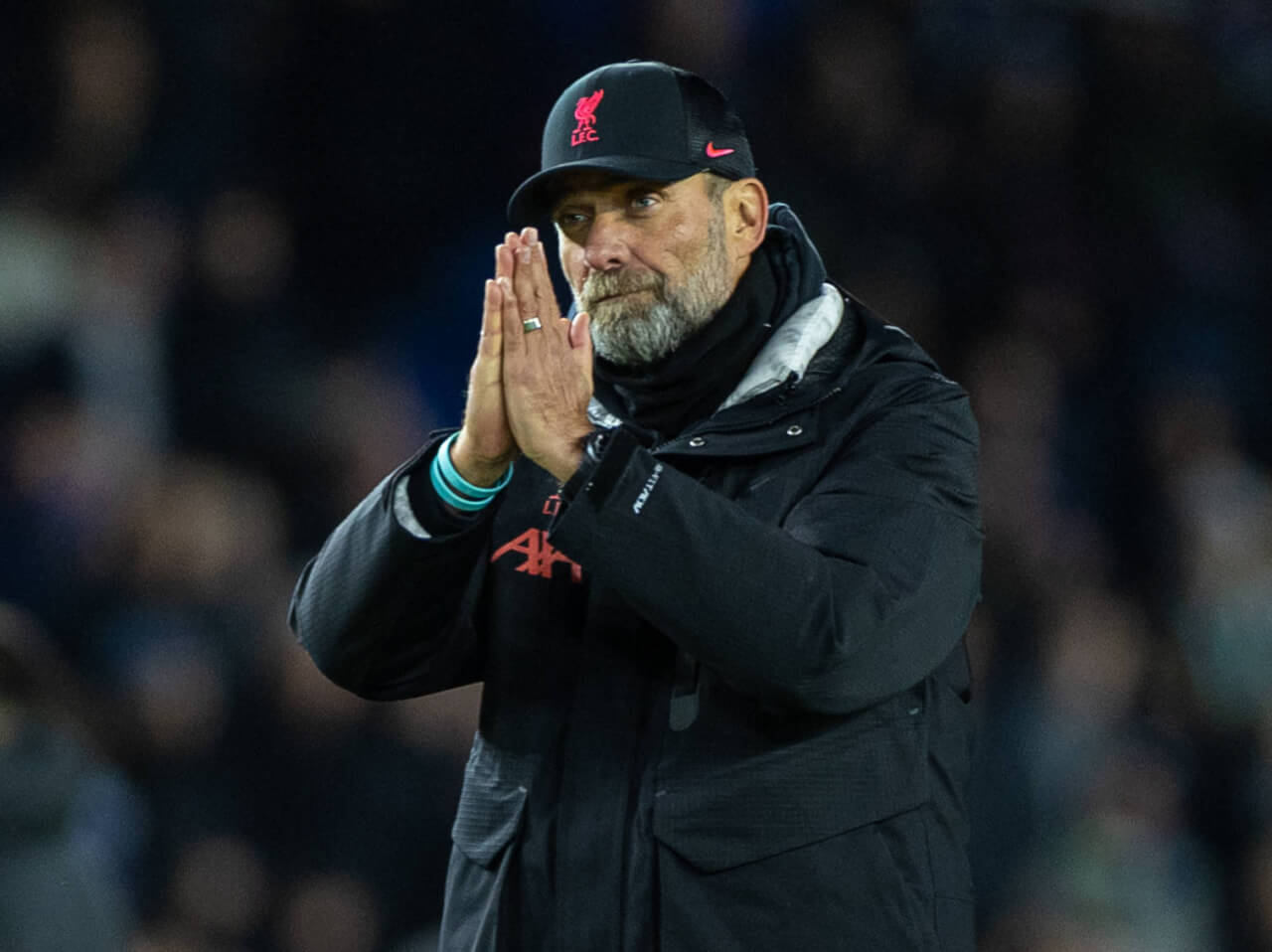 Klopp's Annus Horribilis - From Believers To Doubters
Klopp's Annus Horribilis – From Believers To Doubters
As the pall of disappointment lingers over Anfield, football's capricious nature again reveals itself, punctuating a year of promise with a striking absence of the accolades we so eagerly anticipated. Jurgen Klopp's tenure at Liverpool has proven to be a rollercoaster, with the 2022/23 season representing the lowest ebb thus far.
In an Anfield Index pre-season poll on Discord, a resounding 92% of Liverpool fans, a biased sample in fairness; were bullish about our chances, foreseeing Premier League victory; with a remarkable 76% believing a dual Premier League and Champions League triumph was on the cards. That optimism now feels hugely misplaced, even naive. The belief Klopp once instilled, his call to change from 'doubters to believers', seems to have reversed course, with a grim sense of doubt creeping back into the hearts of fans.
The press corps were also riding  a wave of optimism following the team ending the 2021/22 season on the precipice of an immortal quadruple, with Liverpool reporter for The Athletic, James Pearce taking to Twitter with his expectations for the season ahead: "No sagas to resolve, no glaring gaps to fill, no scattergun recruitment drive, no expensive deadwood to shift. Klopp's Liverpool are in decent shape as they prepare for Asia tour."

No sagas to resolve, no glaring gaps to fill, no scattergun recruitment drive, no expensive deadwood to shift.
Klopp's Liverpool are in decent shape as they prepare for Asia tour. #LFC https://t.co/SLSHGuHYIg

— James Pearce (@JamesPearceLFC) July 8, 2022
Klopp's Misguided Optimism
As the 2022/23 season loomed, Klopp's comments echoed this misplaced optimism. "I know all these things, that we 'don't score enough goals from midfield', this and that, but what do we want? This 'Golden Cow' that is producing absolutely everything, milk as well!", he quipped, dismissing criticisms about his midfield selection.
With Fabinho, Henderson, Thiago, Milner, Keita, Curtis Jones, Harvey Elliott, Fabio Carvalho, and Oxlade-Chamberlain all at his disposal, Klopp's confidence seemed well-placed to most Reds. The problem? This confident rhetoric would soon be at odds with a reality that unfolded over the ensuing months.
The Brutal Reality of the Season
The football season, like a poorly shod horse on a treacherous path, stumbled and faltered. Injuries to key midfielders, like Thiago, sent Klopp's plans awry. Despite his insistence in August 2022 that there was no cause for panic, that the club wouldn't make hasty decisions, the erosion of Liverpool's resilience was impossible to ignore.
Klopp's stubbornness – the belief that the squad had sufficient depth, especially in midfield – was swiftly challenged. Injuries plagued the team, while the lack of a 'specific kind of midfielder' started to take a toll. This season, in contrast to Klopp's optimistic assertions, proved that you can't always plug gaps with existing resources or rely on young talent to immediately deliver results.
Despite the odds, halfway through the season, a glimmer of hope arose. A spirited late surge for a Champions League spot revealed the mettle still inherent in Klopp's side. That they fell short isn't a catastrophe but certainly a massive setback. Liverpool's attack, ranking third in the Premier League for shots on target, showcased the depth of talent in that area. The adaptation of Mohamed Salah's role from pure goalscorer to goalscorer-creator was an understated masterstroke. Yet, for all their offensive prowess, Liverpool's midfield was glaringly problematic.
Klopp's decision to forego signing new midfielders appeared to backfire. Liverpool's intensity, once their hallmark and the title of chart topping published literature by none other than Pepijn Lijnders, took a hit. Their midfield trio – Thiago, Jordan Henderson and Fabinho – all in their late twenties or early thirties, and the toll of a packed season, complete with a World Cup, began to show. Injuries exacerbated the issue, revealing the precarious house of cards upon which the Reds' season was built.
Alisson, with 14 clean sheets and an impressive shot-stopping record, emerged as the standout performer in an otherwise underwhelming season. And Klopp? The once imperturbable German appeared unnerved, battling for the moral high ground with journalists on more than one occassion; caught in a storm of his own making.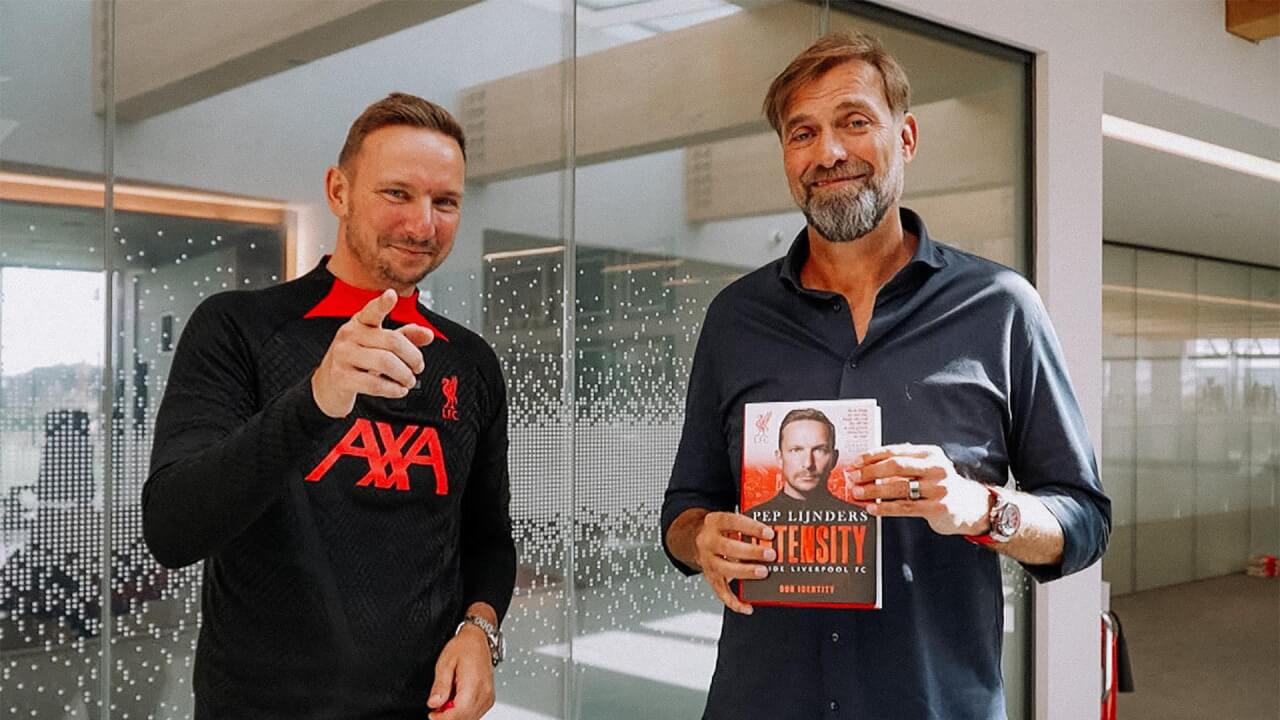 Learning from Missteps
For Klopp and Liverpool, the pain of missing out on the Champions League will sting. But as Klopp, undeterred, said, "Don't want to miss out on the Champions League again? It's in your hands." Lessons have been learnt and, surely, won't be forgotten. With the possibility of new signings (like Alexis Mac Allister), Liverpool will surely not repeat the mistakes of 2022/23.
The believers may have turned into doubters this season, but in this game of highs and lows, only the foolhardy would write off Jurgen Klopp's Liverpool. The 2022/23 season will be remembered as Klopp's annus horribilis, but it's in the ashes of defeat and the loss of what might have been, that the embers of future victories and glories are often kindled.