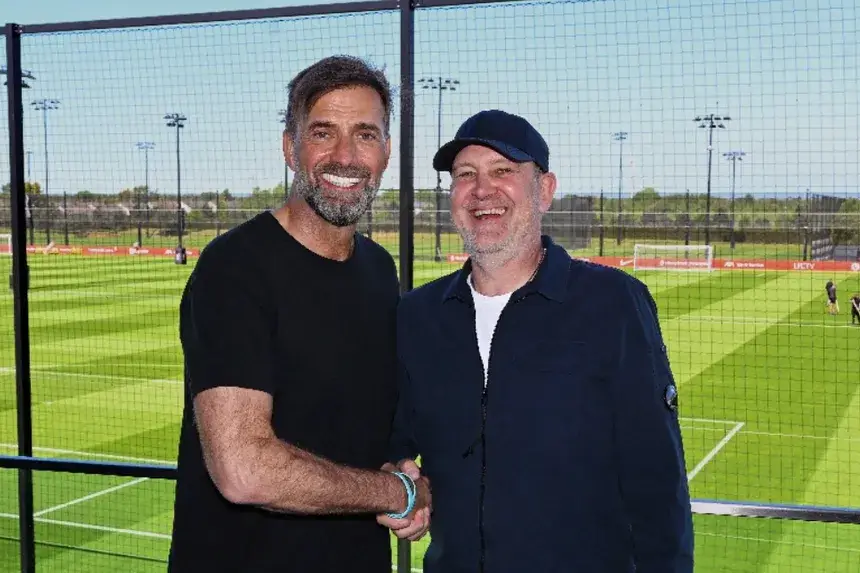 David Lynch Sheds New Light on Liverpool's Transfer Plans
Liverpool Transfer Latest: David Lynch Update
Jurgen Klopp's Summer of Change
With the summer transfer season now in full swing, Anfield Index's Media Matters podcast guest, respected journalist David Lynch, provided some tantalising insight into the dealings at Liverpool. Lynch joined host Dave Davis to delve deep into Liverpool's potential moves, with a specific focus on players Fabio Carvalho, Mason Mount, Khéphren Thuram, Roméo Lavia, and Benjamin Pavard.
David Lynch Unpacks Carvalho's 'Delicate Situation' at Liverpool
 Mason Mount: Interest but No Guarantee
Mason Mount has been rumoured as a potential target for Liverpool, but Lynch suggested it might not be straightforward. "Liverpool had done a lot of groundwork on Mount and clearly really like him, but I get the sense that it's probably less likely," Lynch disclosed. It seems the race to secure Mount's signature could turn into a bidding war, a situation Liverpool would be keen to avoid.

Khéphren Thuram and Roméo Lavia Links
Liverpool's midfield targets list is lengthy, and the names of Khéphren Thuram and Roméo Lavia have cropped up. However, Lynch cautions fans not to jump the gun. "There's a lot of other clubs in for them too. Liverpool, like I said, have got a very lengthy list of potential midfield targets. People are thinking okay well those names have been linked, but we're not close to that at the minute," Lynch explained.
Benjamin Pavard: A Possible Defensive Boost?
The French international, Benjamin Pavard, has been hinted as a potential candidate to bolster Liverpool's defence. Despite Pavard's impressive profile, Lynch suggests the chances of a move to Anfield remain unclear.
"I can't say I've heard an awful lot in terms of his name being mentioned, but maybe that's one to keep an eye on," Lynch commented.
Klopp's Balanced Approach
It's clear from the appointment of Jorg Schmadtke that Jurgen Klopp and Liverpool maintain a balanced approach with their transfer strategy. The collaborative dynamic between Klopp and his team ensures checks and balances are in place when it comes to making decisions about potential signings.
"Jurgen Klopp has got maybe more power than he did initially, but there are limits to that. It's a balanced working relationship," Lynch clarified.
As fans eagerly wait for more concrete updates on Liverpool's summer transfer activities, Lynch's analysis provides a nuanced understanding of potential movements at Anfield. Whether these speculated players end up at Anfield or not, it's safe to say that Jurgen Klopp's Liverpool is gearing up for a busy and transformative summer.