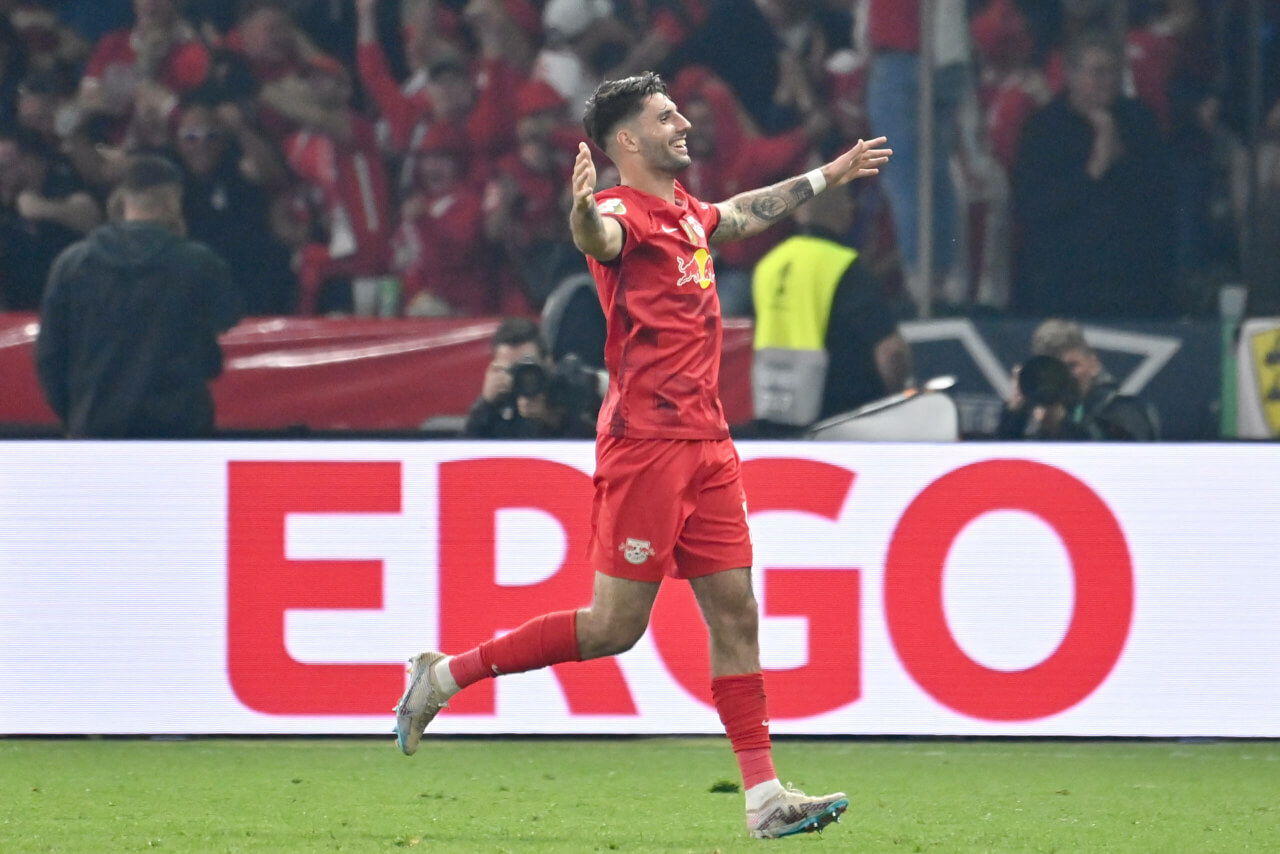 Versatile £45m Playmaker on Liverpool's Transfer Radar
Liverpool Keen on Szoboszlai
Liverpool's quest for a squad depth enhancer has led them to the doorstep of RB Leipzig's star, Dominik Szoboszlai. The club's attention is firmly fixed on the versatile 22-year-old, a potential new ingredient to spice up Jurgen Klopp's tactical recipe.
Reds' Radar: The Leipzig Prodigy
Journalist Daniel Nielson last month let slip that Szoboszlai could be lacing up for the Reds, with his move potentially crossing the £45 million mark. The Hungarian International's own statements recently echoed this sentiment, revealing a willingness to dock at the Anfield harbour.
"It would certainly be a special experience to work under Klopp, as it would be under Guardiola or Jose Mourinho"
Szoboszlai was quoted in Index. The attraction of these football titans holds an evident allure for the Leipzig sensation.

Szoboszlai's Versatility: A Potential Klopp Advantage
Szoboszlai's natural footballing habitat lies in the centre of the pitch as an attacking midfielder. However, the recently wrapped-up season saw his versatility on display, seamlessly adapting to the wing position when needed. Leipzig mainly deployed him on the right flank where he thrived and contributed significantly to the team's performance.
In the last season, Szoboszlai's footballing boots graced the pitch 46 times across all competitions for the Bundesliga club. His impact was deeply felt, directly contributing to a significant tally of 23 goals, comprising 10 goals and 13 assists.
A Rising Star on the International Stage
The youngster's football prowess extends beyond domestic duties as he wears the captain's armband for the Hungarian senior international side, boasting 30 appearances to his name.
Liverpool's tactical setup under Klopp has generally not necessitated a top-tier central attacking midfielder (CAM), with the German strategist favouring a 4-3-3 system accompanied by a False No. 9. However, bolstering the squad's depth is a fundamental part of Liverpool's strategy to take on titans like Man City for the Premier League title.
A consistent performer like Szoboszlai, who could provide reliable cover for the indefatigable Mohamed Salah on the right wing, is certainly an attractive prospect.
Shoring up Midfield Strength
Anfield's top brass sees midfield strengthening as a prime agenda, and Szoboszlai's creative abilities make him an ideal candidate for this role. Deployed as a creative central midfielder, he could potentially add a new dimension to Liverpool's midfield dynamics.
A move to secure Szoboszlai's signature could indeed be an astute decision, adding a fresh layer of tactical flexibility to Klopp's plans. But the question remains – will Liverpool pull the trigger on this promising prospect?