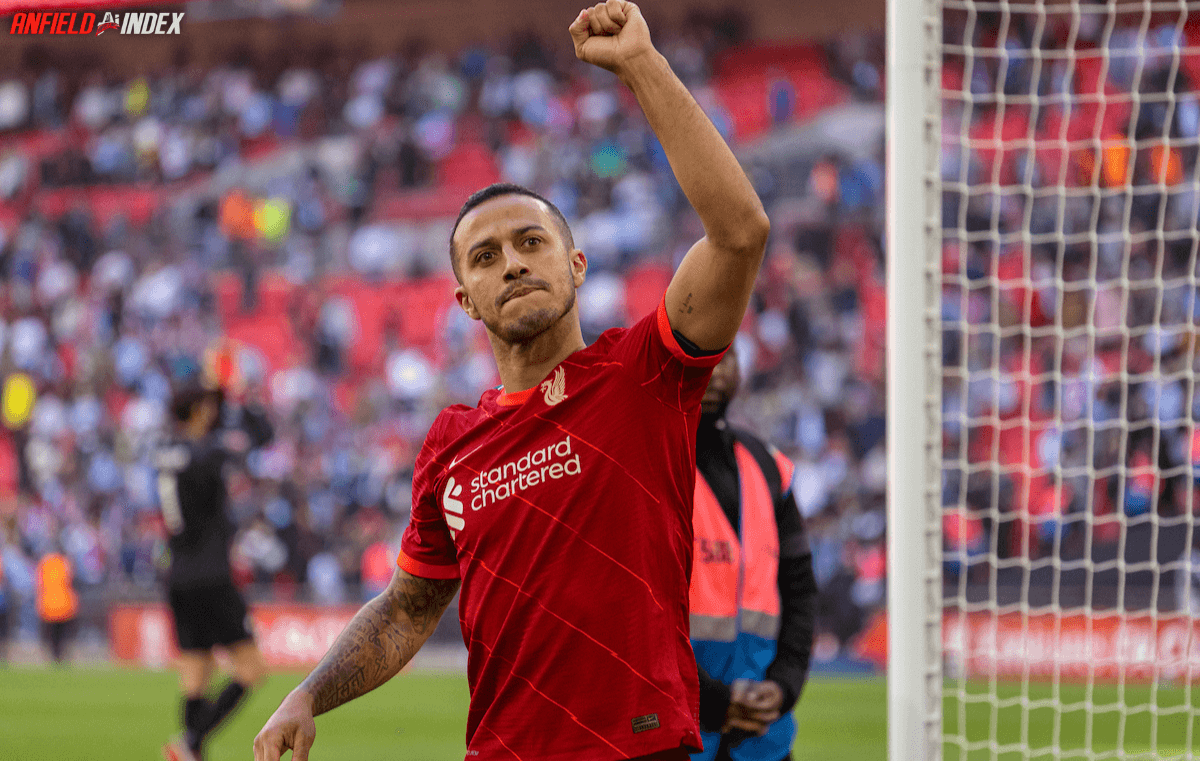 Liverpool Ace's Contract Unlikely To Be Extended at Anfield
Liverpool FC and the Future of Thiago Alcântara
In the world of football, players come and go, but only a few make an indelible impact. One such player is Thiago Alcântara. The highly skilled and tenacious midfielder has shown his class time and time again, but his future at Anfield has recently come under speculation.
Thiago's Journey at Liverpool
Thiago's arrival at Anfield was a deviation from Liverpool's usual recruitment strategy. The Spanish star was already an accomplished world-class player, boasting an enviable footballing CV that includes 11 league titles and two Champions League triumphs with football giants Barcelona and Bayern Munich.
As a seasoned campaigner in the prime of his career, the then 29-year-old was an exception to the norm. Despite his age, Liverpool knew they were getting a player who could raise the bar, and so they did. However, his tenure at the club has been marked with ongoing fitness issues, most recently a hip surgery that cut his latest season short.

A Glimpse into the Future
With only a year left on his current contract, reports suggest that a contract extension for the Spaniard is rather unlikely, hinting at a possible exit on a free transfer next summer. As reported by Neil Jones for Goal, Liverpool seem to be leaning towards not extending his stay beyond 2024. This decision also reflects on Joel Matip, who finds himself in similar circumstances.
While there have been whispers of a return to Barcelona for Thiago, a sale this summer is not expected. However, the possibility of an extension of his tenure at Liverpool seems bleak. As he turns 33 next April, his physical limitations and high wage bill put his future at the club in jeopardy.
Managerial Prerogative versus Structural Decisions
Interestingly, the decision to award club captain Jordan Henderson a four-year contract extension last year, which takes him beyond his 35th birthday, mirrors this exact dilemma. The decision was primarily driven by Jurgen Klopp. While the club's transfer structure appears to be increasingly manager-centric, it is prudent that decisions on contracts are not entirely dictated by the manager's prerogative.
In conclusion, as things stand, it appears that both Thiago and Matip are likely to honour their remaining contracts and potentially part ways as free agents next summer. This scenario underlines the inevitable cycle of player turnover in football, highlighting Liverpool's emphasis on both maintaining squad balance and looking toward future prospects.