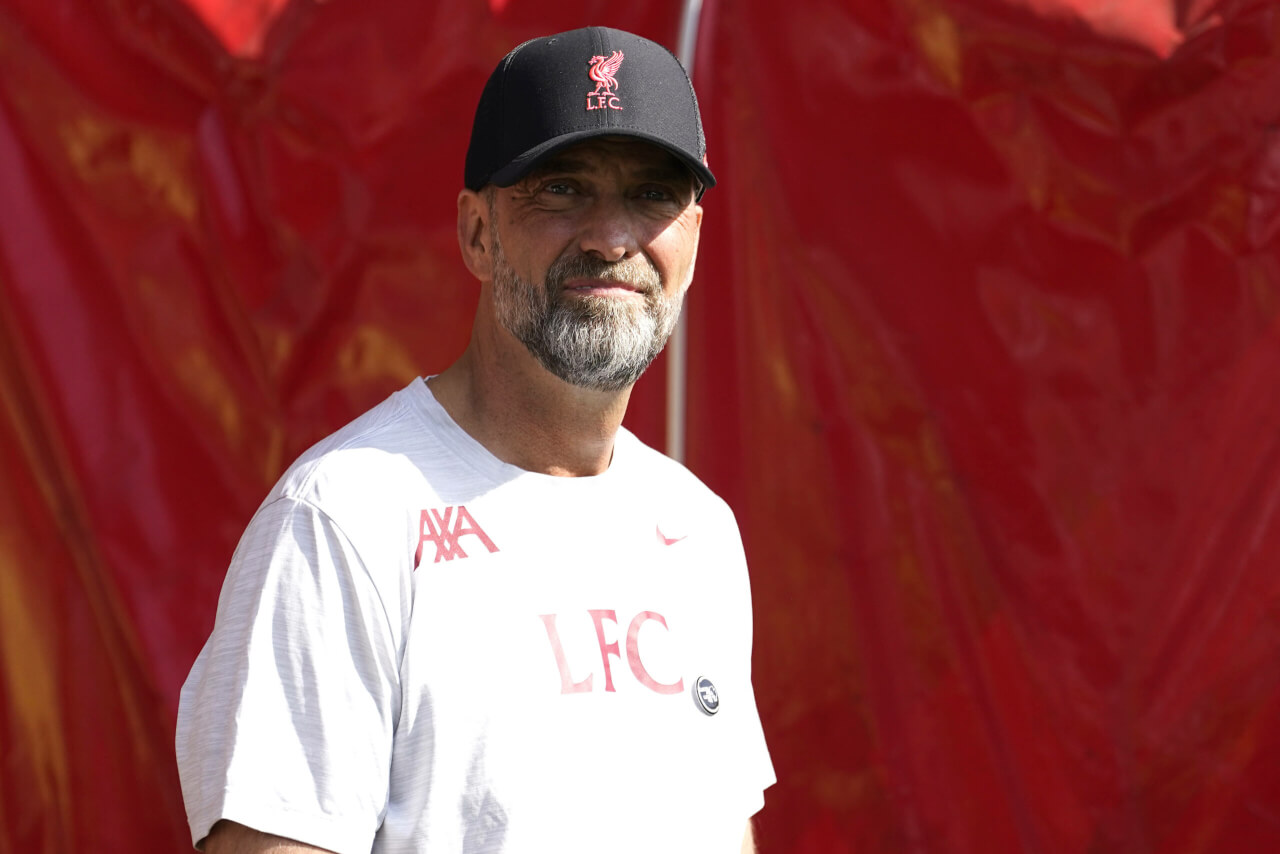 Can Klopp's Back Three Survive Without Wingbacks?
Harry Maguire is a player that Manchester United happily paid a world record fee for (in 2018), in order to secure his move from Leicester City, some four years ago. They thought they were buying the English version of Virgil van Dijk, as someone who would help lead them back to the glory days of yesteryear. What they were actually buying was a player that had been protected and limited for both club and country, thus tricking some questionable talent spotters to demand he be brought to Old Trafford.
For £80m…
Whatever he achieved at Leicester City was done within a low block system, which was built upon less domination of the ball and more clearing lines for better players to undertake counter attacks. That's basically the opposite of what United have played him as (thus far), as the new space in behind him became his very own Kryptonite. Where once there was Phil Jones taking on the social media GIF world, now we have been given one of Gareth Southgate's key England internationals. His performances have seen him tumble down the pecking order, with an inevitable summer move incoming. The question will have to arise at some point, as to why the 20-time league title winners got this acquisition so wrong.

Despite the obvious deficiencies within the former Hull City players game, it's important to note that he was once a very effective piece within a structure that suited his game. I'm a firm believer that styles beat styles in combat sports, whereas I believe that certain styles of play can also heavily undermine the strengths of many footballers. It was during the 2018 World Cup that Maguire leapt to the attentions of then United manager, Ole Gunnar Solskjær, who was desperate to add him to his playing squad. The former Red Devils striker had been playing a 4-2-3-1 formation, though was mesmerized by the 6ft 4inch defender's performances in a back three for England. That entire tournament had been built upon employing a solid foundation, which saw his left wing back (Ashley Young) continually offering support to a back three that would happily drop into a deep block. This was another scenario which protected the big defender, as the left sided centre half who had Jordan Henderson sat ahead of him as the defensive midfielder. With that, I'm curious as to how this current Liverpool team will navigate their own back three system, without the protection of wingbacks or even a designated defensive midfielder.
So often we see flanking defenders (in a back three) marvelled over, despite having such little space to actually cover. With a defensive midfielder ahead of them, a central defender behind them, plus a wing back ahead and to the side of them, it can be a fairly comfortable position for a player that is capable enough. Liverpool appears ready to deploy a system that potentially offers no absolute defensive 6, with no fundamental wing backs covering the outside. So, the question asks itself, which is how can Jürgen Klopp prepare and implement a formation that appears so open and cavalier in its approach…?
With the likely candidates that are being mentioned as Anfield summer recruits, it is now becoming a little clearer as to the ideas and tactics that could be incorporated next season.
Alexis Mac Allister
Khéphren Thuram
Manu Koné
Micky van de Ven
CM – Alexis Mac Allister £60m
CM – Kephren Thuram £55m
CM – Manu Kone £30m
LCB – Micky Van De Ven £30m

£175m

Then sales, which might bring it down by about £35m?

£140m summer Net Spend. Doable? #LFC pic.twitter.com/7BWsxghKts

— Spion Kop (@TheKopHQ) May 31, 2023
If those four listed were Jorg Schmadtke's first team buys this summer (with a couple more squad additions), I would be a very happy supporter. To envisage the blend of power, pace, technique, and desire within that quartet would allow the system of play to overpower and run through most opposition elevens. With the noted and expectation of fees to be paid out, it's a very reasonable amount of money (spread over a defined payment schedule) for one of Europe's biggest entities. What that group would offer, would be an ability to swarm the pitch and take away the need for defined and regimented wing backs. A Harry Maguire type could never possibly operate in this type of system, though Liverpool continues to look at only certain types of centre halves, who are a world away from the 55-cap's limited skillet. If you were to add Micky Van De Ven to the first team starters of Virgil & Ibou, you would create a back three that has incredible acceleration, incredible recovery speed, huge 6ft 4inch physicality, and a beautiful blend of powerful defensive ability. With Thuram and Kone slotted into the middle ground (either side of Trent), you would then be adding even more power and versatility ahead of that back three. With Alexis Mac Allister operating as the attacking midfielder, it would leave TAA to take on deep lying playmaking duties, whilst the new and explosive French internationals eat up the ground around them. It's tantalizing and is absolutely something that could work, especially when you throw in the world class coaching credentials of Jürgen Klopp.
With so many young managers like Roberto De Zerbi, Julian Nagelsmann, Xavi, Mikel Arteta, and Rúben Amorim, attempting to stamp their ideas on the next generation of football coaching, I sense we are about to see our 55-year-old German turn back the hands of time and create a new and destructive dynamic. We know he has the knowledge; we simply have to wait to see whether the ruthless nature (that is needed) can be brought to the table. Wholesale changes are a must if this type of endeavour is to be successful, however, if the decisions and tactical strategy does fall into place, it may just create another startling style of play which could take the Premier League by storm.