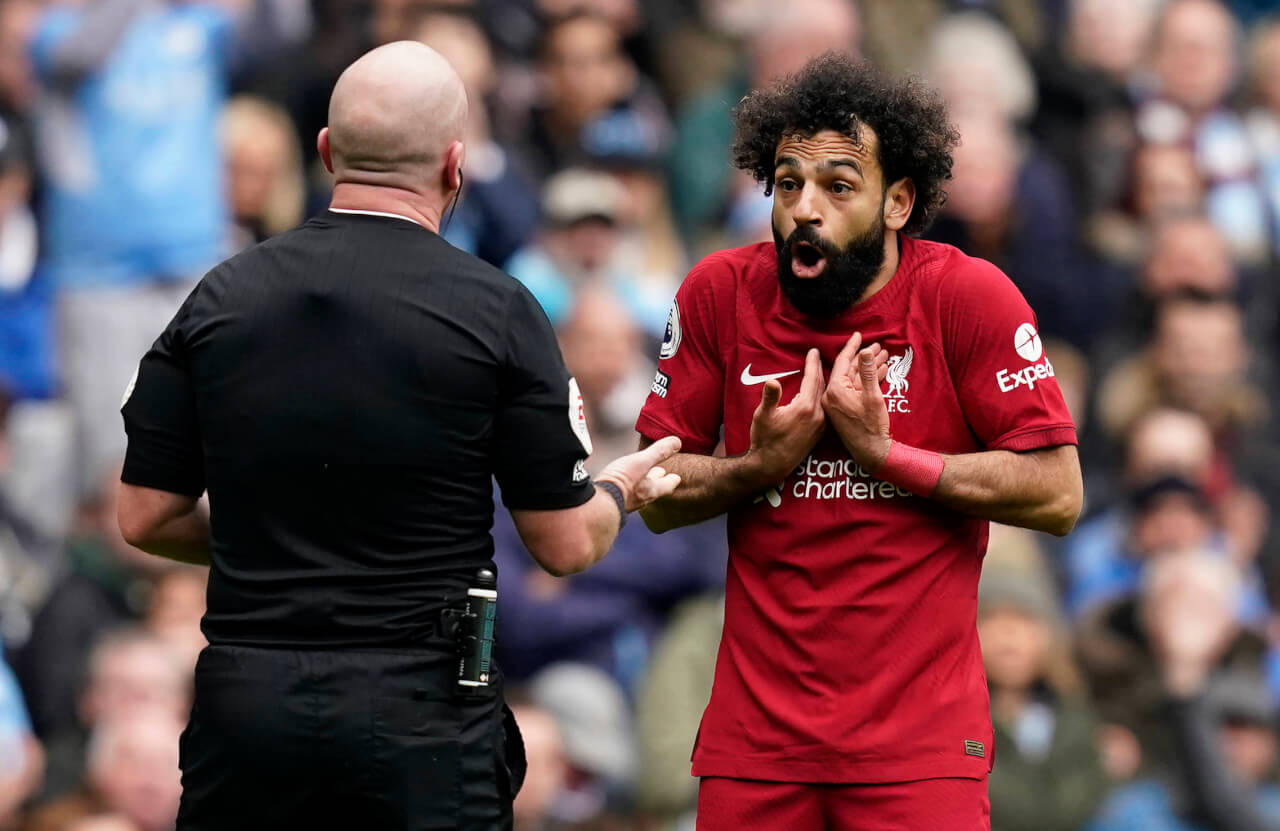 Three players Liverpool should target if Mohamed Salah was to leave
Reports in recent days have linked Paris-Saint Germain with a move for Liverpool forward Mohamed Salah as Kylian Mbappe's future at the club has once again fallen into a pit of uncertainty.
Whether it be this summer or in the next couple of years, Salah will have to leave the club eventually and the club should be looking at alternative options to prepare for that situation.
In this article, we're going to look at three forwards that Liverpool shoukd target if the Egyptian King was to seek a move away from the club.

Raphinha:
The first name on our list is Barcelona and Brazil winger, Raphinha.
Having just joined the Spanish champions from Leeds United last summer, he could be on the move again with some suggesting he's struggling to nail down a place ahead of the likes of Ousmane Dembele.
Raphinha fits the profile perfectly as a left-footed inside forward, cutting in from the right-hand side like Salah has done so over the past six years.
The 26-year-old scored 10 and assisted 12 goas in all competitions for Barcelona last season.
It's also important to note that he has Premier League experience, scoring 12 goals and assisting 17 across two seasons in a struggling Leeds United side.
Liverpool were linked with a move with the Brazilian last summer, but didn't make a concrete move for the winger as they secured the signing of Darwin Nunez instead.
Barcelona would likely demand a fee of around £60million for the winger, having spent £50million on the forward last year.
Ousmane Dembele:
The second player on this list is Raphinha's Barcelona teammate, Ousmane Demebele.
Dembele has consistently been linked with a move away from Barcelona throughout his time at the club, but looks to be starting to find his feet under the coaching of Xavi.
Scoring eight and assisting nine goals last season, it's clear that the French international has an eye for goal which is hugely important to be a winger under Jurgen Klopp.
The 26-year-old is also naturally both-footed, meaning he can play as an inside forward on either wing although the Reds are already well enforced on the left-hand side with the likes of Luis Diaz, Diogo Jota, Darwin Nunez and Cody Gakpo all capable of playing on that side.
Since his £120million move from Borussia Dortmund, he has scored 40 goals and assisted 43 in 185 appearances for the club in all competitions.
A move for the World Cup winner would likely cost around £60million after Dembele recently signed a long-term contract for the La Liga champions.
Bukayo Saka:
Perhaps the most far-fetched option on this list, a move for Arsenal winger Bukayo Saka would be perfect for the Reds.
This would certainly be more of a long-term option for two or three years down the line, depending on the performance of the two clubs.
At the moment, this move would be almost impossible to happen but should Arsenal's success be short lived then Liverpool should put themselves at the front of the queue for the English wonderkid.
Saka is a left-footed inside forward, slotting in on the right-hand side of Arsenal's front three.
The 21-year-old scored 15 goals and assisted 11 in all competitions for the Gunners last season, with some of those goal involvements coming against Jurgen Klopp's Liverpool.
As well as performing well for Arsenal, Saka has also become a regular in Gareth Southgate's England setup, scoring eight goals in 26 appearances for the National team.
It's impossible to estimate how much Saka would be worth in a couple of years time and the move is obviously highly unlikely to happen, but he would be the perfect fit at Anfield.