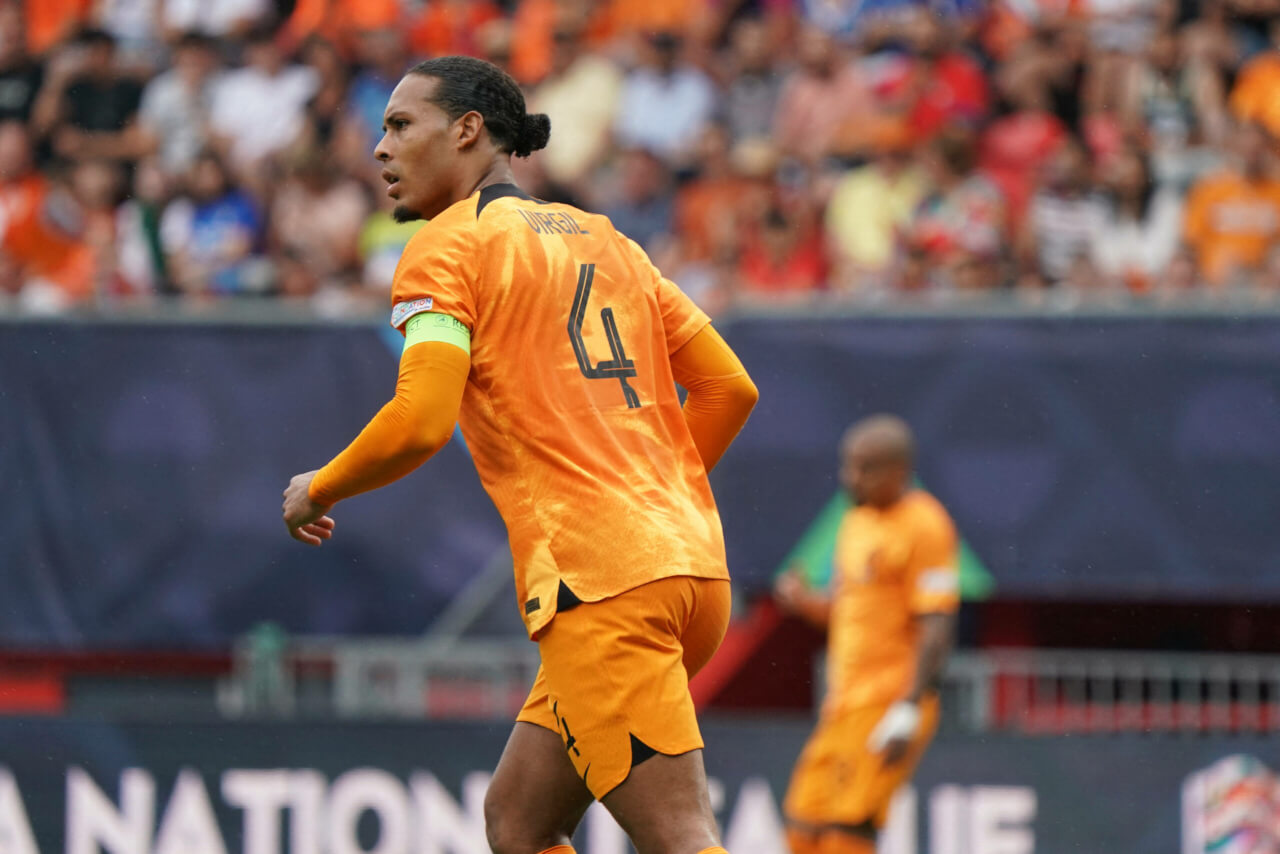 Van Dijk Under Fire: Dutch Legend's Critique
Van Dijk's Struggles in the Dutch Colours
In international football, where high stakes and competitive spirit reign supreme, it seems that Liverpool's prized defender, Virgil van Dijk, has found himself embroiled in a rather tumultuous controversy. The crux of the problem? The Netherlands' recent defeat to Italy, and the rather sharp commentary from a certain Dutch football legend.
A Lamentable Defeat for The Netherlands
The Netherlands were left licking their wounds after succumbing to a 3-2 defeat against Italy during the Nations League third-place play-off. With the combined prowess of Federico Dimarco, Davide Frattesi and Federico Chiesa, Italy achieved victory and left a bitter taste of defeat for the Dutch.
Meanwhile, in the Netherlands' home ground of Rotterdam, Spain rejoiced after triumphing over Croatia in an intense penalty shootout following a goalless final, thereby clinifying the championship title.

Adding to the Dutch despair, this defeat arrived on the heels of another agonising loss, a 4-2 crash against Croatia in the semi-final last week.
Van Dijk: In the Eye of the Storm
Under the microscope for his performance during the semi-final, the scrutiny on Virgil van Dijk only intensified after the Netherlands' recent tumble against Italy. Van Dijk's handling of Italy's third, and ultimately decisive, goal raised several eyebrows. In a critical moment, Van Dijk shied away from Chiesa in the penalty area, thereby granting him ample room to deliver a powerful shot past the Netherlands goalkeeper, Justin Bijlow.
Van der Vaart's Cutting Critique
In the aftermath of the defeat, Dutch icon, Rafael van der Vaart, did not hold back in his criticism of the Liverpool defender. "Virgil van Dijk is being criticised and rightly so," said Van der Vaart, a distinguished alumnus of both Real Madrid and Tottenham. His words to Dutch outlet NOS were biting, "For 20 minutes I thought he is back, but that moment with Chiesa…he is basically doing nothing."
Additionally, Van der Vaart floated the notion that Van Dijk may be struggling without his regular centre-back compatriot, Matthijs de Ligt, who had to withdraw from the squad last week due to injury. "We are missing Matthijs de Ligt in his current form, let's not forget that," added Van der Vaart.
The Aftermath: Van Dijk's Mea Culpa
Confronting the fallout from the defeat to Italy, Van Dijk was blunt in his self-assessment. "It's just not good enough," he stated, lamenting that he felt "ashamed" of the final result. "The first half was bad. This can't happen. You play for your honour today. I feel ashamed."
Looking forward, Liverpool anticipates that Van Dijk will rally his strengths and deliver his best form for the upcoming 2023/24 season. Despite a less than stellar season with the Reds, the faith remains unshaken. Jurgen Klopp's squad will go head-to-head against German side Karlsruher in their inaugural pre-season friendly on July 19, followed by their opening Premier League game against Chelsea on August 13.
This recent saga in Van Dijk's career begs the question: Can the dutch defender rise from the ashes and prove his mettle once again?