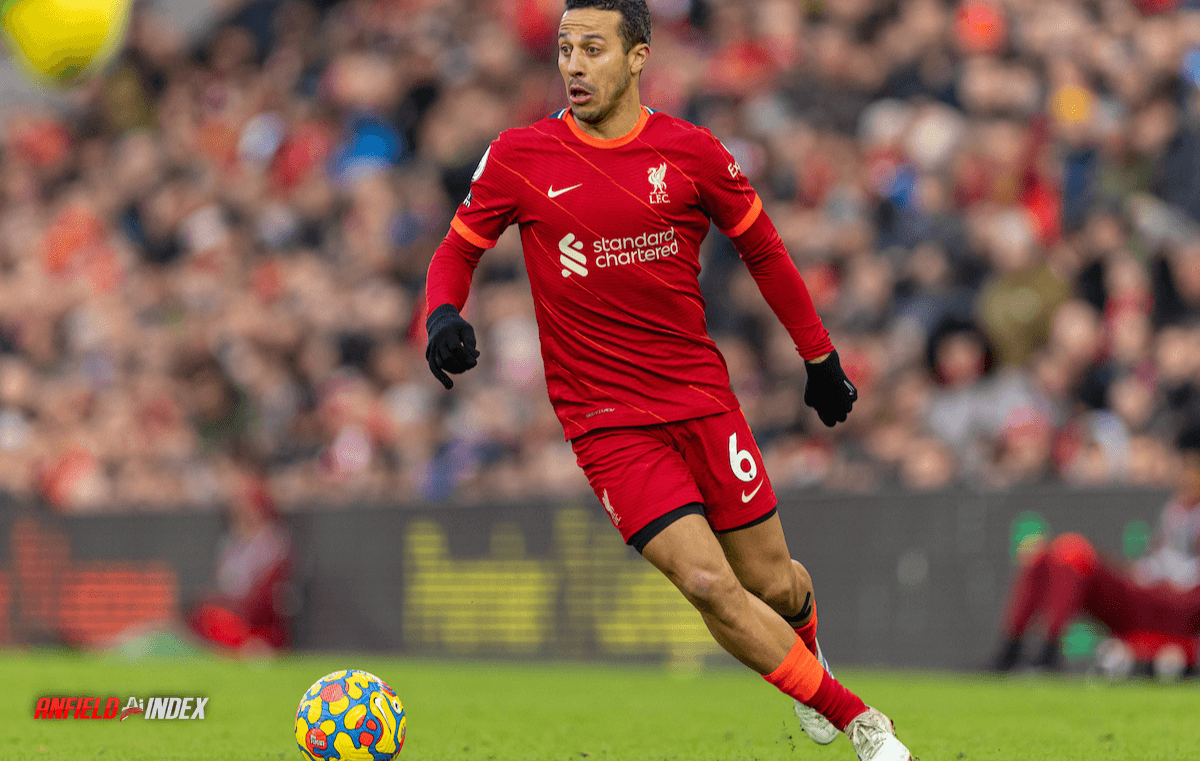 Midfield Arrivals: Thiago Issue Now Less Concerning
What do you get when you take a 32-year-old midfielder, whose career has been plagued by injuries, in a team that desperately needed options in the middle and struggled badly last campaign? For now, options thank god. A month ago or so, there were real concerns about when and how Jurgen Klopp would utilise Thiago in the upcoming campaign to help the Reds in an area of the pitch they'd badly struggled. Now though with recent additions and possibly even more to come, the manager has options. The player will ultimately decide his future, but the worry that was once there doesn't exist anymore.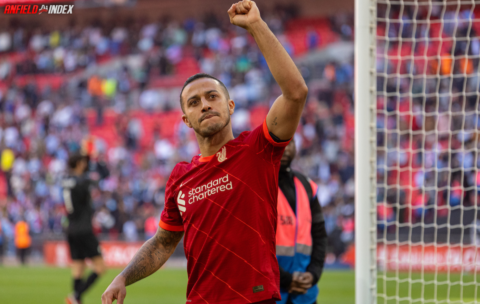 I'd written in May about the need to manage the Spanish maestro carefully through the final year of his contract. With Keita, Ox, and Milner leaving the club, Liverpool looked short in the middle of the park and there was natural uncertainty about what if any real funds FSG would provide to alter the picture. With the former Bayern star completing 1963 minutes (approx. 22 matches) across all competitions, which is in line with his recent seasons, Liverpool would need to carefully pick and choose his matches across the course of a grueling campaign.

The picture has changed somewhat though as we enter early July. After the arrival of Alexis Mac Allister, who could well be seen as the long-term replacement, the pending arrival of Dominik Szoboszlai from Red Bull Leipzig means that the Reds have two real starting options with running power and importantly impeccable injury records. Reports continue to credit the club with a strong interest in both Khephren Thuram and Romeo Lavia too, so there may be even more midfield arrivals to boost the recently depleted ranks. If either one was to arrive then the picture does change somewhat.
Ultimately with a year left on his deal, it will still be Thiago's decision if an offer Liverpool deems suitable does arrive. For all the rumoured interest from both back home in Barcelona and Saudi Arabia, there appears to be nothing concrete for the club or the player to yet consider. However, if any interest is indeed firmed up then the majority of Reds will be far less concerned than they once were. There is still a balance needed when discussing Thiago's departure though and it isn't a decision that should be taken lightly.

When fit and firing, the Spaniard is still arguably Liverpool's best midfielder with a unique skill set, ability on the ball and to be able to control the game. A key cog in the team that nearly won it all and with a trophy-laden career, it's understandable that many will still want to see his games carefully managed to get as many minutes as possible. On the other side, with the recent arrivals and potentially more to come, there will be those thinking a small transfer fee, boosted with the removal of £200,000 a week off the wages would be beneficial. It would go a long way towards securing a replacement whose availability and minutes could help the team in a far greater way.




There's the old saying that ability is nothing without availability and whilst that's true, it's not the full context in the situation that Liverpool and Jurgen Klopp find themselves in. If the club believes they can get another 20-managed, key games or so out of Thiago then it's understandable if he goes nowhere. On the other side, if further midfield arrivals do follow Szoboszlai's and offers do arrive from the mentioned clubs, the player will have that decision to make. Either way, Liverpool look better pressed to cope than ever. Who knew that future planning and arrivals could calm so many concerns?