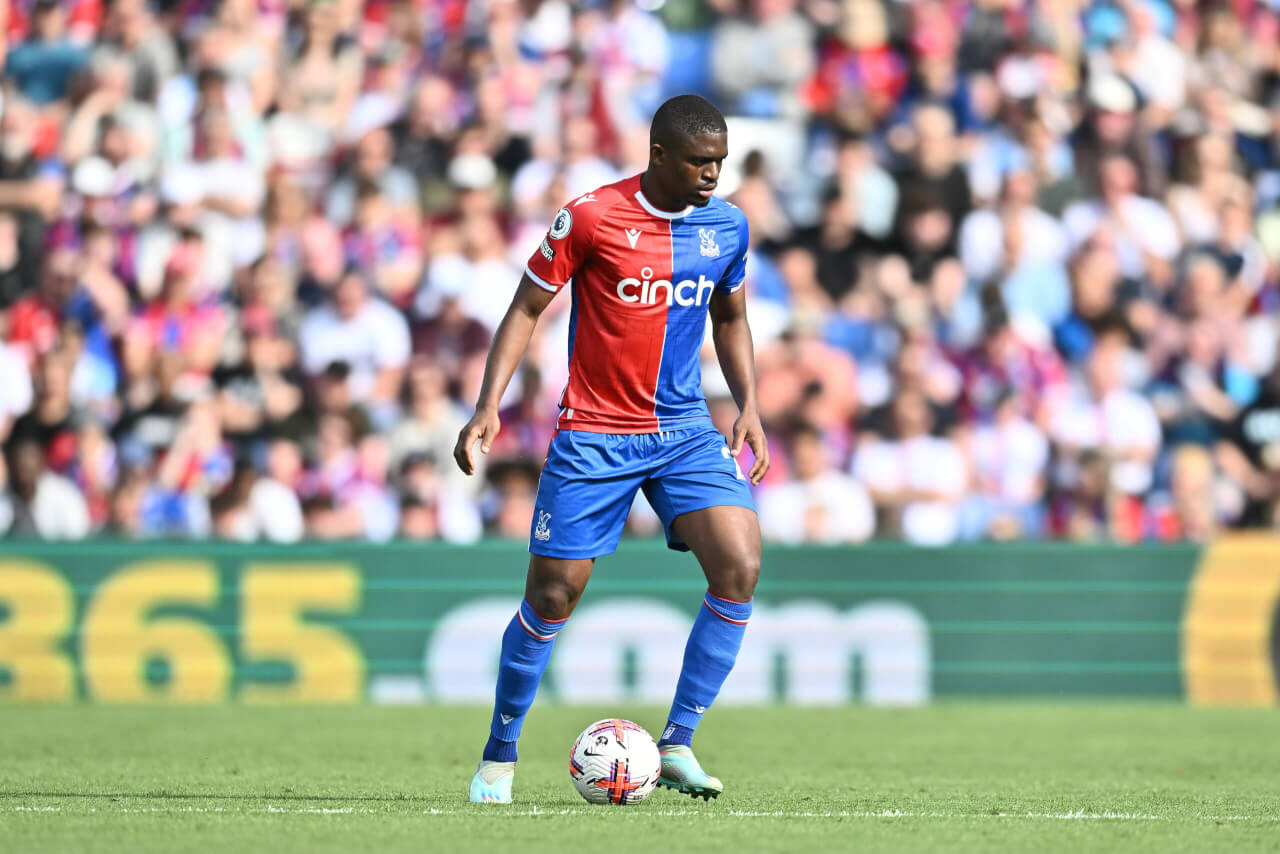 'He's definitely one Liverpool are looking at' - Journalist
Liverpool's Midfield Reboot: Cheick Doucouré Targetted
Liverpool Chasing Crystal Palace's Emerging Midfielder
It appears that Liverpool FC may be broadening their horizons in the hunt for a new midfield dynamo. As per a recent report from the Daily Mail, Crystal Palace's Cheick Doucouré could be a potential target for the Merseyside club. Liverpool's interest in the player has emerged over the past few days, with Palace reportedly placing a hefty £70m price tag on Doucouré. The Ivorian has shown tremendous promise, with his performances for the South London club catching the attention of several top-tier teams.
"His name is definitely one that Liverpool are looking at," said Liverpool journalist Neil Jones in a recent podcast with Dan Clubbe of The Redmen TV.
"I think there'd be questions over him on the ball, but off the ball, he would add a lot. He'd be really good in terms of stopping transitions, a problem that was there last season with Liverpool being too easy to play through."

Doucouré – Liverpool's New Defensive Wall
Liverpool's midfield requirements are no secret. The departure of Fabinho leaves a void that needs to be filled urgently. Jones points out that Doucouré could be an effective replacement for the Brazilian.
"Fabinho at his best was brilliant at stopping counterattacks, winning the ball back. Doucouré is of that ilk," Jones stated.
However, it's not just Doucouré's defensive prowess that's drawing attention. The 24-year-old has made notable strides in his offensive capabilities over the past season. This combination of defensive solidity and emerging offensive quality could be the driving factor behind Liverpool's interest.
Expensive Prospect
While Doucouré's potential is clear, his £70m price tag is a significant hurdle. As Jones stated:
"70 million is a big price. Palace bought him for around £24m a year ago, so it's a big markup. But when Liverpool ring, you know what they're after. They're after a deeper midfielder and if you've got one that you don't have to sell, you can demand what you want for them."
With Liverpool's need for a defensive midfielder well known, clubs can play hardball, especially if they are under no pressure to sell. Doucouré is currently contracted to Crystal Palace until 2027, which places the bargaining power firmly in Palace's hands.
Doucouré: A Fit for Liverpool?
As per Jones, Doucouré has been on his radar for the past 12 months:
"He's done well," said Jones. "Albeit in a side that was in danger of relegation before it changed its manager. Doucouré would be an interesting signing for Liverpool."
In essence, the key question is whether Doucouré can match the rhythm and style of Liverpool's play. The Reds demand a high passing completion rate and a strong ability to initiate progressive plays – attributes that Doucouré is still developing.
#LFC Gear Up for Midfield Makeover with #CPFC Prodigy Cheick #Doucourehttps://t.co/CrKMjDlUuS

— AnfieldIndex (@AnfieldIndex) July 18, 2023
Despite these considerations, Jones believes that the Ivorian would be a good fit for Liverpool. "He's going to be good enough to play at the high end of the Premier League for the next five-six years. He's the best player and the best fit for Liverpool at this moment," said Jones.
In conclusion, the potential transfer of Cheick Doucouré to Liverpool presents an interesting prospect. It's a signing that could bolster the Reds' midfield while also posing a significant financial investment. As the transfer window progresses, it will be fascinating to see how this potential deal evolves.