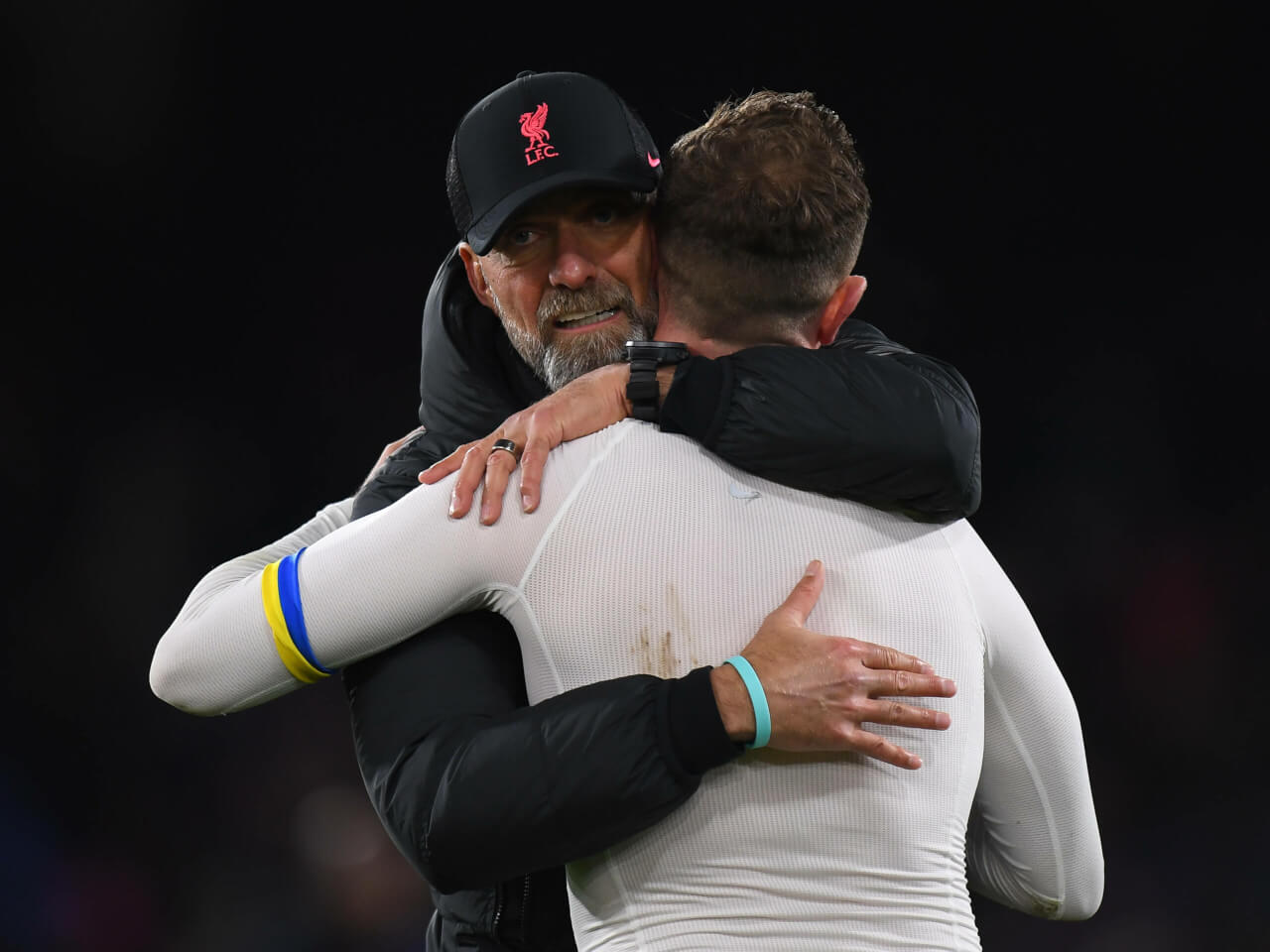 'All the best skip', Klopp Bids Farewell To Liverpool Legend
Jurgen Klopp's Heartfelt Farewell to Anfield's "Legend"
Liverpool FC's official website has shared an emotional message from Jurgen Klopp to Jordan Henderson, marking the end of an era for the club's longest-serving captain.
'We've been through so much', Liverpool's Players React to Henderson Exit
As Jordan Henderson parts ways with Anfield after an illustrious 12-year journey, Jurgen Klopp took a moment to reflect on their time together. The bond between the manager and his captain is evident, with Henderson leaving behind not just the armband but countless memories as he transitions from Klopp's Liverpool to Steven Gerrard's Al Ettifaq.

"You are a legend. I know people say recently we use that word slightly too often, I can tell you, that it's not in your case."

The boss says goodbye to the skipper @JHenderson ❤️ pic.twitter.com/0QgjshRYTn

— Liverpool FC (@LFC) July 27, 2023
Klopp's Message in Full
Liverpool's social media channels broadcasted Klopp's video message, capturing the essence of their relationship. Here's what the gaffer had to say:
"Hi, skipper," Klopp began, his voice laden with emotion. "We will miss you, you know that. You will miss us, I know that. But it's life.

"It's not forever, it is just a goodbye. It's wishing good luck, you wished it to us and we wish it to you.

"We will follow you, you will follow us. I said in the beginning when I arrived here that life should be that we all collect together, and when we are together, we collect stories together.

"We make it our story. When you look back now already, I think you can't avoid a smile – and I feel exactly the same.

"So, the longest-serving skipper for me, I always had long-serving skippers, [Sebastian] Kehl, seven years (at Dortmund), [Dimo] Wache, seven years and three months (at Mainz). You are seven years and eight or nine months, so you won that race as well!

"I will miss you. I will miss the talks we have, not always easy talks, but I wish you the best of luck.

"You, Becs and the kids, I wish you the best of luck for this journey.

"If nobody told you yet, I will tell you now. You are a legend.

"I know people say recently we use that word slightly too often, I can tell you, that it's not in your case.

"All the best, skip. Speak soon, see you soon and I hope you find time to come back and we can say goodbye as a club properly because that's what you deserve.

"Thank you, see you soon. And don't forget, you'll never walk alone."
An Unbreakable Bond
The relationship between Jurgen Klopp and Jordan Henderson is a testament to the camaraderie and mutual respect that has been the backbone of Liverpool's recent successes. As Henderson embarks on his new journey, the Anfield faithful will undoubtedly cherish the memories and legacy he leaves behind.