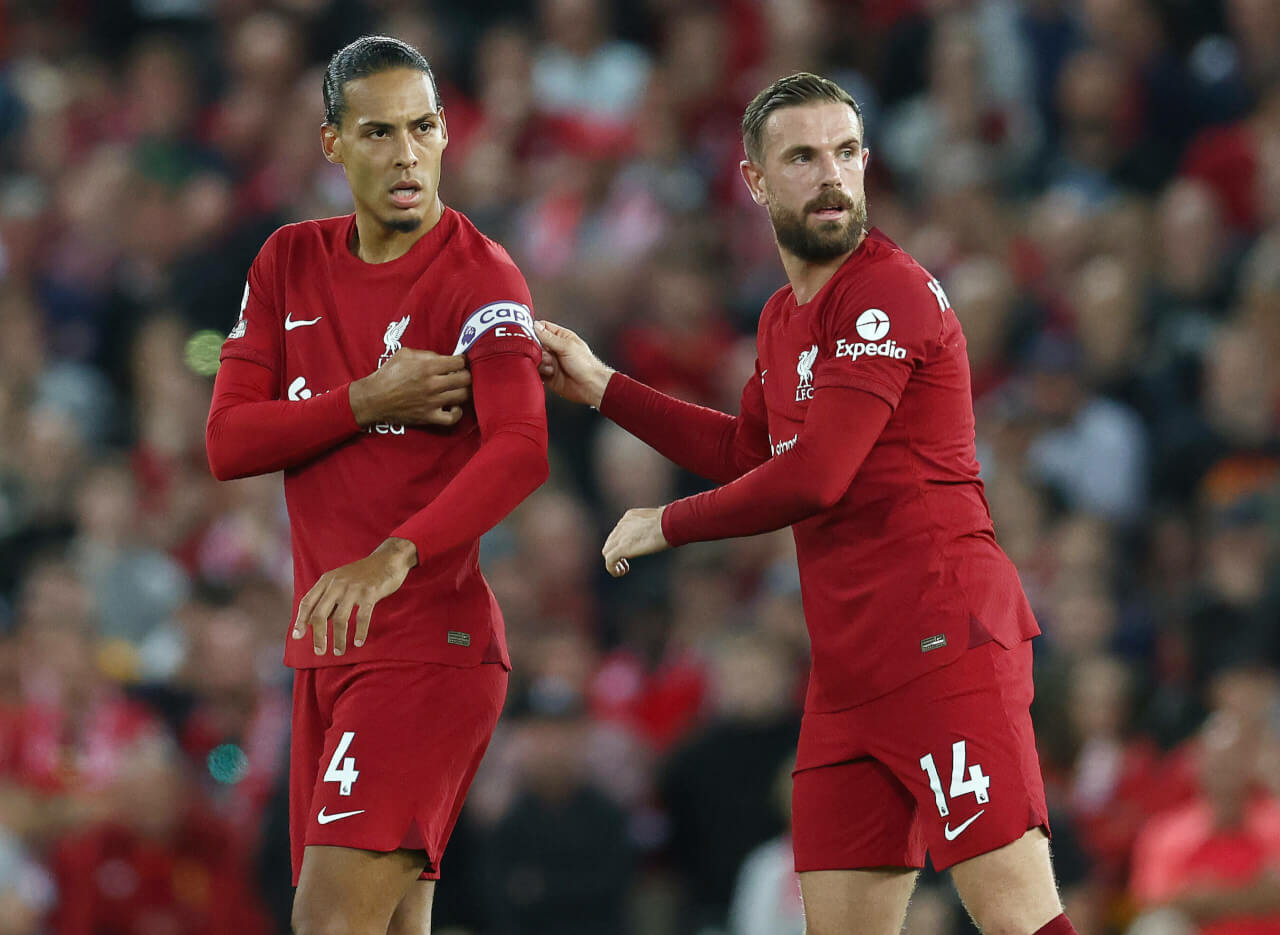 'We've been through so much', Players React to Henderson Exit
Liverpool Squad's Touching Farewell to Jordan Henderson
Liverpool FC's official media team have unveiled a heartwarming video tribute from Liverpool players, commemorating the departure of their esteemed captain, Jordan Henderson.
Sea of Tributes
Following Jurgen Klopp's heartfelt message, the Liverpool squad didn't hold back their emotions as they bid farewell to their captain. The video, released shortly after the official announcement of Henderson's move, is a testament to the bond shared among the players.
Virgil van Dijk, tipped to be the next captain, remarked:

"We've been through many things, we're going to miss you, I'm going to miss you."
Mo Salah, who played alongside Henderson for six years, echoed, "We're going to miss you a lot."
However, the most poignant moment came from Trent Alexander-Arnold, who appeared on the brink of tears. "Everybody in this team is going to miss you," he said, adding, "I hear the word 'captain', and automatically you're the person that springs to mind. So thank you for everything, skip."
Henderson's 12-year journey at Anfield has been nothing short of legendary. From being signed by Kenny Dalglish in 2011 to taking over the captaincy from Steven Gerrard in 2015, Henderson's leadership saw Liverpool clinch the Champions League, Premier League, FA Cup, League Cup, Super Cup, and Club World Cup titles.
Emotional Goodbyes
The video tribute showcased several players sharing their personal memories and gratitude. Alexander-Arnold expressed:
"You were probably the player who welcomed me and helped me feel at home and at ease around other players and around the whole squad."
Van Dijk reminisced about the pivotal discussions they had before he joined Liverpool, crediting Henderson for influencing his decision. Andy Robertson poetically spoke about the void Henderson's departure would create, vowing that the team would continue to strive forward, just as Henderson would have wanted.
Alisson, Curtis Jones, and several others also shared their heartfelt tributes, highlighting Henderson's significant impact during his time at Liverpool.
With the departure of stalwarts like Henderson and James Milner, Anfield is set to undergo a transformation in the coming season. The leadership mantle will now fall on the shoulders of other Liverpool players, ensuring that the club's legacy of excellence remains intact.
https://twitter.com/LFC/status/1684536612448096258?s=20
It's evident that Henderson's influence extended beyond the pitch, and his absence will be deeply felt. However, as the squad rallies together, they'll undoubtedly continue to uphold the values and standards set by their former captain.