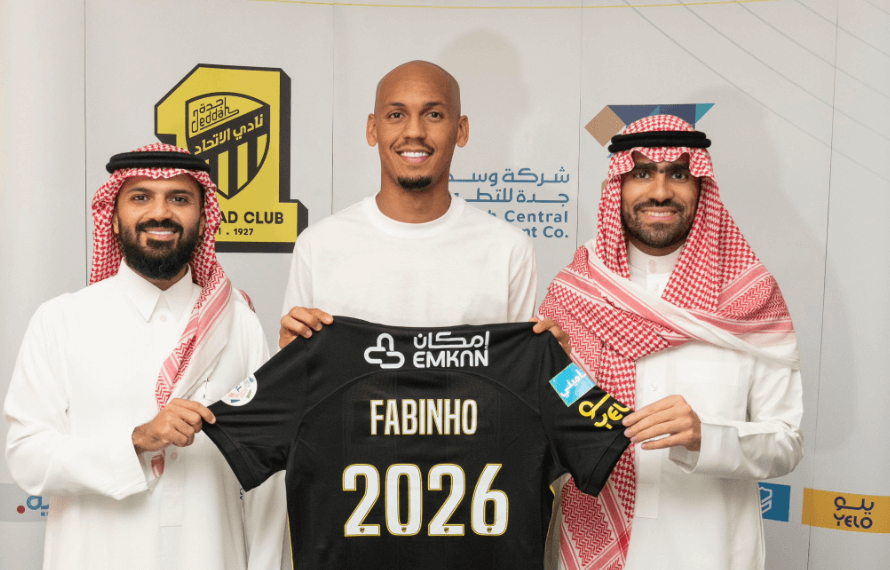 Fabinho's Departure: A Strategic Play For Liverpool - Opinion
Unfathomable Curveball: Fabinho and Liverpool's Inevitable Parting
The Echo of Success
With a gasp that resonated around the AXA Training Centre, Liverpool's faithful beheld the unsettling prospect of losing Fabinho, the linchpin of a squad that shimmered and shone, nearly grabbing an unparalleled quadruple in 2021-22. The praise Jurgen Klopp lauded upon him as one of the finest holding midfielders globally seemed to resonate with the wisdom of an old sage.
During Fabinho's stay at Liverpool, he burgeoned into an extraordinary talent, surmounting the English game's initial tribulations. His knack for sensing danger, shielding defence, and wielding the ball with sublime comfort made him Liverpool's protective sentinel.
"I feel like I'm part of the Liverpool family. Liverpool feels like home now," Fabinho confessed during a tour of Asia last July.
The Saudi Pro League's opulence, however, unfurled its riches, and with a £40million ($52.5m) move to Al Ittihad, Fabinho's bonds with Liverpool were abruptly severed at age 29.

Joining the ranks of Karim Benzema, N'Golo Kante, and former Wolves and Tottenham manager Nuno Espirito Santo at Al Ittihad, Fabinho's transfer became a fait accompli. A connection with Nuno from their Rio Ave days in Portugal and the shared representation by Gestifute agency seemed to offer a serendipitous reunion.
Klopp, loath to see an experienced asset depart, yet, found his hand forced, with the club's asking price met. The void left by Fabinho requires immediate attention with less than a fortnight remaining for the Premier League opener against Chelsea.
Five trophies, 219 games and many memorable moments during his time at the Reds, @_fabinhotavares ✨ pic.twitter.com/h9e9lE5AMi

— Liverpool FC (@LFC) July 31, 2023
Opportunity in Disruption
Fabinho's departure offers Liverpool a silver lining amidst disruption. The prodigiously talented ex-Monaco midfielder seemed a diminished figure last season. His once-robust command waned, and his once-mighty feet looked leaden. The intense campaigns appeared to have exacted their toll. He lost his place to the burgeoning talent, Spanish teenager Stefan Bajcetic.
Fabinho's recent statistical decline, reflected in his season-by-season record at Liverpool, became a cause for concern, though Klopp's faith remained intact. The summer saw the arrivals of Alexis Mac Allister and Dominik Szoboszlai for £95million, after the departures of seasoned players like James Milner and Jordan Henderson.
With Fabinho's sudden exit, Liverpool now urgently focuses on finding a long-term successor. Romeo Lavia of Southampton is top of the priority list as the search continues.
Farewell Blessing
Fabinho's £40million transfer fee represents a strategic windfall. The chance of any European club offering a similar amount seemed remote, considering his diminished influence last season. Having reaped five peak years from a total £43million investment, Liverpool seems to have regained its money's worth.
There will always be a lingering question of whether Fabinho would have rebounded to his earlier brilliance. However, his decision to head to Saudi Arabia suggests that he may have harboured doubts himself.
Klopp: 'We will miss Fab', Jurgen's Tribute to Departing Star
Liverpool's recent history tells a tale of missed opportunities in player sales. Often lacking the ruthlessness to sell at the right time, they have seen players leave as free agents. Fabinho's case stands out as a lesson learned.
Today I leave my home. It's been five years wearing this jersey and always with the greatest honor and happiness possible. Since day one at Liverpool, I've been embraced by everyone. What I saw inside this club, the relationship between the people there, made me feel like family.… pic.twitter.com/r2c7dOwKqV

— Fabinho (@_fabinhotavares) July 31, 2023
With a treasure trove of memories, Fabinho's departure from Liverpool is a poignant reminder of change's inevitability. From his vital role in the awe-inspiring 4-0 victory over Barcelona to the long-range strike against Manchester City, his association with Liverpool's first trophy-winning machine under Klopp will be celebrated.
Time has moved on. Liverpool may have been forced to reconsider their summer plans, but their search for a new No 6 may turn out to be a blessing in disguise. The legacy of Fabinho will endure, but the club's journey continues, forged anew by the winds of change.