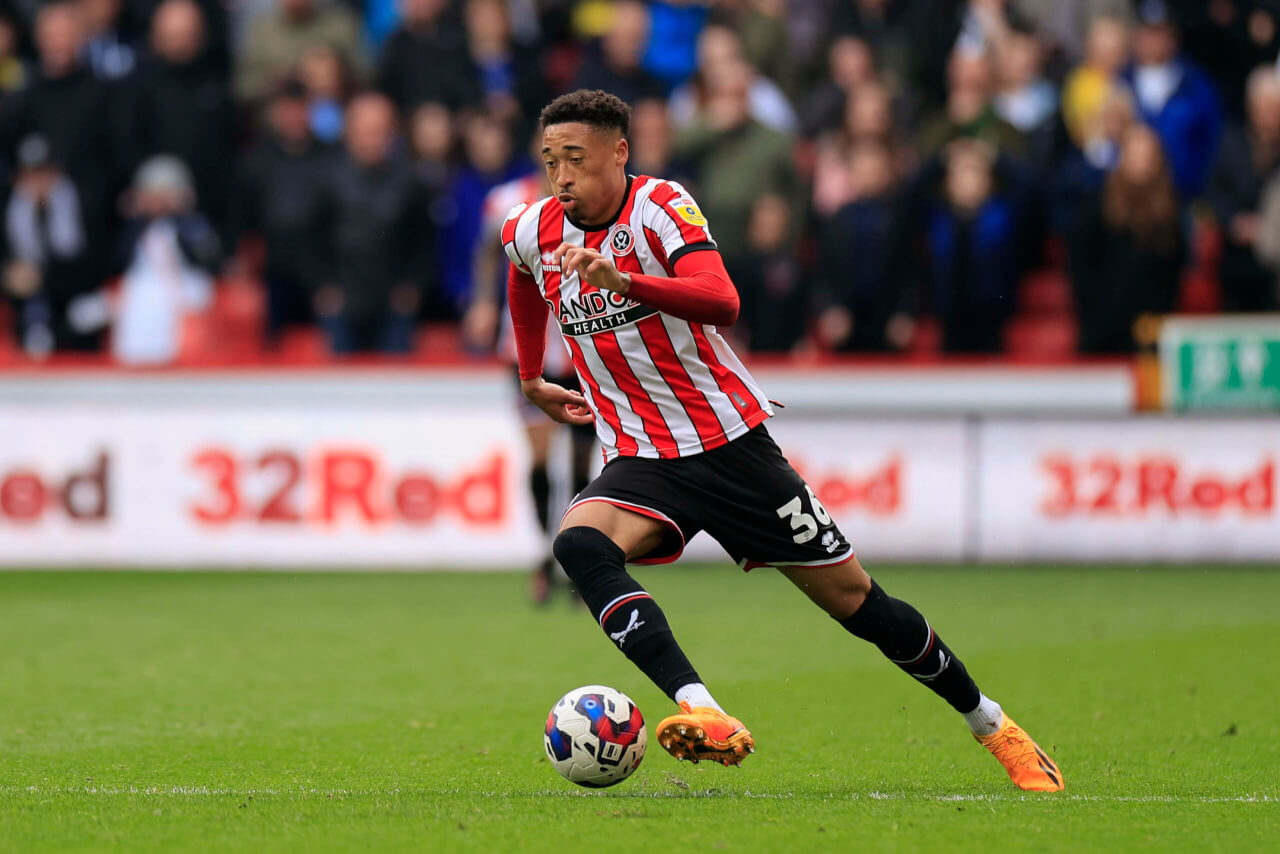 Liverpool Eye Sheffield's Rising Star: Who is Daniel Jebbison?
Inside Anfield: The Pursuit of Jebbison
Liverpool's Radar Picks Up Sheffield's Gem
In the heart of Merseyside, Liverpool FC have set their sights on Sheffield United's young sensation, Daniel Jebbison. As the 19-year-old striker approaches the final year of his contract with the Blades, the footballing world is abuzz with speculation about his next move.
A Star on the Rise
Born in Canada but making waves in England, Jebbison has already carved out a reputation as one of the nation's most promising talents. His Premier League debut saw him etch his name into the record books as the youngest player to find the net on their maiden appearance.

Yet, despite this promising start, the past season saw him net just twice. With Sheffield United clinching their Premier League return, some suggest a fresh start might be what Jebbison needs to truly unleash his potential. And Anfield could just be that place.
A Perfect Fit for The Reds?
Oliver Norwood's praise of Jebbison as a 'top' prospect is no secret. Liverpool, with their history of nurturing young Premier League talents into global stars, might find Jebbison's profile aligning perfectly with their ethos. The young England international could be the next big summer signing, especially considering Sheffield United's potential willingness to negotiate, given his contract's ticking clock.
Why Liverpool Might Take the Plunge
Jebbison's journey in senior football has been nothing short of intriguing. Despite being heralded as one of Sheffield's brightest prospects, he's yet to cement his place in the starting XI. This presents a golden opportunity for Liverpool. A calculated gamble on Jebbison could see them land a player with immense potential and the added advantage of homegrown status.
In Conclusion: A Merseyside Future for Jebbison?
As the summer transfer window heats up, Liverpool might just roll the dice on Daniel Jebbison. With his talent, potential, and the looming end of his contract, the Reds could find themselves with a future star in their ranks.