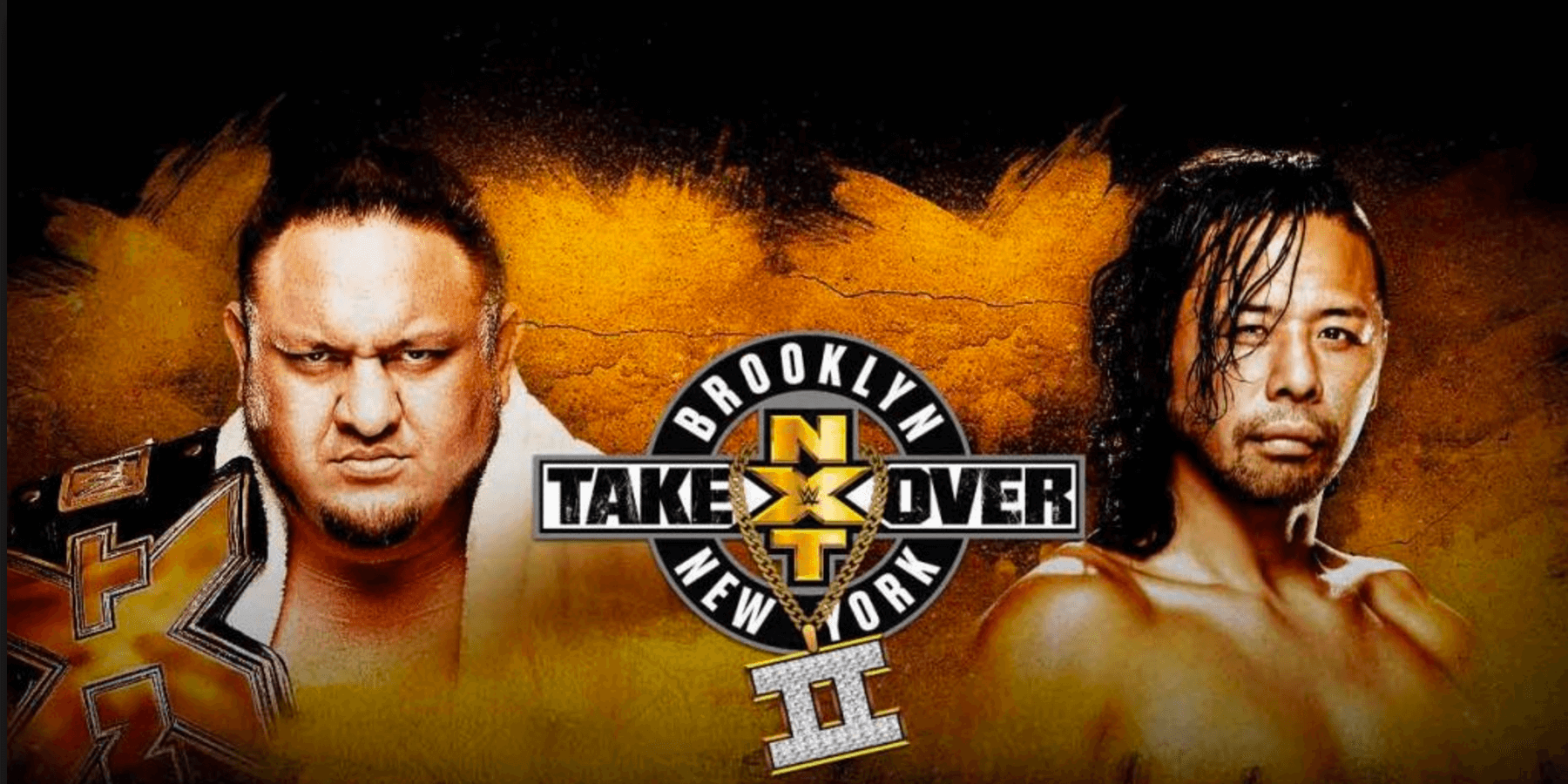 NXT took over Brooklyn again
The weekend was all about New York and two huge events for WWE and although SummerSlam had the deeper, more stacked card, Takeover had the hotter crowd for an event that truly delivered.
I mentioned the crowd and boy did NXT Takeover have an amazing one that helped make the product resonate that bit more. No Way Jose versus Austin Aries was a good way to start the night, as Jose connects with the crowd; he has the look and charisma, but his in-ring skills are limited and will need working on. Aries led the match well and him winning was the right move. The reception Hideo Itami got was fantastic and the atmosphere when he hit the GTS on Aries was electric. I'm already looking forward to the facing off.
The debut of Ember Moon against Billie Kay was next, with Ember looking pretty impressive. Billie Kay has the beginning of a good character, but will need more development, but she played her part in this and Ember's finisher….. wow!!!! A jumping, spinning stunner that looked spectacular.
Bobby Roode and Cien Almas was all about Roode's entrance. 15,000 people singing glorious was amazing! I'm glad Roode is finally under the WWE umbrella, as he is a bonafide star. It has to be said that Almas has a good look and great in-ring ability, but he is lacking in presentation and if they can find that, then he could have a bright future. He certainly helped make this a very good match and Rode winning was absolutely the right call.
I thought The Revival and Tommaso Ciampa & Johnny Gargano had a very good match. Although Revival retained their tag titles, there has to be a re-match to either build Ciampa and Gargano eventually winning the titles or perhaps turning on each other to re-live the incredible match they had on CWC.
So, we come to the Women's title match between Asuka and Bayley….. and woah, this was a physical battle more akin to male performers. I do not that mean to sound in any way condescending, just that they added another layer to what women's wrestling is becoming; it's a good thing because the pillow fight, hair pulling, scratching and shrieking BS is gone and now the women are wrestling as they should be….. wrestling. This was a physical, wrestling match that told a story – just what wrestling should do. The feeling I got coming out of it with Asuka retaining was Bayley had fully passed the torch to Asuka and hopefully, we'll now see Bayley on the main roster.
Samoa Joe v Shinsuke Nakamura for the NXT title was everything I'd hoped it would be. Joe has been brilliant as champion, from his promos to the way he's carried himself, he's been first class. Here, his intense physical style meshed beautifully with Nakamura and although it's sad to see Joe lose the title, Nakamura holding it is an exciting proposition. He has something magical about him, he has the crowd eating out of the palm of his hand, his entrance was memorable and the finish of the match was definitely strong style.
So, despite a less than impressive build up with their storylines, NXT have again successfully put on another memorable event and proved the brand is still very strong.