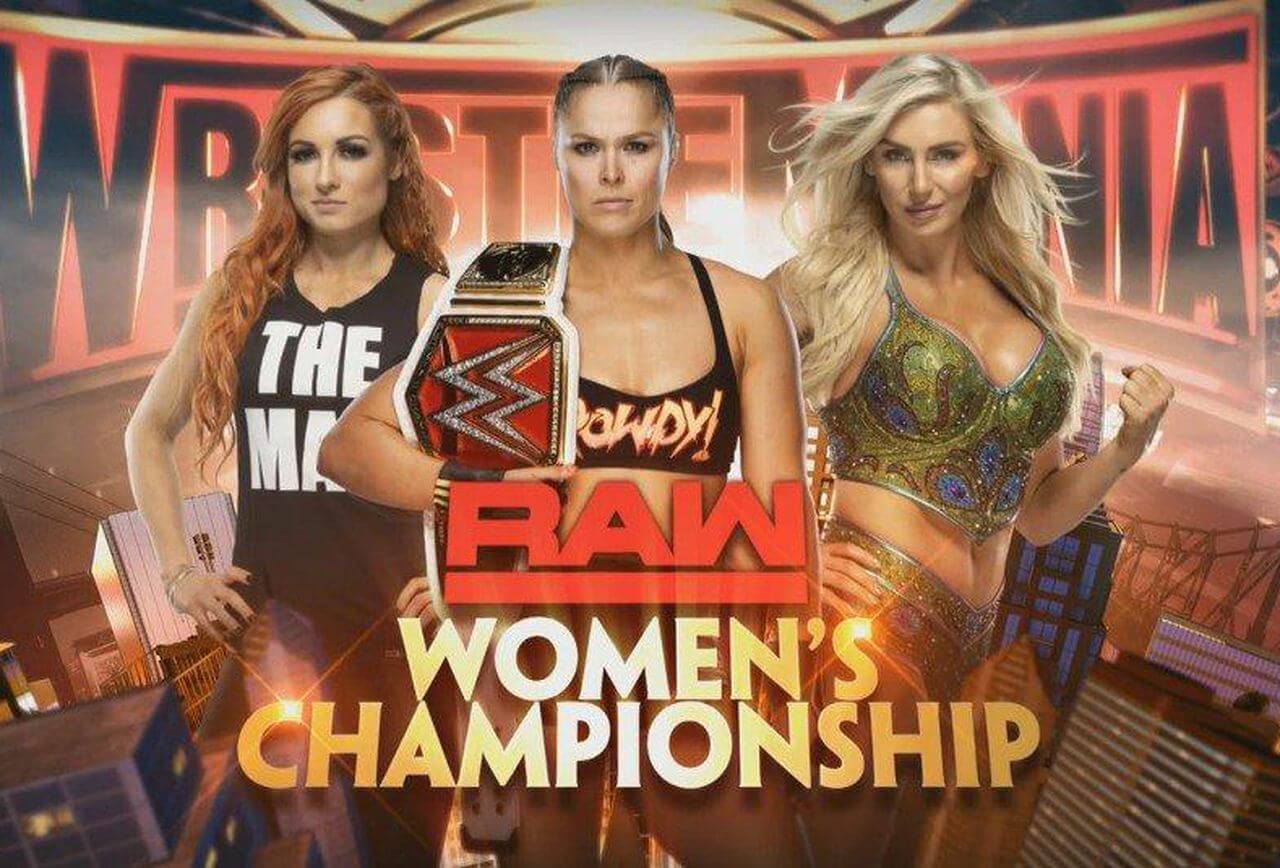 We Wanted This Main Event - Now Let History Happen
You Wanted the Main Event – Now Let History Happen
Wrestling fans may well be the most finicky, frustrating fanbase of them all.
Chris Jericho has always maintained on his podcast Talk is Jericho that there are three hellish fanbases in popular culture: the fandoms of Kiss, Star Wars, and Professional Wrestling.
Regarding the latter; it's a fairly simple equation. You want your favourite to do well. Plus, you want to be entertained, and you want compelling television and long-term storytelling and the kinds of moments that make you want to watch wrestling. And you'll watch the WWE's programming because it is the Mecca of the entire fandom, the one everyone looks to no matter what: and then you'll complain about everything you see because you can.

It's reflective of society in general, of course, amplified to a hundred and beyond. So, with that being said, this section of the column should go down rather well, right?
Asuka losing the Smackdown Women's title to Charlotte is not a huge deal.
Why? Because every wrestling fan wanted – and still wants – Becky to main event Wrestlemania with a title slung high above her head, triumphant in what will be the WWE's first ever Wrestlemania with women closing the show.
Think of the last five Wrestlemania shows. The closing picture generally sums up the feeling of the show – people remember Daniel Bryan's triumph, yet don't acknowledge that the rest of the show was pretty mediocre. Seth Rollins' cash in was the superb moment to cap off a fantastic show, Roman Reigns beating Triple H was a sour note to end quite a fun card, Roman Reigns' emotional demolishment of the Undertaker ended with Taker's hat and cloak in the ring, signalling (what should have been) the end of Taker, and Wrestlemania 34 – despite being memorable in a number of ways – will be remembered for everyone hating Brock Lesnar vs. Roman Reigns, even more so when Brock actually went and won the bloody match.
This isn't about Asuka – as sad as that may make you. It's about making history.
This Wrestlemania (as stated in last week's column) has one of the most interesting storylines builds in recent memory. WWE have invested genuine time into building storylines for their big matches, and none is bigger than the confirmed main event: Becky Lynch vs. The Raw Women's Champion Ronda Rousey Vs. The Smackdown Women's Champion Charlotte Flair.
Charlotte has performed the role of the corporate chosen one extremely well, adding the necessary heat and ability to actually go toe to toe with Becky on the microphone. It was never expected that Charlotte was winning this match, but now? The match has become all the more intriguing, all the more compelling to watch.
It's a simple question, really. Would you rather a throwaway Asuka match early in the card, that wouldn't really have any consequence or the main event of incredible magnitude? The decision was made to intensify the first ever Women's main event of Wrestlemania by adding another title to the mix.
Yes, one could argue that it wasn't necessary, but then an Asuka title match with no build wasn't all that necessary in an already stacked card. The fact of the matter is, everyone is invested in Becky, everyone wants to see Ronda, and everyone wants to hate Charlotte.
Which brings forth the matter of it: those people who seem to think Asuka's been severely mistreated by the events of Smackdown Live this past week. An uneventful title reign, they say, exemplifies the way WWE have done nothing but mistreat the Empress of Tomorrow. The same Empress who was undefeated for two years (not just on NXT), never lost the NXT title (despite not having a single match of superb quality during her tenure a champion, perhaps excluding the last one with Ember), winning the first ever Women's Royal Rumble, and having an extremely-hyped match against Charlotte at Wrestlemania 34. Oh, and she's the only one to have pinned "The Man" in the last six months.
Last year, where was Becky? Where were Sasha and Bayley? Well, they were in a battle royal, because WWE couldn't make space for them with the spotlight firmly secured on Asuka and Charlotte.
Mistreated? Nah. Ruby Riott is being mistreated by being fed to the Ronda machine multiple times. A poorly booked title reign? Probably. Does it matter, when there are three women about to put on one of the most important Wrestlemania Main events in history? No, not really. It's just not about Asuka this time around.
It's about the three women that put on one of the most fun segments in recent memory Monday Night on Raw.
Becky and Ronnie in the same car, Ronda then kicking the window out. Charlotte's savage knee. The fact it just…kept…going, Becky's smart-ass comments, Charlotte kicking the living hell out of everyone, the pure anarchy.
It was all so beautiful. It was pure sports entertainment at it's ludicrous finest. It was also the best segment on any go-home show in the last five years.
But it also reflects one of the better aspects of the WWE fanbase: after all, remember why we got here: #GiveDivasAChance. From that, we saw four girls put women's wrestling on the map: Charlotte, Sasha, Bayley and Becky, with Triple H's endorsement, stole multiple shows at NXT Takeovers. Sasha and Bayley were the first women's main event of an NXT Takeover, and now Becky and Charlotte will be in the first main event of a Wrestlemania.
This is the end of your hashtag, this is the result of your wishes to have women be taken seriously, this is the best story in WWE at the moment, and therefore it's the last thing that fans will see as Wrestlemania 35 comes to a close.
Asuka may have been sacrificed at the altar of your desires. But it will be well worth it.
Unification of the Women's titles: will it happen?
Probably not.
Fox's impending takeover (pun intended) of Smackdown Live will almost inevitably include a demand for a specific Women's Championship belt, and it wouldn't be a surprise if they specifically requested Becky Lynch on their show. Charlotte Flair is the champion to give the main event an extra portion of intrigue, but also likely to throw some oil into the raging fire of potential results.
Yes, the winner will claim both titles, but the chances of them becoming one title in itself aren't that great. Unless Vince just doesn't think the Smackdown Live women's division is up to scratch (which isn't that unreasonable a thought) and has decided to merge them to increase the intrigue following Wrestlemania.
But if this writer was to predict anything after Wrestlemania, it would be Asuka winning back the Smackdown Live Women's Championship after (correctly) telling Becky she's already beaten her once. It might seem pointless, but we're here now, just enjoy the ride. Then again, could we be entering an era of one single Women's title across both shows?
With Smackdown Live on Fox around the corner, probably not.
The little things
In what will likely be a recurring feature of this column, it's the little details about wrestling that make it so enjoyable. Well, with Wrestlemania on the horizon, one of WWE's forgotten sons has made something of a comeback.
Luke Harper's Twitter post confirmed he will be facing Dominic Dijakovic at Wrestlemania Axxess and gave a wonderful story to all the trials and hardships he's faced (having been medically cleared in February.) "Do I still have it…am I too old?" he remarks in his emotional Twitter post.
The word "underrated" gets thrown around a lot. Well, Luke Harper is most definitely underrated. His match with the phenomenal Dijakovic will be exceptional, despite being somewhat under the radar.
It's almost certain that yes, Luke Harper does indeed still have it.