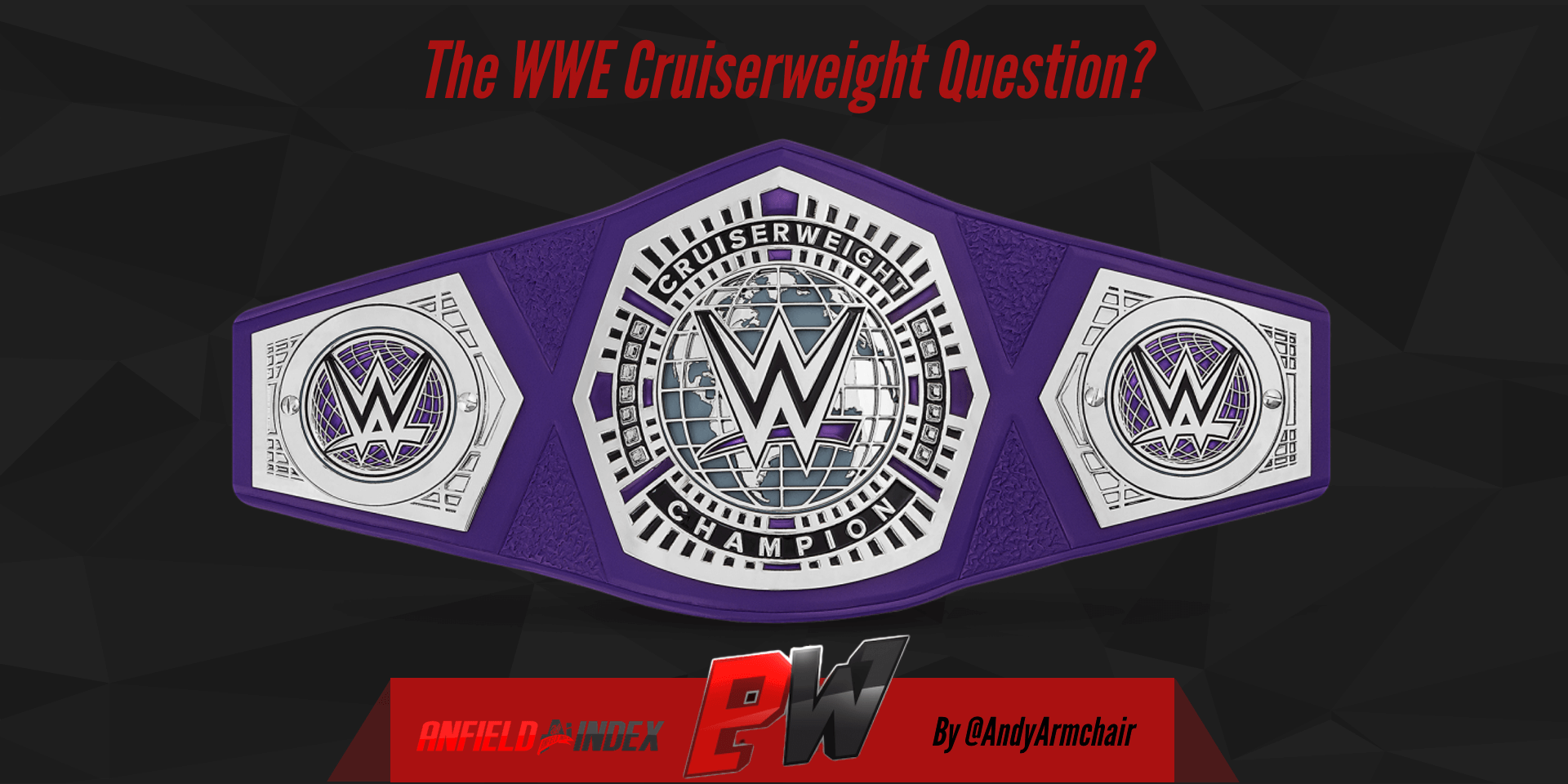 The WWE Cruiserweight Question
I really enjoyed watching the CWC on WWE Network – from the way it was presented, to the way it was called, to the action in the ring. From start to finish, it was an engaging product that kept my interest, despite not knowing the majority of the competitors when it initially began. I'm sure I am not the only one unaware of most of the 32 names, but from the very first 'Bracketology' show to introduce the competitors, it was presented as a sporting type contest. There was no crappy daytime drama storylines, no convoluted reasons for interference, no drawn out promo segments with constant interruptions, no unnecessary comedy, no over produced finishes and no hokey and badly acted back stage segments. Instead, it was simple, stripped down competition between two competitors who needed to win or they'd be eliminated. Everyone had something to fight for, a reason to fight, a purpose, where winning and losing really did mean something.
Nobody fought over a potted plant or for the approval of an authority figure, but the crowd were emotionally invested because every match meant something and because the matches had meaning, people cared, despite most of the participants not being familiar names. It showed that with the right presentation, people will care about the matches and the wrestlers involved, even if they are not huge stars. Obviously, people like Kota Ibushi came in with a huge buzz and reputation, Johnny Gargano and Tommasa Ciampa are established NXT names and there was the throw back to the past names of Brian Kendrick and Tajiri. However, this tournament was not built around name value, it was built around an in-ring product with some very varied styles, presented in an authentic way and sold to viewers with passion, knowledge and insight from Mauro Ranallo and Daniel Bryan.
That last point is an important one to me, because part of the story being told in the ring is how it is told to television viewers via the broadcast team and we were not hit over the head with relentless social media references or nonsensical bickering and sub-plots from other storylines or any other stuff that had no relevance to what was happening in the ring. What we got was commentary of what we were seeing and any other references had context to the product on our screens.

All very simple stuff really; simple, but effective.
So, following on from what was a very successful Cruiserweight Classic tournament, the cruiserweights were introduced to Raw….. without the champion and winner of CWC, TJ Perkins. There was very little build up with segments and video clips; instead, we got Mick Foley with pieces of paper in his hand, fumbling his way through an introduction for 4 potential challengers to a champion that hadn't been introduced.
CWC handed Raw a great ball, but Raw dropped it. In football terms, CWC set up Raw for an open goal tap-in, but Raw tripped over their feet and managed to scuff it wide.
I've said all along that the Cruiserweight division should have been part of Smackdown and with Mauro Ranallo and Daniel Bryan there, it made even more sense and could've been introduced seamlessly, with the passion and knowledge of Bryan and Ranallo having that clear connection and history with them. It makes perfect sense, it really does and even from a presentation standpoint, Smackdown is an improving show with more of a 'wrestling' feel to it. It still has some way to go, but it's moving in the right direction and the cruiserweights would've been a better fit to the Smackdown format. Trying to push the cruiserweights in the more casual audience 'sports entertainment' type show that Raw is not working at all thus far and I already worry about what direction they will take them because the audience is not really responding to a division that is being presented just the same as the rest on the show, except with some purple.
I know it's not too late and I accept that things can improve from a bad start, but the omens are not good and if I was WWE, I'd already be thinking about how they can conceivably move the cruiserweights over to Smackdown. Some will point to how the cruiserweight division was used on WCW Nitro, but that was almost 20 years ago and times have changed. Few people had seen high-flying cruiserweights at that time, but the audience have seen lots of that now and cruiserweights have differing styles and the CWC was the perfect model of how to present them, WWE need to watch their own Network and take notice before it's too late for the Cruiserweight division.