After coming to terms with an indifferent last day of the transfer window, I believe that new acquisitions are inessential, as our squad is starting to highlight its improvement by forming an identity. This new identity can be non more so defined by that of our £36m man Sadio Mane, who provides the reds with a number of counter attacking options, and these options essentially will lead to a increase in away day improvement.
What we have seen from the reds so far this season, is our seemingly incurable habit of consistently being inconsistent is showing no signs of coming to a crescendo. In saying this I do believe with the acquisition of Sadio Mane, a top 4 bid could be on the cards for Jurgen Klopp's men due to an improvement in away performances.
'Away day specialists', a term used in the game, to which I remember was coined recently for a vibrant and lively Portsmouth side some 9 years ago, with the likes of Sully Muntari amongst others enjoying huge successes on the road.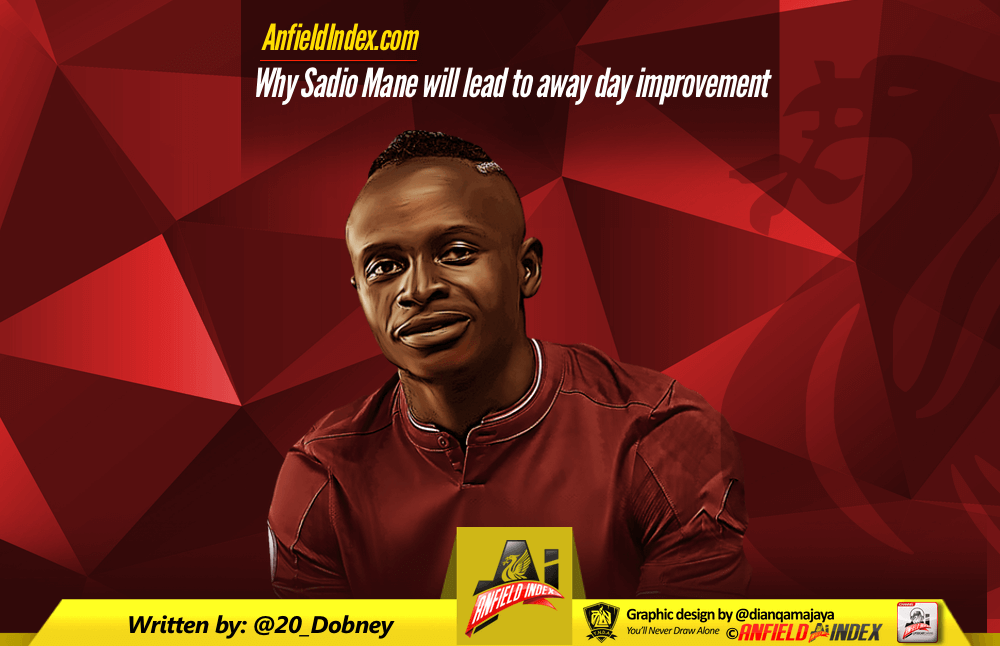 Statistical Improvement
For Liverpool however the picture painted last season was a confusing one, 1-4 away wins at Manchester City was shortly to be replaced by 3-0 hidings at Vicarage Road, and improvement on the road was necessary. But just why this season will this change? Sadio Mane.
The forwards ability to simply stand defenders up and surpass them in electrifying fashion, is one in which I've never seen in our ranks before. Indeed, commentators may refer to Raheem Sterling and Jordon Ibe, two excellent wingers, as parallel performers, but their downfalls were their predictability and a indifferent final delivery both in assists and goals.
With almost treble the assists of the Manchester City man last season, Mane additionally boasts an overall higher shot per game ratio than that of Sterling (2.1), with that even including the Jamaican born winger's best season on Anfield. Furthermore, with Ibe's solitary goal for the club in 41 league games, the threat the Senegalese attacker gives the reds is different to anything we have previously enjoyed.
Examples
Mane's seemingly effortless interchange of positions, consequently provides space for both himself and others, and both fellow strike partners Divock Origi and Roberto Firmino were able to enjoy huge amounts of space against Burton due to Mane's movement, an unselfish act – almost Suarez-esc one might say. Yes, there is the argument of "its's only Burton", but this was seen during our recent away day ventures to the Emirates and our demolition of Barcelona. Against the latter, Sadio's movement which led to his eventual opener, brought four of the opposition to track the forward which meant subsequently three Liverpool players were free.
Evidence of this can also be seen in a Southampton victory at Stamford Bridge last season, where a loosely fitted Chelsea side were simply outclassed and out-thought by our £36m man. In figure 1 you will be able to see the leading up to his goal and just how Mane was employed away from home. He was able to come in from his wing duties and become a second striker or undertake a free role and undetected, his movement had the Chelsea defenders marking shadows, and this is something Liverpool must utilise now with his acquisition.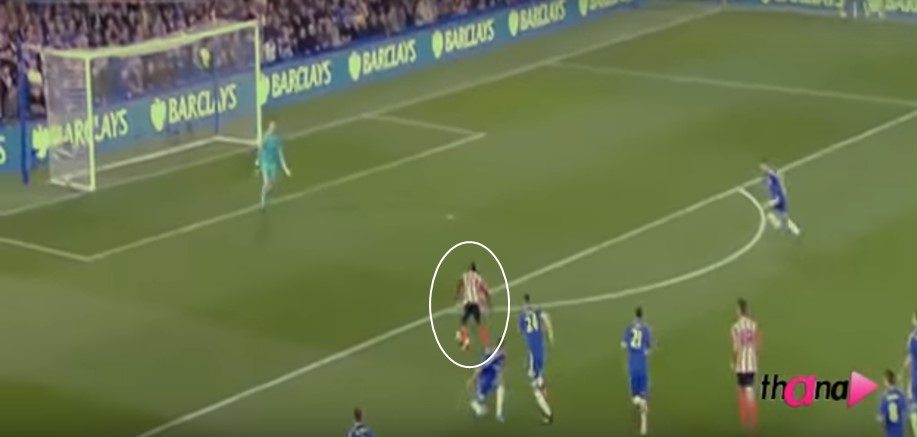 My final case study comes from as recent as the past weekend, with our fixture against Tottenham to which Left-Back Danny Rose proclaimed, the Senegalese born winger gave him one of his hardest ninety minutes he has endured in football. Figure 2 highlights our (wrongly) disallowed goal, where this time Mane has interchanged his position to begin further out wide to then precisely attack Adam Lallana's cross, to score a fabulous counter-attacking goal – demonstrative of Klopp's thinking. Although different to the Southampton example it was or would have been equally as punishing. The movement possessed by Mane is near enough unplayable, as the ability to second guess this type of opponent for the opposition is near enough impossible. The doubt he causes defenders especially on the road, can only be summarised by the opposition – meaning Danny Rose will certainly not be the last to recite his displeasure of playing against Mane this season.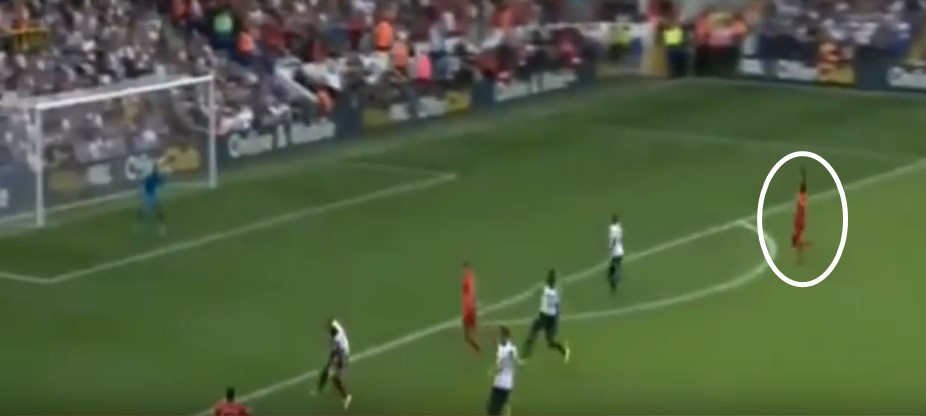 Will this mean Away Day improvement?
Certainly! Against Burnley his absence was apparent as magician Philippe Coutinho and lethal Daniel Sturridge were burdened with the tactics of the opposition, unable to find space because of the lack of movement from Liverpool. With all due respect, against a higher class of opposition the type of tactics Burnley implemented will not happen, but if they are for instance, with Sadio in the side, the interchange of positions previously mentioned will allow for the above to happen (figure 1 and 2), meaning our torrid experiences away from home will lessen with the added improvement. Nevertheless, this can then be repeated against a higher class of opposition, and this will cause a certain frenzy and uncertainty amongst defenders that has not been experienced by an opponent against Liverpool, since the departure of Luis Suarez.
The aforementioned will surely improve the seven loses we endured on the road last year, to which one can only hope our incurable disease is being successfully treated by Doctor Sadio, leading to future away day improvement.