 Why it would be a mistake to let Emre Can go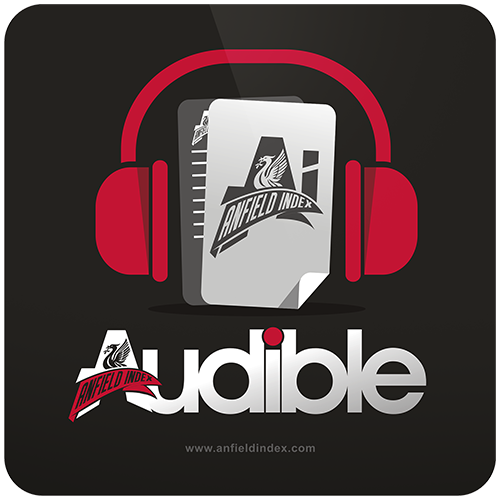 Listen to this article via @AIAudible !
The Liverpool Echo hosted a Q&A on Tuesday and James Pearce revealed that Emre Can might be leaving Liverpool in the summer.
"I wouldn't say Emre Can is definitely off but his future is certainly up in the air,
"He has been stalling over a new contract and clearly believes he's worth more than Liverpool are offering.

"Hopefully it will be sorted before the end of the season. If he doesn't sign then it's likely he will be sold because I can't see Liverpool letting him enter the final year of his current contract."
He then went on to confirm that Dejan Lovren would be getting a new deal and I genuinely thought Ashton Kutcher would appear in my house and tell me I was on punk'd before sending the video of my reaction to 'You've Been Framed' so that he could pocket the £250 on offer. Unfortunately for both myself and Ashton, who isn't £250 up, it was all true.
Of course, we aren't privy to what the 23-year-old has been offered and in return what he's demanding so it's hard to know whether this is a player being greedy, FSG still trying to incentivise deals and guarantee as much per week or a bit of both.
What we do know though is if there haven't been any developments come the end of the season Emre Can will be on the move and Liverpool will be in the market for yet another midfielder in an area of perpetual change over recent seasons. This, in my opinion at least, would be a mistake and the club should do everything, within reason, to keep the German powerhouse.
Many won't agree with me given he's apparently underperforming and a lot of people have short-term memories.
He's been the scapegoat for many during Liverpool's sluggish start to 2017. He was, wrongly, slaughtered for his performance against Sunderland and criticised for the loss against Southampton in the Capital One Cup semi-final first leg. But then bizarrely enough there was very little mention of just how good he was against Manchester United when he made the most tackles (5) and created more chances than any other player (5). Likewise, there wasn't really a mention about just how poor the midfield unit was against Swansea for their winner when Can was off the pitch. Had he been on he'd probably be the one being blamed for not picking up runners from midfield as the Reds crumbled.
I am perhaps being flippant in the last part of that and the fact I'm fond of Can will play a part, but the point still stands; people are being overly critical of the midfielder. When a negative opinion of a player builds up momentum it's hard to put a stop to it. Judgments are clouded and minds are made up. They see nothing but negativity and forget anything positive.
It's happened to the likes Roberto Firmino, Divock Origi, Simon Mignolet, Dejan Lovren, Jordan Henderson and even Philippe Coutinho. They've all come back rocky patches during their spells at Anfield.
It takes something special to make people forget the bad and remember the good. But, luckily for Can, he has that ability. He's showcased it intermittently throughout his time at Anfield and he still has it in his locker.
There's a lot of context that should be factored in when you're looking back at his 'disappointing' 2016/17 season. He missed a large chunk of pre-season because of the Euros. After returning and getting up to first-team fitness, he fell victim to an injury to Burton Albion which kept him out of the first-team till towards the end of September. He then returned and played in a tweaked role with different responsibilities in a new Jurgen Klopp system. Instead of being the holding midfielder he was acting as a box-to-box one. He looked like a goal threat, scored a few goals and looked to be thriving in his new offensive role but as luck would have it he picked up yet another injury. He then chopped and changed having to cover for the injured Henderson in a deeper role.
Consistency leads to momentum. He's not been afforded such consistency. This is the same Emre Can who dominated a Europa League semi-final for the club just days after returning from an ankle injury. The same Can who was arguably one of the best players during Klopp's debut campaign and often had to single handedly man the midfield by himself with Milner being out of position.
He's not just turned to shit overnight. He may be failing to reach the lofty heights of last season but that doesn't mean we should sell him for a knockdown price, which it would be, because his contract is running down. We'd make a profit on the £10.5million we spent to land him but it wouldn't be close to what his true value is. Then we'd have to go shopping for another midfielder.
I'm not just talking Mahmoud Dahoud either. It would have to be Dahoud, who we've wanted since the summer even with Can, plus another to cover the loss of the former Bayer Leverkusen man. I can't imagine it being a cheap process. Especially when you consider Gini Wijnaldum, who cost £25million and is on a reported £90,000-per-week, can't even keep Can out of the team when the German is fully fit. Does that not go someway to emphasising his value/importance?
On top of that, Can and Dahoud share the same agency so landing the Gladbach midfielder, if he's still a target, may be a little troublesome if Can's representatives are unhappy with the club.
Shopping around in Europe you would be lucky to see much, if any, change from £30million and £75,000-per-week (Can is reportedly on £42,000pw) if you were to sign a player with Can's CV – over 100 appearances for a club like Liverpool, with European experience and International experience as well as having the ability to play a variety of positions.
Hopefully it won't come to that though and the player and the club can come to an agreement.