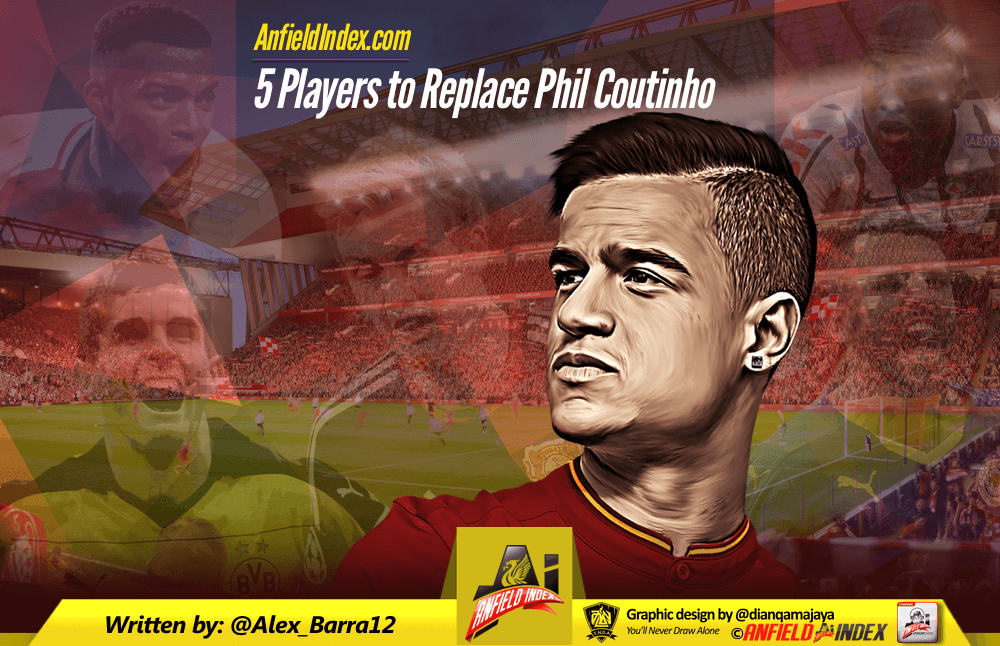 5 Players to Replace Phil Coutinho
Thomas Lemar
The man who this writer once described as being the creative force behind Kylian Mbappe, Thomas Lemar is the man being touted as the replacement for Phillipe Coutinho. There's a good reason Monaco's price tag is yet to waver from the €90 million mark – that is the reflection of his importance to Leonardo Jardim's side.
Though a winger by position, Lemar's dribbling ability and creative incision are belied by a willingness to do the hard yards, and a pinpoint appreciation of timing a through ball when on the counter-attack. He's not the kind of player that'll look to beat seven defenders and curl a ball into the top-corner: something Phil Coutinho has been guilty of on occasion. Lemar is a definitive attacking playmaker, and yet he still scored 14 times, accompanying the 17 assists he amassed during Monaco's title-winning season.
The man can play the "hockey assist", fanning the flame of an attack, whilst also getting his name on the scoresheet often enough. Phil Coutinho has only ever had one season in which he's achieved more than 15 score involvements (goals and assists combined) in the Premier League while Lemar, at 22, contributed to 19 Ligue 1 goal involvements last season for the side that beat PSG to the title.

He takes a wicked set-piece and most importantly will be able to fulfil the role that Coutinho has occupied this season – a hybrid left winger and central midfielder. When the "Fab Four" has all shared the same pitch, Coutinho has occupied the role as the attacking midfielder in the central three; a role Lemar is accustomed to.
For more, here's a scouting report that I wrote earlier on the player.
Malcom
When it comes to replacing Phil Coutinho in a similar enough mould – without needing to tweak the framework, for example – Malcom is the dream. Brazilian, tricky with his feet, explosive off the mark and with an absolutely wicked long-range strike, Bordeaux's main man would be a phenomenal marker to put down – Liverpool may have lost one of World Football's most stylistically appealing players, but they're obtaining another one. More direct than Coutinho with his dribbling, Malcom's left foot has sizzled like no other in Ligue 1 this season, given his importance to his side.
Not just a flashy winger, Malcom has operated across the front four in all areas this season but prefers to cut inside from the right or operate in the area behind the striker, where he can get on the ball and charge at the centre-backs. He also takes free kicks and has an uncanny leadership ability, often sparking his side into life after key goals or taking up the slack himself – traits which Coutinho himself has shown in glimpses. He also makes 2.4 key passes per Ligue 1 game, which is relatively close to Coutinho's 2.9 key passes per Premier League appearance.
He's also Brazilian, and Bobby Firmino is in dire need of a new best friend.
Defenders have become privy to the Brazilian's bursts of speed, yet as the piece of evidence below shows, even when you give the man space and try to prevent him from bursting at you, he'll just hurt you in other ways.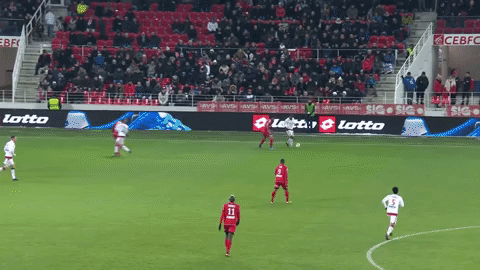 Riyad Mahrez
The Leicester talisman has been accused of being a one-trick pony: collect on the right, cut inside, then fire off a left-footed curler. Easy to figure out, some people label him. Well, the 2015/16 season was thirty-eight games long and nobody seemed to figure it out over that time-span, and Liverpool themselves are all too familiar with the damage the Algerian can potentially cause a defence when he gets into space.
To replace Coutinho's goal impact and link-up play within the "Fab Four" Liverpool won't just need the drive from deep midfield – which they will obtain when Naby Keita arrives in the Summer – but they'll also need the dangerous presence in and around the "half spaces" – or the area around the edges of the box where defenders aren't sure which way a player will look to execute their play. Will they dribble? Pass it across to a more central player? Pass to an overlapping fullback? Cut inside and shoot? Take on their man? Mahrez has matured since that incredible season under Claudio Ranieri; now able to make decisions in the half-spaces with more diversity than a simple cut-inside and shot. But he also needs the right guidance and the right system in which to flourish.
Leicester are reportedly resigned to losing their star man for somewhere around the £40 million mark, and if there was ever a top-six club that could use the talents of Riyad Mahrez and his devastating potency on the counter-attack, it would be a Coutinho-less Liverpool.
Christian Pulisic
Dortmund's diminutive wonder-kid has been lighting up the Bundesliga since his arrival onto the scene. The man who opened the door for that arrival, that paved out the red carpet and allowed him to flourish? A man under the name of Jürgen Klopp. The American would be the dream signing for FSG – an American conglomerate who would love tying their name to the man with the burden of all American 'soccer' firmly secured to his shoulders.
A devastating turn of pace, a drive and determination even when unscrupulous touches get the better of him and an eye for goal, Pulisic is quickly becoming as important to Dortmund as anyone in their squad. Klopp loves a direct, mazy winger, and though Pulisic could (and should) do more with the ball when he gets into a good position, his directness and ability to seemingly teleport past a midfielder and leave them for dead means he'd be a menace in this Liverpool side.
He's deceptively physical too – not easily shrugged off by an aggressive fullback. And he's bearing the burden of what has been a poor Dortmund side this season, with a composed head firmly secured on, all at the tender age of 19. Some would label him too young to compete at a high level, and those people would be wrong.
Julian Brandt
One of Pulisic's counterparts from the Bundesliga is a man that Klopp's Liverpool has been tracking vehemently for over a year. Last January saw rumours aplenty regarding Julian Brandt and a potential move to Liverpool – which led to this piece written by this writer going in depth on what Julian Brandt would offer – and should Coutinho's departure see Klopp turn his gaze back to the blonde Leverkusen bombshell, he'd undoubtedly still be impressed.
More mature than he was this time last year, the decision to remain a key part of the Leverkusen setup has paid dividends, with Brandt becoming a key cog of an attack-heavy side. Linking up with Kevin Volland and Leon Bailey has seen Brandt play an attacking brand of football not dissimilar to the one Klopp plays with Liverpool, and Brandt's tendency to get on the ball, beat and man and fire an early, unsettling cross into the box is not dissimilar to the quick, incisive football played by Coutinho on the left-hand side.
Brandt can play anywhere across the attacking midfield three, but the key is getting him into the one-on-one situations where he can cleverly beat a man and drive into space. He's not the quickest player, but he is clever, and his delivery is wicked. Plus, under Jürgen Klopp, he'd be a pressing weapon to assist with Roberto Firmino's workload and a danger whenever Liverpool break with that dangerous fervour.
Which target will end up at Liverpool? Will the colossal transfer fee obtained via the departure of Phil Coutinho mean more than one of the aforementioned players arrives on the Mersey?
Looking for the best audio content on Virgil van Dijk? Listen to Paul Dalglish & Jan Molby talk about the defender, listen to the journalist Jeremy Wilson discuss on Media Matters give the inside story on how the transfer came about and listen to fan media content all about the player himself! There's much more with Post Match shows, the best stats show in Under Pressure and monthly interviews with Liverpool FC legends! Try it for FREE for 7 days today by joining AI:PRO!