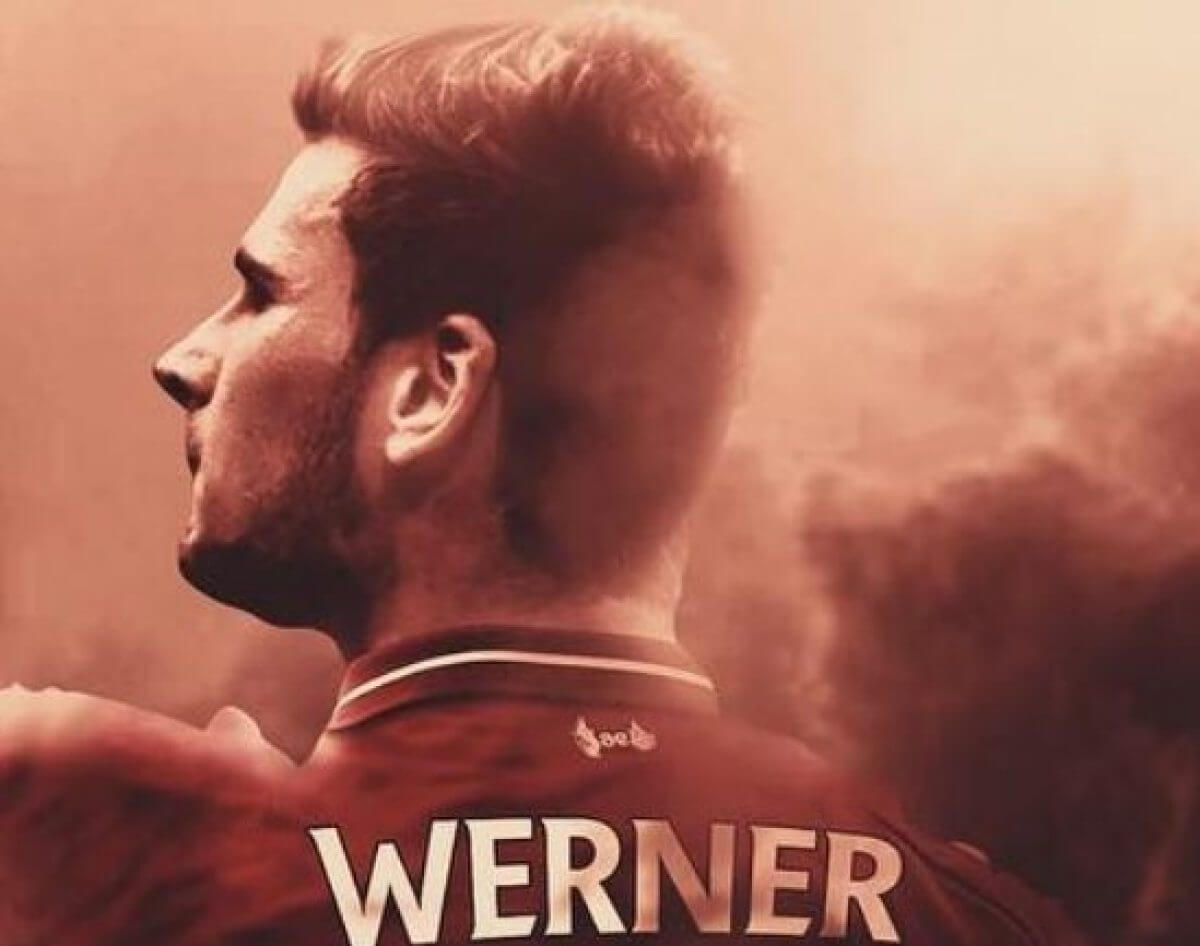 Bobby Firmino vs Timo Werner: Can Klopp Have His Cake and Eat It with Forward Duo?
When a legend speaks, it usually pays to listen.
So when former Liverpool midfield maestro Didi Hamann weighed in on the Timo Werner debate, there were plenty of ears lent to the German's opinion.
Speaking on The Football Show with Jamie Redknapp and Jamie Carragher, Hamann queried where his compatriot would fit into Jurgen Klopp's starting eleven, and echoed the sentiments of many who believe that a link-up frontman like Bobby Firmino – rather than an out-and-out striker like Werner – is essential to the Reds' style of play.
And Hamann also questioned whether the 24-year-old could effectively operate in wide areas and act as an option alongside Mo Salah and Sadio Mane on the flanks. However, he did note that the Africa Cup of Nations, scheduled for the early months of 2021, could have an impact upon Klopp's mindset with the Egyptian and the Senegalese both likely to miss as much as six weeks of the campaign.
It has been reported that Werner has a £52 million release clause in his contract at RB Leipzig, although that is said to expire on June 15. He's getting to an age now where he needs to be winning trophies, and while silverware is likely to allude him at his present club with Leipzig second to Bayern in the league as well as the outright German Bundesliga betting odds prior to the break, a move to Merseyside would suit.
The player himself has been adding fuel to the fire of a move to Anfield, as per Sky Sports, in recent months, declaring his opinion that Klopp is 'the best coach in the world' and that Liverpool's style of play suits him to a tee.
German Efficiency
One question worth pondering is 'can Liverpool afford to turn down the chance to sign a world-class player at a value price?'
Even from a purely business perspective, signing a proven striker with goals galore in the Bundesliga, Champions League and internationally, whose value could potentially double within the next two or three years, looks smart.
It's true that Werner doesn't possess the all-round game of Firmino. He is a classic number nine in many respects, sitting on the shoulder of the last man and waiting for opportunities to come his way. But the 24-year-old has proven that if you can get the ball to him in dangerous areas, he's happy to take care of the rest. He's bludgeoned 27 goals in 36 games during the 2019/20 season, and since he joined Leipzig only Robert Lewandowski has netted more in German football.
Whether home or away, domestic, continental or international, Werner is prolific and here's perhaps the key reason Klopp is so sweet on signing him – he tops the rankings in the Bundesliga for 'goals from fast breaks'.
One of the areas of concern for some fans is how difficult we make life for ourselves at times. In our 27 Premier League wins this term, 14 have come by a single goal margin – not the sort of comfortable victory we should be enjoying on a regular basis.
There's a suggestion that we don't have a Plan B up our sleeves, certainly evidenced in the defeat to Atletico Madrid, and Werner would certainly offer that. At £52 million, it will be difficult to find a frontman so adept at putting the ball in the net for such an 'affordable' sum.
The Numbers Game
The reason that players like Timo Werner are so vaunted is because of their quantifiable brilliance – goals are a currency that let even the uninitiated know of a striker's efficiency. For players like Firmino, the spreadsheets and the data logs don't always make for impressive reading. But it's what they do in a game that cannot be measured that gives them their irreplaceable quality.
If you take the Brazilian's pure numbers this term – nine goals and ten assists in 34 Premier League and Champions League starts, they don't scream of a forward contributing a great deal to the cause. But those who watch Firmino week in, week out know of his innate quality to drop deep into space, link play and provide a platform from which the likes of Salah and Mane can thrive.
When you consider how most opponents tend to sit deep against Liverpool, especially at Anfield, it's clear that Werner might not have the space to operate in behind. And while he could thrive if the Reds could somehow sucker out an opposition to press higher up the pitch, those chances don't come along all that often.
Typically, the space is in front of the defence, rather than behind it, and that is where Firmino comes into his own. With 1.80 key passes per 90 minutes in the Champions League and 2.30 dribbles completed, maybe we can quantify his magnificence anyway.
The dream scenario? Klopp can persuade Werner to join on the proviso that he won't start when Liverpool are at full strength or where tactically it doesn't make sense for him to do so. But boy, what an ace to have up your sleeve waiting in the wings.