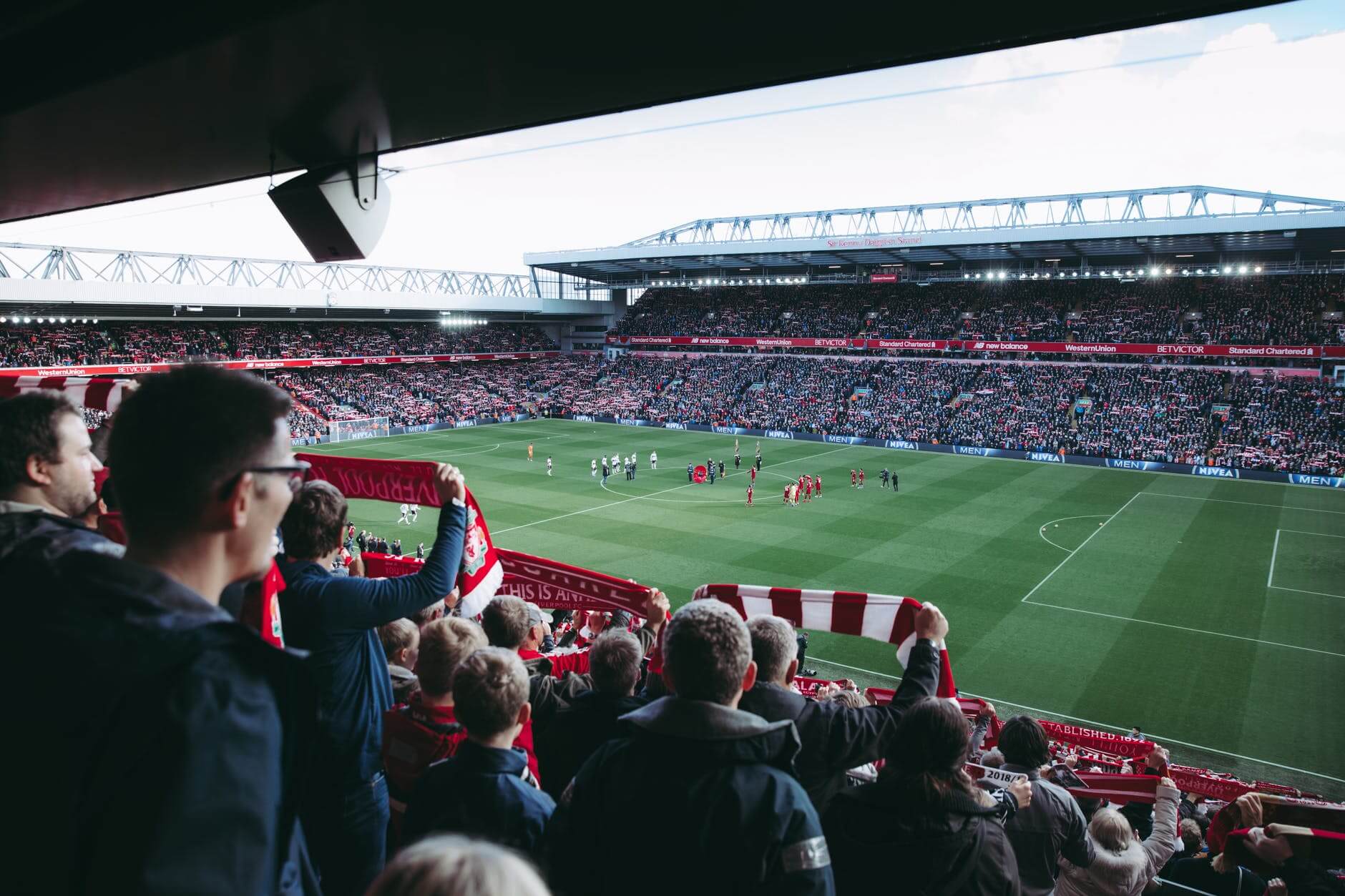 How to Combine Match Day with a Great day out in Liverpool

Every year Liverpool welcomes around 65 million tourists to the region. That figure puts the city in the top 5 tourist destinations in the UK. Football is obviously responsible for a lot of those visitors but not all.
Out of the visitor numbers, at least 5 million stay overnight. This means that they are either going to the city for reasons other than football, or they are combining a stadium tour or match with some other sightseeing.
Liverpool is famous around the world for its storied club and many successes on the field, but the city has much more to it than just football.
If you are planning to visit Liverpool and have the time to stay over then here are some of the places you might want to combine to make a great weekend overnight stay. 
Making the most of your stay in Liverpool
Of course, the day of the match is likely to be dominated by travelling to the city, checking into your hotel, and then making your way to the ground. However, if you stay overnight then you will have the opportunity to try out some local restaurants, see the nightlife, try a casino, and then visit some tourist attractions the next day before you head back in the evening. 
Restaurants in Liverpool
Liverpool is home to some fantastic restaurants such as the Art School Restaurant where you can try Scottish grouse or Panoramic 34 which is situated on the 34th floor of the West Tower, for incredible city views.
At the time of writing, restrictions were allowing people to dine outside and rules were just lifting to let guests inside restaurants again. Hopefully, this will be the case when you visit Liverpool so you can enjoy some international class cuisine. 
The nightlife in the city
Liverpool is no stranger when it comes to nightlife and you might even spot a famous footballer or two out – if they've won – in one of the swanky bars and clubs.
Liverpool's city centre is not as big as you might imagine for a place this popular, but this also makes it ideal for getting around on foot at night. Bars and clubs in the centre are very visible and easy to move from one to another. 
Be sure to enjoy yourself in the Camp and Furnace, or Constellations, but keep your wits about you if you are thinking of hitting one of the casinos. 
Try out the casinos in Liverpool
Liverpool can make your dreams come true and this might mean that if you hit a casino you could have some luck.
There are a few casinos in the city and three of them are owned by Grosvenor and Genting. The latter is the owner of the biggest casino hotel in the world so you can feel assured they know how to run a casino.
All the usual games will be available to play on such as slots, blackjack, roulette, and poker. While you are here you may see some local celebrities and if you are lucky, you might end up winning your weekend's spending money back.
One way you can help yourself there is by practising in the hotel first. If you play online you can get a casino boni and use that to practice your favourite game as a warm-up before hitting the gaming rooms. 
The Royal Albert Docks
After a good night's rest and hopefully with some winnings you can think about visiting some of Liverpool's attractions. This dock has now been beautifully restored to its former glory. Back in the day, all manner of goods would be unloaded here, including cotton, sugar, and tobacco.
Nowadays, gentrification has turned the warehouses and dock areas into luxury apartments and some wonderful restaurants and cafes. This is a perfect place to head for brunch and start your post-match day out in Liverpool.
Nearby there is the Border Force Museum, the International Slavery Museum, and if those don't interest you then the Fab Four are close by in The Beatles Story attraction. 
The Beatles
Just as Liverpool could end up dominating the Champions League for seasons to come, a little band from the city dominated the charts back in the 1960s and '70s. The Beatles were a cultural phenomenon and a visit to Liverpool isn't complete without at least a nod to the Fab Four. 
You can take an organised tour or find some of the famous locations yourself. The Beatles Story has memorabilia and photographs to check out, and you can visit the rebuilt Cavern Club to see where Beatlemania started. 
The Tate Liverpool
If you are travelling up from the south then you may have already visited some of the other parts of Tate. Tate Britain, Tate Modern, Tate St Ives, and the Tate Gallery, are all highly renowned galleries in their own right. 
Liverpool has its own branch of the Tate Gallery which is situated in the famous Albert Dock. There are exhibition halls and galleries for art lovers to explore and they are filled with contemporary works. Work is often sent on loan from other Tate galleries meaning there is a chance to see art that is normally housed elsewhere.
Just like many other galleries, admission to the Tate is free and can make a relaxing way to spend some time the day after the big match. 
Birkenhead Park
Before you decide to get on the train or back in the car to journey home, you might have time for one last stop.  
Liverpool has a great nightlife and if you visited a casino you will no doubt have enjoyed a few games and drinks, but Birkenhead Park will help you relax before you head home.
There is a mixture of architecture including Norman and Gothic styles, and there are also two lakes. Perfect for sitting down, relaxing, and thinking about yesterday's win. 
Summary
It took 30 years before Liverpool hit Premiership gold again by winning the title, but that the team is moving forward with the Champions League win too, you might be wanting to visit the city a bit more.
Combining some of these tourist attractions and a great night out can turn your match day visit into a whole weekend away in a great city.