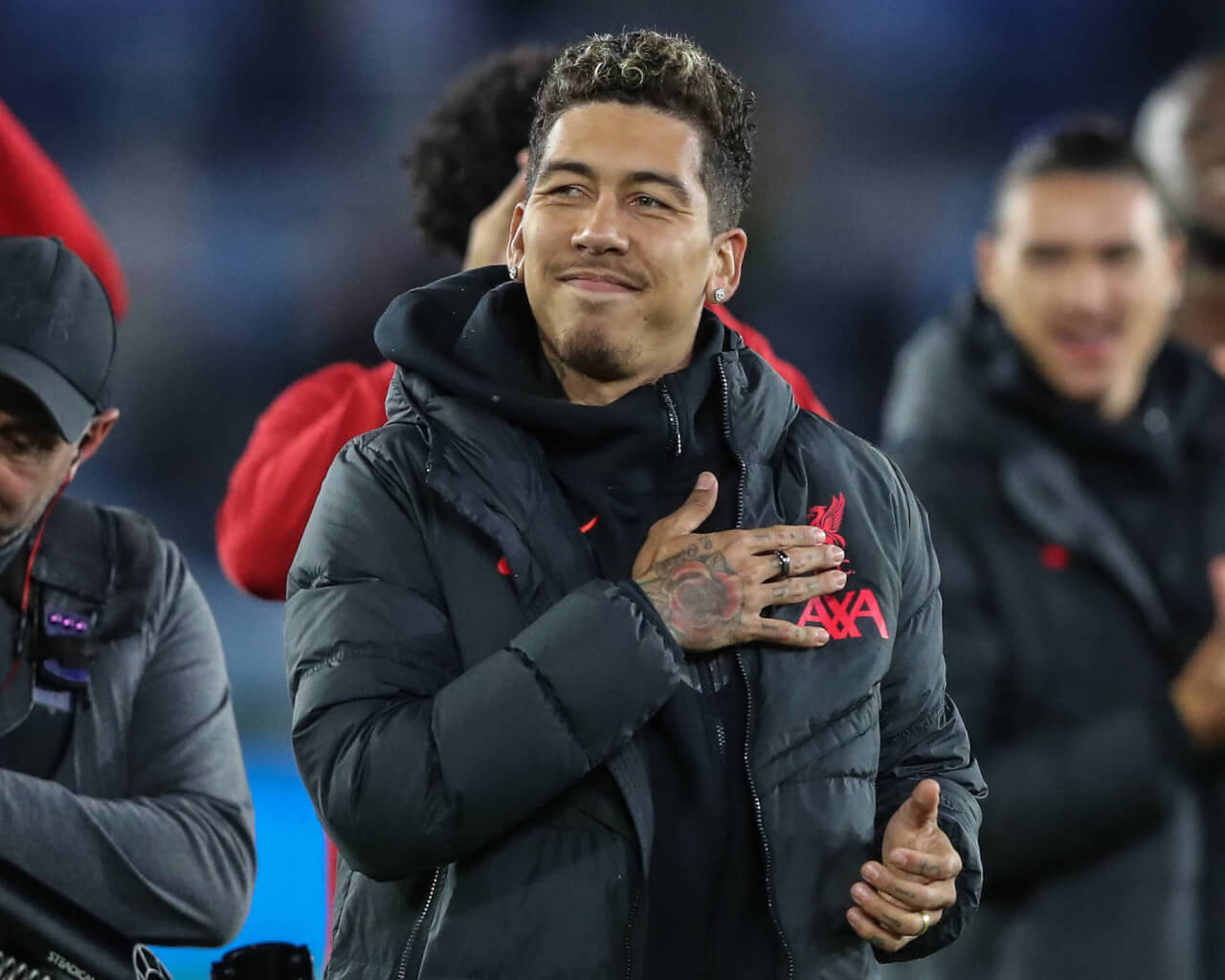 Firmino to Madrid: Liverpool Star Eyes Spanish Sojourn
Roberto Firmino: From Merseyside to Madrid?
As reported by Simon Jones of the Daily Mail, rumblings from Madrid suggest that Liverpool's Roberto Firmino may soon be gracing the hallowed grounds of Santiago Bernabeu.
After an eventful final act in Liverpool colours – a scintillating 4-4 standoff against Southampton – Roberto Firmino is set to take the next leap of his career. But where might the esteemed Brazilian land next? It seems he's keeping an eye on the Spanish capital, albeit with a measured approach.
Firmino is believed to be patiently observing Real Madrid's plans, contemplating how he might fit into their setup before deciding to set sail for Spain. As a soon-to-be free agent, the ex-Liverpool ace has an interesting summer ahead, with his next club destination still up for conjecture.

Firmino's Last Hurrah for Liverpool
Despite enduring a difficult season, Liverpool's shining star, Firmino, has outdone himself, showing remarkable resilience amidst a reduced playing time. This shift came following the arrival of Darwin Nunez and Cody Gakpo.
The Brazilian forward, however, bowed out in style, scoring one of the four goals in his last game for the Reds. Over the season, the 31-year-old racked up 11 Premier League goals in just 25 appearances – a feat more impressive given he only started 13 games.
Real Madrid are not the only Spanish giant keen on Firmino. Rival side Barcelona has also reportedly expressed interest since Firmino's decision to part ways with Liverpool. Should he choose the allure of Los Blancos, it's anticipated he would play a support role to the Ballon d'Or laureate, Karim Benzema.
Speaking of players making a switch to Spain, Liverpool's youngster Elijah Gift will return to his native Basque region, joining Athletic Bilbao after a stint with Huddersfield Town's academy.
Liverpool's administrative staff, amidst Firmino's departure and offers for Fabio Carvalho, are looking to make strategic decisions that will benefit the team's future. With emerging talent like Ben Doak and Ranel Young, the Reds are showing a continued commitment to nurturing young blood.
Liverpool will also bid farewell to other stalwarts like James Milner, Alex Oxlade-Chamberlain, and Naby Keita along with Firmino.
Roberto Firmino's eight-season-long journey with Liverpool has been laden with glorious triumphs, including the unforgettable Champions League victory in 2019 and the Premier League triumph in 2020. As the Brazilian prepares for his next step, one can only imagine what new heights he will achieve.