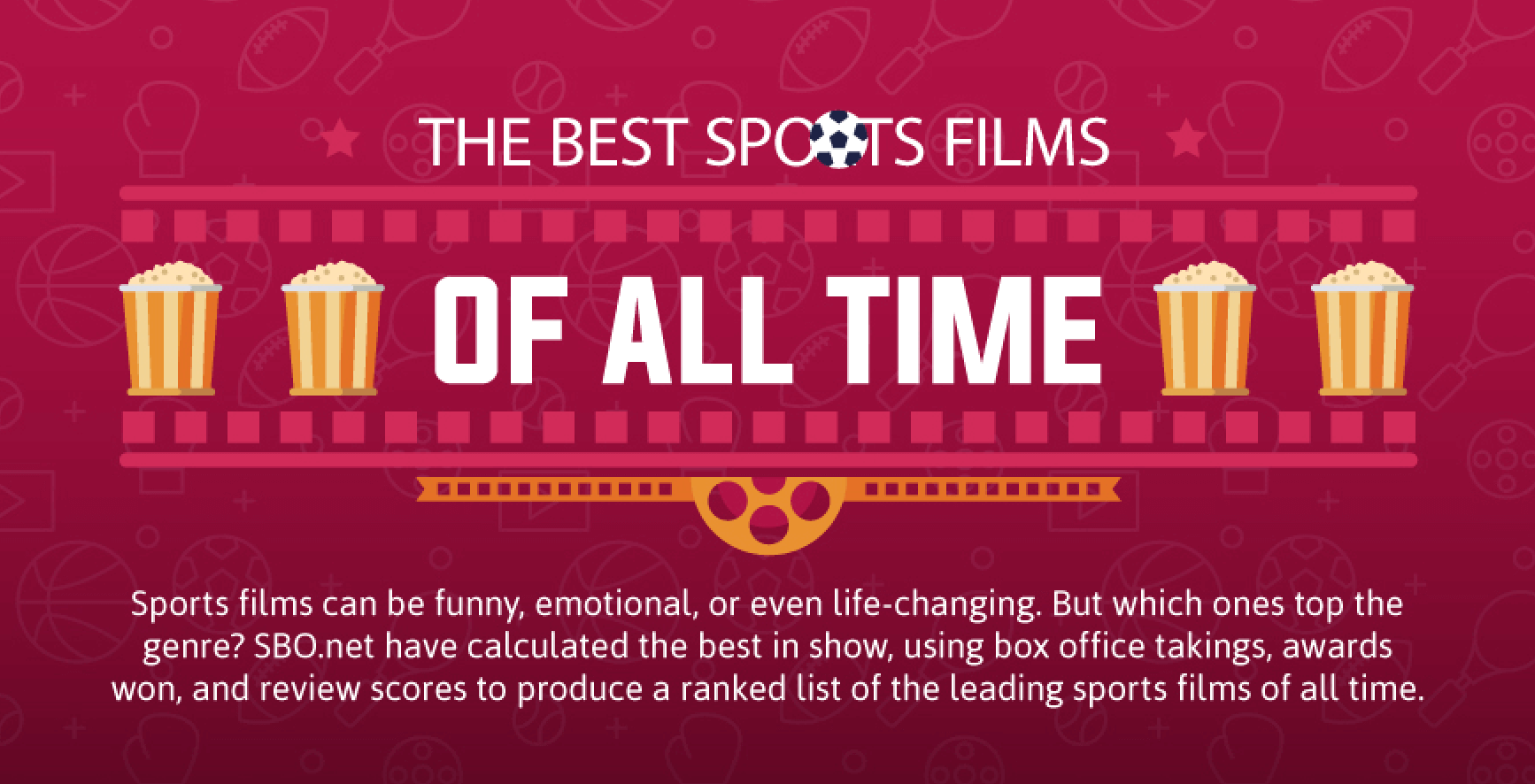 The Best Sports Films Of All Time
Our friends over at SBO.net have put together an interesting infographic looking at the best sports movies of all time! Million Dollar baby scores highly! I was a little surprised about the placing of some of my favourite movies like Rocky, Escape to Victory and a few others.
What do you think of the list and do you agree with the placement's of the movies? Have they missed any movies out?