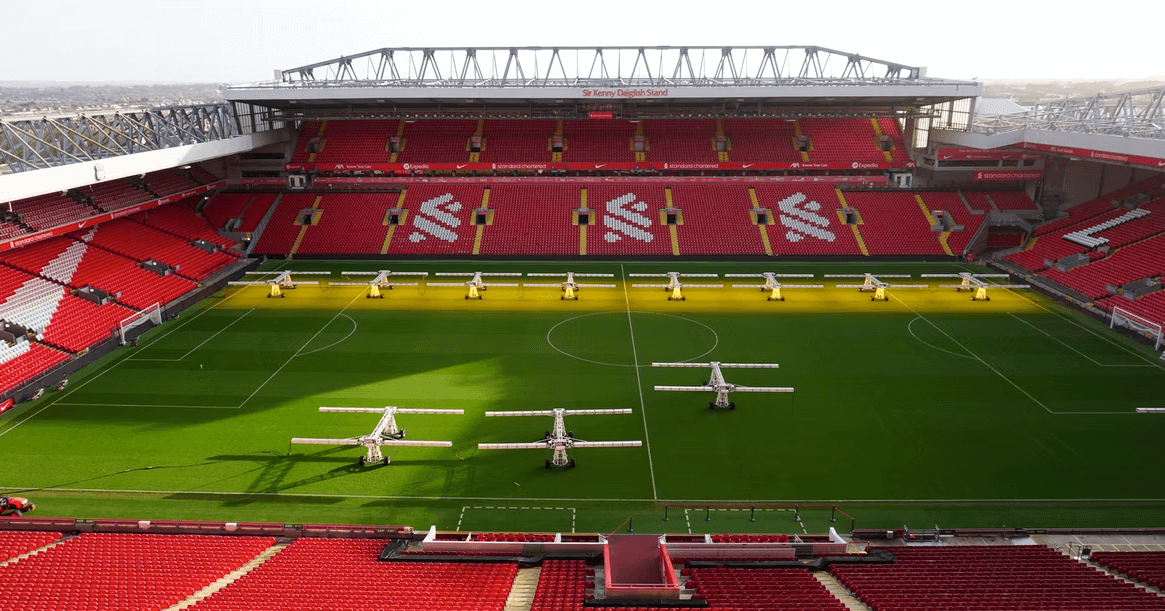 Can Liverpool Win the League Again in 2022/23?
Liverpool missed out on the Premier League title again last month by a margin of a single point. It was a painful sense of déjà vu for most reds fans who also witnessed Klopp's men miss out to Manchester City by just a solitary point at the end of the 2018/19 season too.
However, unlike that time, Liverpool didn't manage to pick up the Champions League as a consolation, though the FA Cup and EFL Cup were certainly worth celebrating.
The last time that Liverpool were pipped by the smallest possible margin, they bounced back the following season by going unbeaten in a league game for over a year and by crushing the competition with an 18-point lead over closest rivals Manchester City. Their dominance saw them get the title wrapped up early that season.
But can the reds pull off the same coup this time around, or will there be even more pain for Kopites next season?
What do the Bookies Think?
Bookmakers are always a good place to look when trying to understand how a team may perform. They employ huge teams of handicappers and oddsmakers to assess a wide range of factors like past performance, injuries, transfers, and current trends to paint a picture of the footballing landscape.
While things are always going to change over the course of a season and they are some occasional surprise results, on the whole, they do a good job of making predictions, especially in the Premier League.
The bookies opened their markets for the 2022/23 Premier League season as soon as the last one came to a close in May. The football betting odds for which team will win the title look almost identical to what they did 12 months ago, with Manchester City out in front and Liverpool close behind, followed by a huge gap to the rest of the table.
This isn't all bad news for reds fans though, because it means there's still some value left on the table that could vanish if Klopp's men are hot out of the gate and the odds shorten.
Expanding the Arsenal
Liverpool fell to third in the Premier League in 2020/21 after a string of injuries plagued key players. This highlighted weaknesses in the club's teamsheet, particularly around a lack of depth.
The concerns were confirmed after the club returned to consistent wins towards the end of that season and started well again in 2021/22.
Klopp has already signed IbrahimaKonaté from RV Leipzig and Darwin Nunez from Benefica. Klopp told the press after the deal was confirmed that the striker will be a great replacement for Sadio Mane who is expected to leave Anfield over the summer.
Fulham's winger, Fabio Carvalho finally signed with Liverpool in late May after the club missed the deadline for the closure of the transfer window back in January.
It is believed that the club are also sniffing around Kalvin Phillips, Calvin Ramsay, Arnaut Danjuma, Ibrahim Sangare, and Mason Mount.
A Revolving Door
Sadly, reds fans won't have it all their own way though. In addition to the departure of Sadio Mange, there are now rumours circulating that Mo Salah is believed to be considering a move to Barcelona. Thankfully, if he did take that deal, his departure wouldn't be until next season, but a lame-duck player can always be a liability and it may be a source of tension for Klopp throughout the next season.
With several key players being replaced ahead of the new Premier League season, there will be some big questions about whether the club can hit the ground running in August.
Fixture Congestion
Fixture congestion will be a big problem this season with the World Cup scheduled to take place in November and December. Big clubs like Liverpool will be missing a lot of talent during this period, though the league will be suspended while the tournament is taking place in Qatar.
However, players that make it far in the knockout stages won't have long to rest on their return to Merseyside, so this will create a challenge for Premier League managers.
Klopp is used to this problem, though, so it may be an opportunity for Liverpool to pick up some extra points.
Overall, it's clear Liverpool are in with a good shot at the title, though it's hard to know whether they will have what it takes to knock City off their perch.